Rumor Report: New G.I. Joe Animated Series May Be In The Works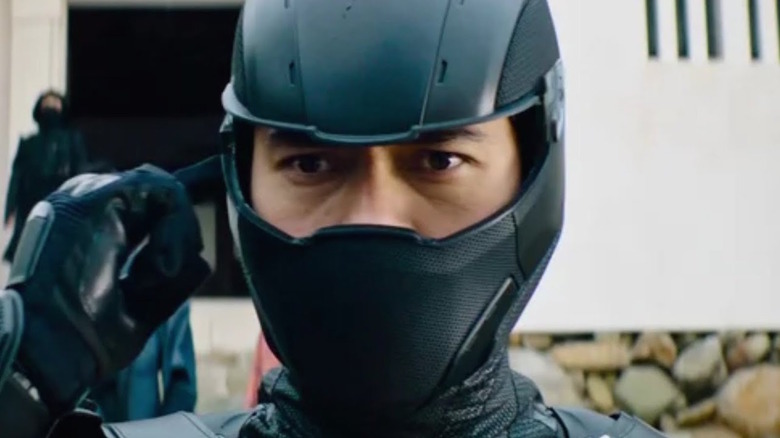 Paramount Pictures
A new rumor is circulating online that claims Hasbro is planning a new animated series based on its G.I. Joe franchise, and while the news hasn't been confirmed yet, fans of the toy line have taken to Twitter to express cautious optimism about a potential series. The website Hisstank first reported the rumor after attending Licensing Con Brazil. Reportedly, Marcelo Masotti — Hasbro Brazil's head of licensing — presented the news during the convention, and the animated show is set to release in 2022 with a second season to follow in 2023. 
Hasbro and Sunbow Productions previously produced the syndicated animated series "G.I. Joe: A Real American Hero," which aired from 1983 to 1986 and is available on Hasbro's YouTube channel to watch for free. The animated show coincided with a partnership between Hasbro and Marvel Comics, which saw the creation of a comic book series of the same name at the same time, according to Mental Floss. It was revived as "Series 2" in 1989 with updated animation, but that iteration was canceled in 1992.
The live-action movie "Snake Eyes: G.I. Joe Origins" starring Henry Golding in the title role releases in theaters July 23, according to Deadline, and Hasbro seems to have big plans for its G.I. Joe franchise, which has already spawned numerous video games, animated series, and live-action films.
The show is rumored to feature familiar characters
According to Hisstank, a presentation of the upcoming animated series based on G.I. Joe included a brief clip from an episode that showed Snake Eyes and Storm Shadow battling their enemies on top of a building with a cityscape in the background. The website described Snake Eyes as resembling the Black Power Ranger while Storm Shadow resembled Marvel's Crossbones. The clip included fireworks in the background, similar to those seen in the opening of the straight-to-video "G.I. Joe: The Movie" from 1987. 
If true, a new animated series is likely to include popular characters, of which there are many, as well as some who might not be as familiar to modern audiences. Aside from well-known figures such as Duke, Hawk, Slip Stream, Cobra commander, and The Baroness, a post on the forum Yo Joe! claims there are at least 528 characters in the franchise. Gizmodo reports there are at least 163 action figures available. That means the series writers have plenty of characters and storylines from which to choose.