See The Suicide Squad On This Day, And Get An Exclusive Prize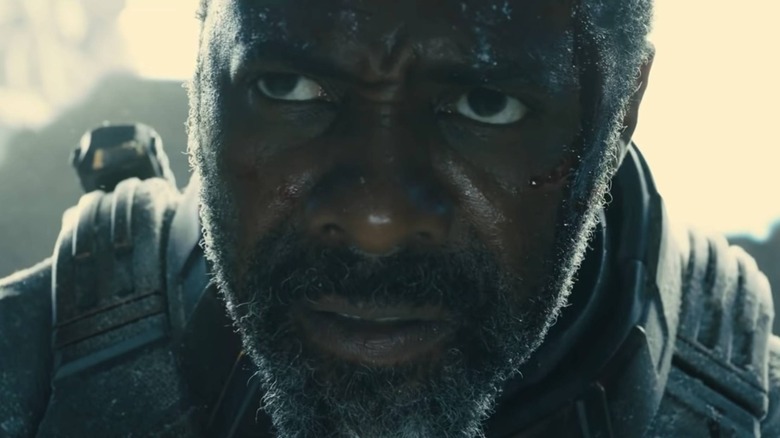 Warner Bros. Pictures/DC Films
There are many reasons to get excited about "The Suicide Squad" coming out on August 6, 2021. The film marks James Gunn's return to direct a comic book adaptation after helming two "Guardians of the Galaxy" movies. Additionally, the reboot promises to make good on the promise of what a live-action "Suicide Squad" movie should look and feel like after 2016's adaptation failed to impress critics and audiences alike. There's also a giant half-man, half-shark creature that eats various goons, so ultimately, there's something for everyone here. 
You have your choice of viewing options on August 5. You can either watch the film from the comfort of your home with a subscription to HBO Max. Like all Warner Bros. movies coming out in 2021, "The Suicide Squad" will be available for streaming right when it comes out in case you're still not comfortable going to a movie theater while the COVID-19 pandemic continues. However, if you're vaccinated and feeling secure, then you may not have a problem heading over to your local cinema to see it on the big screen. 
In case you need another reason to see this movie, James Gunn has sweetened the pot and given fans further incentive to see "The Suicide Squad" in theaters. 
AMC theaters will give out free Suicide Squad comic books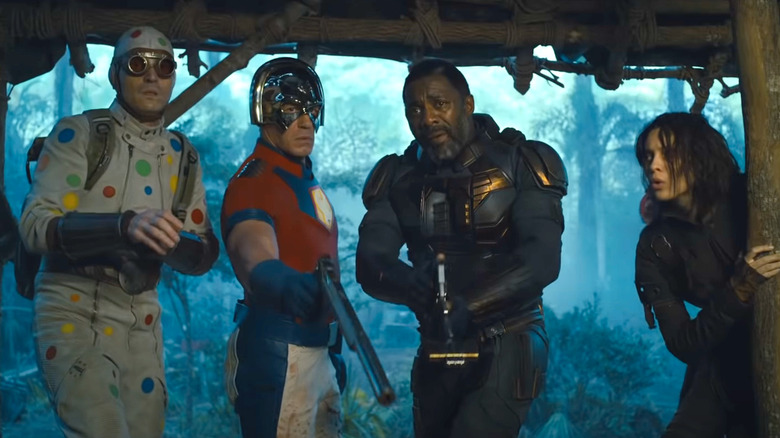 Warner Bros. Pictures/DC Films
Starting on July 14, audiences can buy tickets for "The Suicide Squad" in theaters. That means you can see it in all of its IMAX glory the way the filmmakers intended for it to be seen. For many people, it will likely be the first movie they've seen in a crowded auditorium in over a year, and if you're trying to decide which theater to go to, we might suggest AMC.
James Gunn tweeted how people who see his R-rated superhero tale at an AMC theater on opening day (August 6) will receive a special prize. As he writes, "Get an exclusive, free @DCComics Comic Book if you see #TheSuicideSquad opening nights (August 5 & 6) at #AMCTheaters." That means you can either see it during Thursday night previews or any time on Friday to get your free comic book. Naturally, supplies are limited.
The tweet comes with an image previewing the comic book in question, and the cover has art from Riccardo Federici showcasing Harley Quinn (Margot Robbie), King Shark (Sylvester Stallone), and Savant (Michael Rooker). There's no word on what kind of story we'll get with the book, such as whether it serves as a prequel to the film or exists as its own standalone story. 
One thing we do know is that this is definitely a collector's item you'll want to get your hands on.