This Legendary TV Producer's Entire Catalog Is Coming To Streaming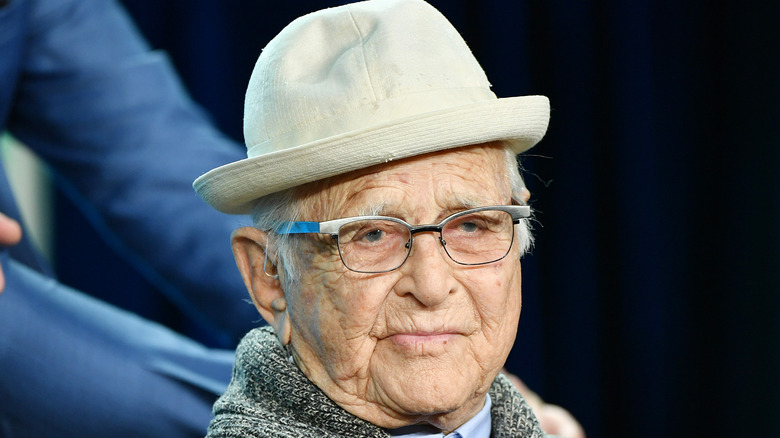 Amy Sussman/Getty Images
We've got some good news for fans of classic sitcoms (who want easy, streamable access to those shows). Despite there being a seemingly endless slew of new content coming out on various streaming services every day, sometimes you just want to watch an old-school sitcom, such as "The Jeffersons" or maybe the more obscure, short-lived "Hot l Baltimore." Yet, so far, these shows have not been easily accessible via the popular subscription streaming services.
Shows such as "The Jeffersons," as well as "All in the Family," "One Day at a Time" (the original and the reboot), and "Maude" all have a key detail in common — their creator: Norman Lear. Lear began developing and creating television shows as early as 1959 with "The Deputy" and went on to bring a total of 20 shows to life over the course of his career. And lucky for us, this television legend has just struck a deal with a streaming service, meaning we'll all get to binge his career's work very soon.
Lear's catalog will stream on Prime Video and IMDb TV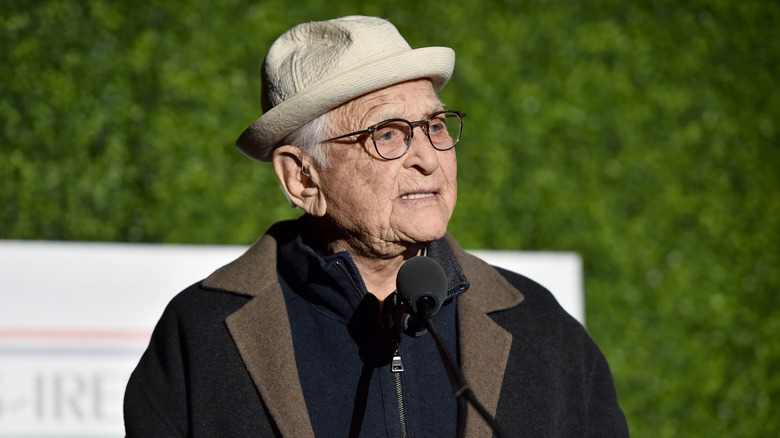 Alberto E. Rodriguez/Getty Images
Via a deal with Amazon Studios, all of five-time Emmy winner Norman Lear's catalog will soon be available on Prime Video, as well as the free platform IMDb TV (via IndieWire). Lear's shows are known for tackling real-world issues through the sitcom lens, including topics such as racism, abortion, and class.
Lear, who is a couple weeks away from his 99th birthday, addressed his deal with Amazon in a statement, reading, "Life is a collaboration. Writing, directing, and producing films and television is perhaps the most collaborative work of all. In 2018, our Act III Productions sat with the team at Sony Pictures Television and formed a partnership to not only produce new content, but to bring a new awareness to my former Embassy library. That Sony found a home for that library with Prime Video/IMDb TV, where new generations could find it, is the best present a man entering his 100th year can have."
The Head of Amazon Studios, Jennifer Salke, also released a statement on acquiring Lear's catalog: "Norman Lear is a national treasure and his impact on television and popular culture is immeasurable. We are so honored to bring his classic television series to Prime Video and IMDb TV so new audiences and a new generation can laugh, enjoy and be inspired, like so many of us have been throughout the years."
Lear's catalog will be available on Prime Video and IMDb TV beginning on July 15.