Here's What Miss Minutes' Voice Actress Thinks Should Be Next For The Character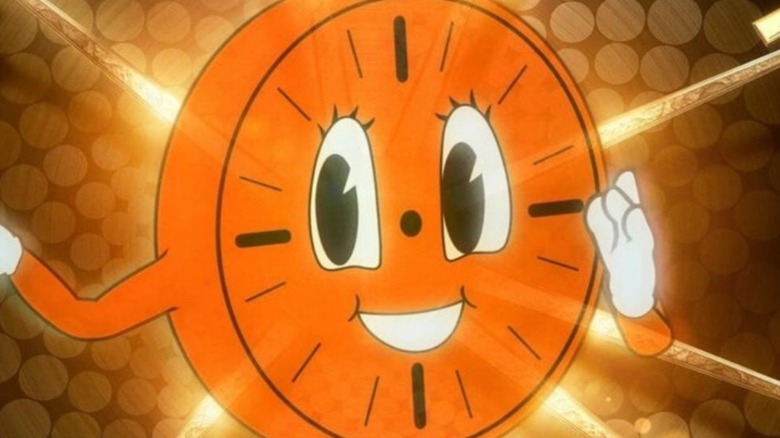 Marvel Studios/Disney+
Contains spoilers for "Loki"
Now that all episodes of "Loki" Season 1 are finally out on Disney+, it appears that some of the show's cast and crew are able to be more candid about the its production and story. This includes Tara Strong, an actress with hundreds of credits in animation, video games, and live-action to her name, who provides the voice of Miss Minutes in "Loki."
The character is a unique one in that she's a cartoon clock acting as an artificial intelligence (and sort of a mascot?) for those in the Time Variance Authority, who appears at first in a cute animated introductory video explaining how the TVA works, then as a hologram within the TVA itself.
Looper recently spoke with Strong in an exclusive interview, during which she spoke about how she had an entirely blind audition for the character — not even knowing that "Loki" was a series within the Marvel Cinematic Universe until she got the part of Miss Minutes. However, we're not the only ones who have gotten the chance to speak with the voice actress recently. Strong had some interesting words for Collider about where she would like Miss Minutes to go in the future.
Tara Strong wants Miss Minutes to have her own show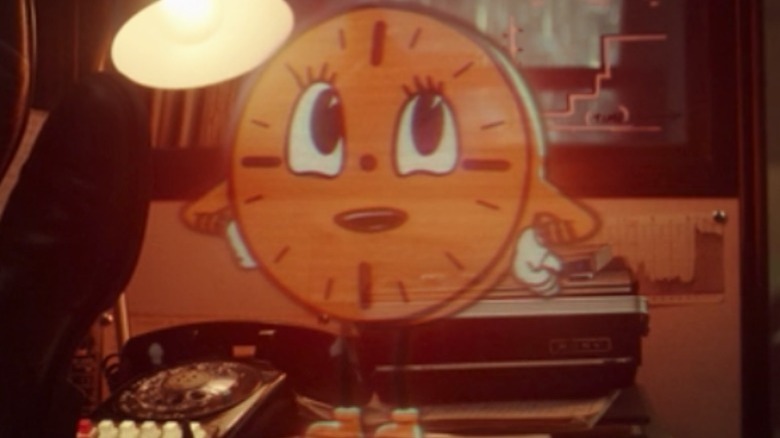 Marvel Studios/Disney+
In the interview with Collider, Tara Strong spoke more about her blind audition for Miss Minutes, the character's motivations later into the show, and how she chose Miss Minutes' accent. At the end, when asked if there were any projects Strong would want to be a part of in the future, she brought up the possibility of giving Miss Minutes her own Disney+ show.
"Well, it would be real fun if Miss Minutes has had her own show and she could be on camera. That would be fun," Strong said. "I've had such a fantastic, incredible career and I've got to play so many iconic roles. I think if I could do anything coming up, maybe it would be a really cool on-camera, big franchise movie, or a Broadway show. That'd be fun."
Although giving a dedicated series to the cartoon clock seems a bit far-fetched, the Marvel Cinematic Universe is no stranger to some far-out concepts, so anything's possible. The fact that Strong is talking about wanting such a show all but confirms that it's not in development, but it's fun to think about how that would even work. By being "on camera," does she mean a live-action version of the character? If so, would she be in some bizarre clock costume? It's hard to say.
All episodes of "Loki" Season 1 are now streaming on Disney+, with "Loki" Season 2 confirmed to be on the way.