The Chilling Supernatural Horror Terrifying Everyone On Netflix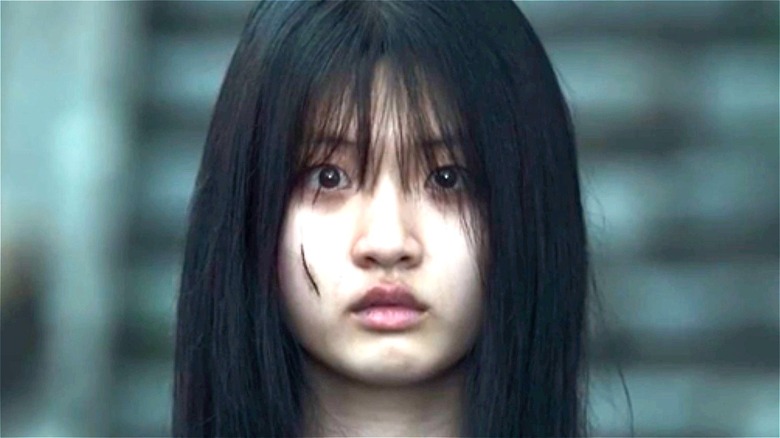 Netflix
A lot of people may associate horror movies with October. But over on Netflix, July is the season of frights.
The streaming service has notably served up not one, not two, but three original films in the "Fear Street" franchise. The movies put wicked new twists on the slasher genre that will keep you up at night and make you wary of any town named "Shadyside." While three slasher flicks would be enough for most streaming platforms, Netflix keeps the horror rolling with the release of a new South Korean thriller — "The 8th Night."
The film came out on July 2, 2021, which just so happened to be the same day "Fear Street Part One: 1994" came out. "Fear Street" may have received the lion's share of attention, but you don't want "The 8th Night" to fall off your radar. When you're in the mood for supernatural horror and aren't afraid of a bit of gore, "The 8th Night" is the perfect watch. Just don't view it in the dark ...
The 8th Night sends shivers to your core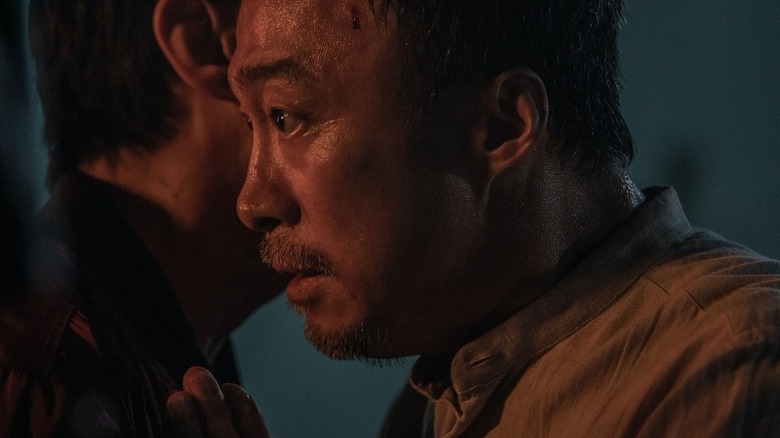 Netflix
South Korea has come out with some memorable horror films over the years, including "Train to Busan" and "The Host." "The 8th Night" adds to that legacy with a story where an ax-wielding monk hunts down a 2,500-year-old spirit. He must perform an exorcism as the entity inhabits the bodies of human beings, leaving chaos everywhere it treads. The film's rated TV-14, so make sure your kids aren't in the room as you watch it. "The 8th Night" stars Kim Yoo-jung ("Love in the Moonlight"), Lee Sung-min ("The Spy Gone North"), and Park Hae-joon ("The World of the Married"). 
American audiences should absolutely give this horror flick a chance, especially when they're fans of other demonic movies like "Insidious" and "Sinister." Critics seemed to think so, too, with Sarah Musnicky of Nightmarish Conjurings writing, "Conveying suffering at its core, it would be impossible for the viewer not to take something away from ['The 8th Night']. Part of this is due to Director [Kim Tae-hyoung's] intelligent script, taking the viewer through twists and turns whilst simultaneously keeping them up to speed as the story unfolds."
Anyone who wants an ominous double feature would do well to pair "The 8th Night" with "The Seventh Day," which is also available to watch on Netflix. Combined, you may have a hard time sleeping without a night light afterward.