This Rumor About Loki's Future In The MCU Is Getting Fans Excited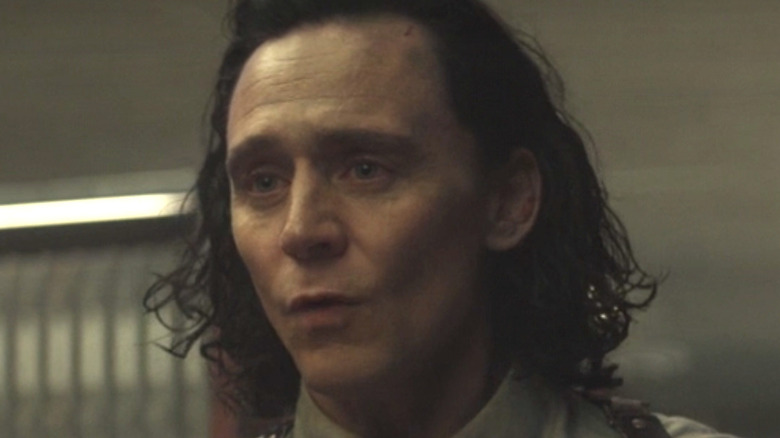 Marvel Studios/Disney+
Contains spoilers for "Loki" Episode 6
There's a lot to unpack in "Loki" Episode 6, and we finally find out who's been behind the TVA all this time: Kang the Conqueror (Jonathan Majors). While all the signs seemed to be pointing to the notorious villain being behind the TVA, his debut is still surprising. (After all that "WandaVision" Mephisto nonsense, we never could be too sure about fan theories.) When Sylvie (Sophia Di Martino) plunges a dagger straight into Kang's chest in the episode, a seemingly countless number of new timelines sprout. The first we're thrust into is one back at the TVA, where Mobius (Owen Wilson) has absolutely no idea who Loki (Tom Hiddleston) is.
The main episode ends shortly after this moment, leaving everyone to wonder what a post-credits scene would be. Thankfully, the episode fades back in and shows Loki's TVA paperwork. Within seconds, it's stamped, with the wet ink reading "Loki Will Return for Season 2." 
While few fans ever truly believed that "Loki" was going to be the definitive end of the trickster's story in the Marvel Cinematic Universe, this reveal has sparked a major rumor that Loki might end up in another major Marvel property set to debut next year.
Will Loki show up in a major Phase 4 film?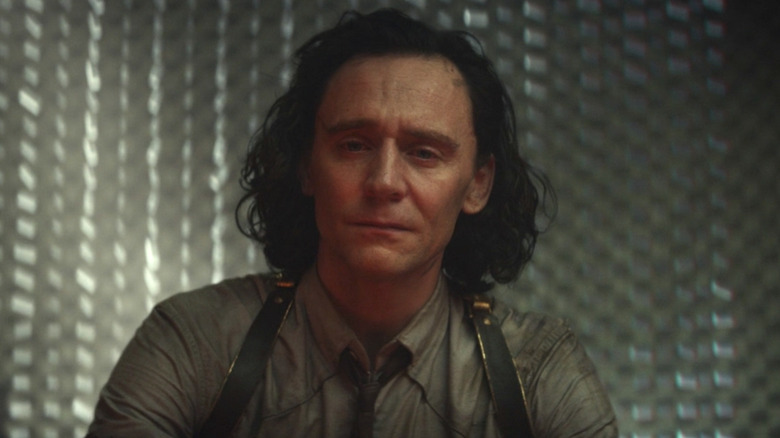 Marvel Studios/Disney+
No, we're not talking about "Thor: Love and Thunder." According to the Hollywood Reporter, Tom Hiddleston's Loki is "expected" to appear in "Doctor Strange in the Multiverse of Madness." 
While the outlet made sure to mention that Marvel Studios hasn't confirmed the actor's involvement in the highly anticipated flick as of July 14, the report is still sending waves across social media. Other outlets have picked up on this tidbit as well, only further heightening the rumors at this point. 
Meanwhile, on Twitter, fans are melting down at the possibility of the lovable villain-turned-antihero playing a part in the "Doctor Strange" sequel. "This is all so exciting! I can't believe it's actually happening," one fan tweeted in response to the news. "Yo, I'm gonna need this movie NOW!" another said of the alleged news of Hiddleston's involvement.
Someone who is confirmed to be in "Multiverse of Madness" is Elizabeth Olsen's Wanda Maximoff, now officially known as the Scarlet Witch thanks to the events of "WandaVision." It would be extremely entertaining to see Wanda and Loki come face-to-face, as the two MCU characters who haven't met yet. Their magic powers mixed with the talents of Stephen Strange (Benedict Cumberbatch) would deliver an epic movie, no doubt. 
Though we still can't be 100% sure that our favorite trickster god is showing up in "Multiverse of Madness," set to hit theaters on March 25, 2022, we can at least rejoice in the fact that we definitely haven't seen the last of Loki.