The Cook Of Castamar Season 2 - Will It Ever Happen?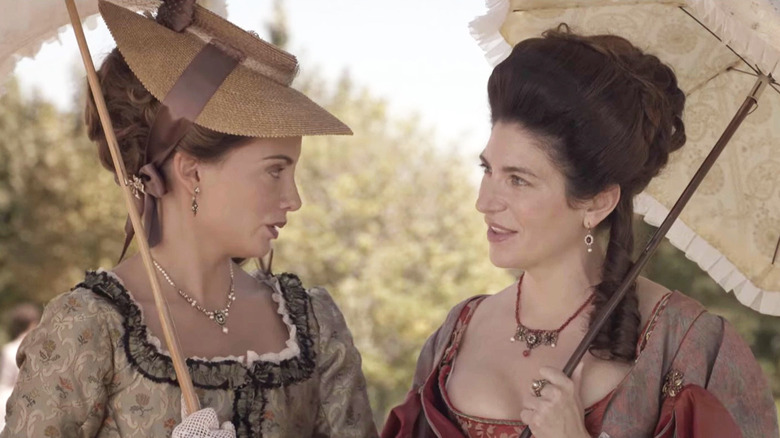 Netflix
Netflix's efforts to become an international streaming giant have paid off. Millions of viewers all around the world have fallen in love with shows made many miles away from their home countries, and it's all thanks to Netflix. One title that's made the leap to international acclaim is "The Cook of Castamar," which is called "La cocinera de Castamar" in its native Spain. 
This sumptuous period drama, which takes place in 18th century Madrid, tells the story of Clara, an anxious and isolated cook, and Diego, the widowed Duke of Castamar. Both are recovering from the tragedies of their pasts. Little by little, their bond deepens into love — but many forces from within and without their home threaten to tear them apart. The show originally aired from February to May 2021, and was released on U.S. Netflix in July 2021. Its rich period detail, vivid love story, and outstanding costuming have left many wondering if it will return for a second season. Curious? You're in luck. This is everything we know about a potential Season 2 to "The Cook of Castamar."
When isn't The Cook of Castamar Season 2 happening yet?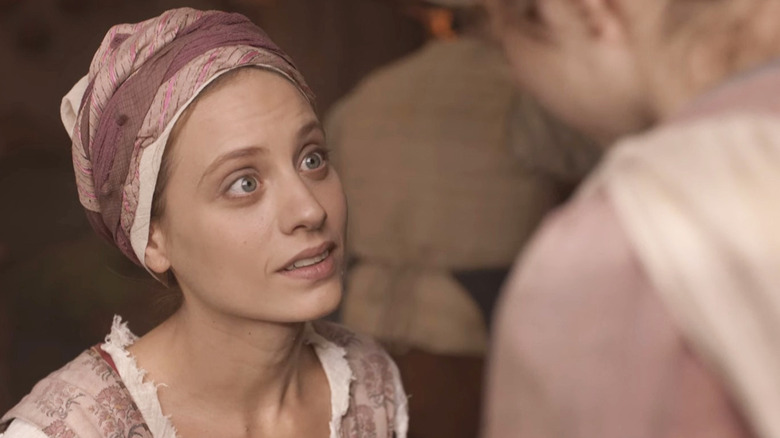 Netflix
There has been no official announcement about whether or not "The Cook of Castamar" has been renewed for Season 2. Though many viewers discovered it through Netflix and firmly associate it with that platform, the decision regarding its renewal is ultimately out of the streamer's hands. Netflix is only the show's American distributor; it originally aired via Atresplayer Premium in Spain, and that platform will likely play the largest role in deciding its fate. 
How likely is a Season 2? It's hard to say. On the one hand, the show's success in Spain and other countries around the world makes renewal an attractive prospect. Moreover, though the series is based on the novel of the same name by Fernando J. Muñez, it adapts it fairly loosely. "The Cook of Castamar" isn't at all constrained by the ending that happens on the page. 
On the other hand, Season 1 does tell a fairly complete story, without any gigantic dangling plot threads. Add in the fact that we haven't heard much chatter regarding a renewal, and Season 2 seems a more remote possibility. Fans will just have to keep a close eye on the proceedings and keep their fingers crossed.
What could be explored in The Cook of Castamar Season 2?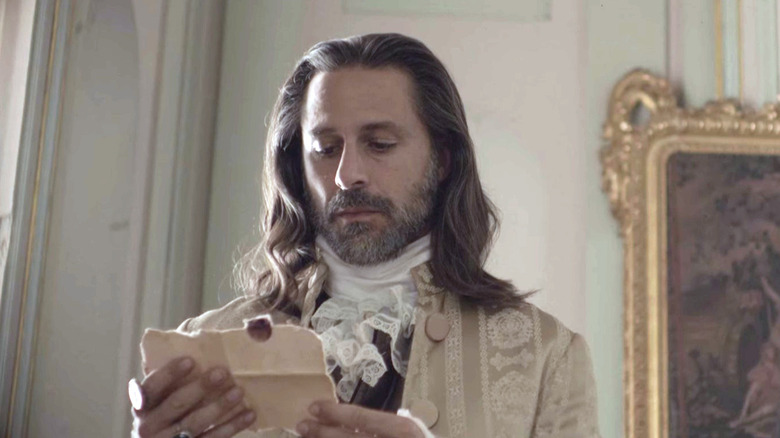 Netflix
Very little chatter regarding future storylines for "The Cook of Castamar" exists. Considering how Season 1 ends, though, it's easy to imagine the shape Season 2 could take. Throughout the first season, Clara and Diego struggle to stay together, due to the class boundaries and personal problems that separate them. But in the final episode, Diego calls off his marriage to another woman and renounces his title, all for the sake of being with Clara. 
This ending provides fans with a solid happily-ever-after, but that doesn't mean there isn't more story to tell. Now that Diego has renounced his title, what kind of life can he and Clara expect to live? It may seem as though the hardest choice in their relationship is now behind them, but romance is never that simple — especially when a title is involved, and especially when it's all going down in the 1700s. If the show returns for a second season, you can expect many more obstacles to come between Diego and Clara. Plus, there's the potential for children — a complex prospect in the world of the landed gentry, even for those who have given up their positions.
Who could star in The Cook of Castamar Season 2?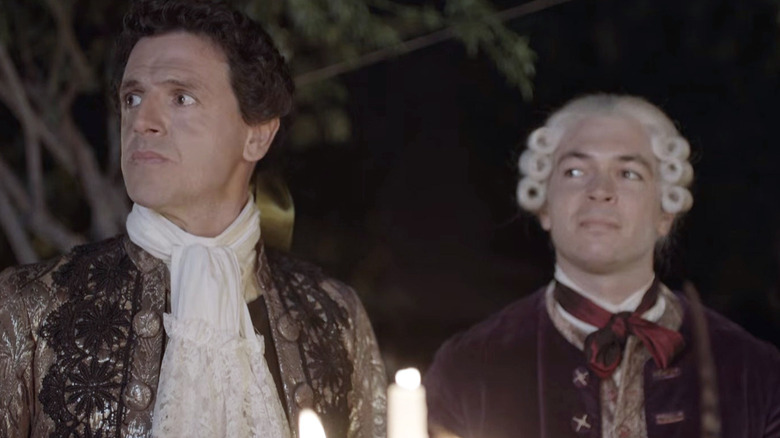 Netflix
If the show is renewed, the cast of "The Cook of Castamar" will likely remain largely the same from Season 1. Michelle Jenner and Roberto Enríquez play the show's leads, Clara Belmonte and Diego de Castamar. It's pretty much impossible to imagine the show without them — Clara is, after all, the person referred to by the show's title — so if a Season 2 happens, we can assume they'll be part of it. They're backed up by a large supporting cast. The list includes names like Hugo Silva, María Hervás, Fiorella Faltoyano, Paula Usero, and Jean Cruz. Most of them would probably return as well, given their characters' prominence.
The show may also add new players to its cast in a potential Season 2. Given how loosely it adapts the novel, it's impossible to say where, exactly, the story may go from here, but bringing in new faces is a definite option. Fans would absolutely enjoy getting a glimpse of Clara and Diego's married life — including any kids who might come from their union. Nothing is certain yet, but the possibilities regarding new and old characters alike are certainly tantalizing.
Who could direct and write The Cook of Castamar Season 2?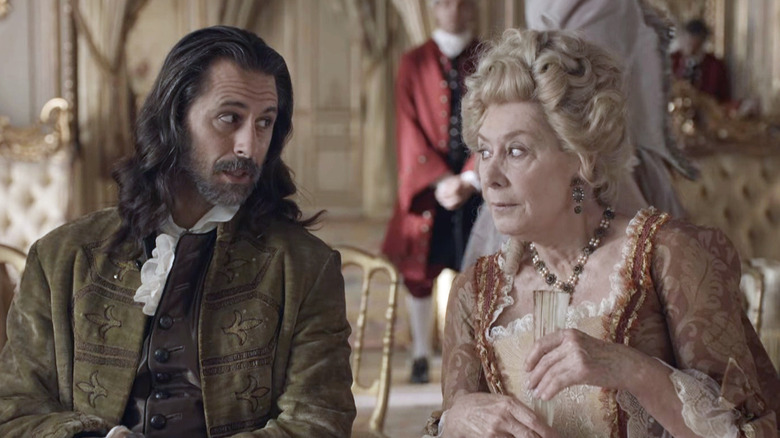 Netflix
"The Cook of Castamar" was created by Tatiana Rodriguez, who also serves as head writer. Rodriguez has worked on a wide range of projects, including "Atrapada," "Camilo Superstar," and "ByAnaMilan." Were "The Cook of Castamar" to earn a second season, Rodriguez would doubtlessly return to it and serve as head writer once more — she's pretty much the mastermind of the entire show. The other writers, however, are not sure bets. Many of them have become busy with other projects: Victor Pedreira, for example, has become involved with "Wrong Side of the Tracks" and "La ley del mar." Such involvements could keep them from "The Cook of Castamar," but they also might not. It's all down to who's attached to what, and how firmly.
As for direction, the series' 12 episodes were split between two impressive talents: Norberto Lopez Amado and Iñaki Peñafiel. Since "The Cook of Castamar" ended, both have busied themselves with a wealth of other TV shows. But we're willing to bet they'd at least be interested in returning to the period drama, which has enjoyed so much international success.
What could The Cook of Castamar Season 2 be rated?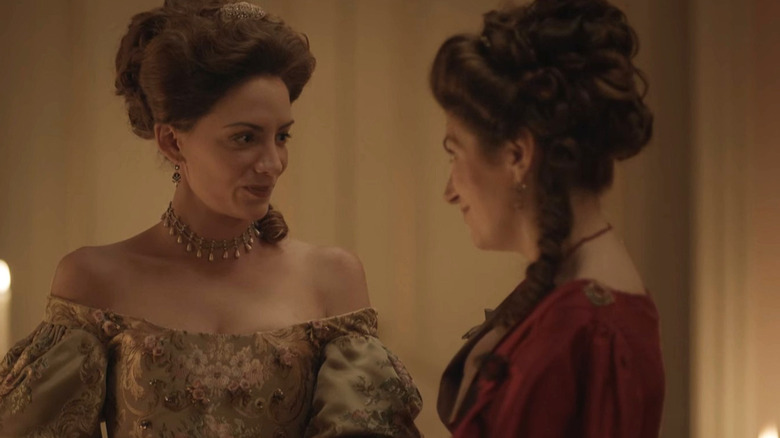 Netflix
"The Cook of Castamar" is rated TV-MA. If it manages to get a Season 2, it would almost certainly earn the same rating. A TV-MA rating is the most stringent of all, denoting a series that isn't recommended for anyone under 17. These programs contain scenes of intense sexuality, violence that borders on gory, harrowing themes, and explicit language. As any fan of "The Cook of Castamar" knows, this show definitely fits the bill. People fall into bed, murder each other, curse out their enemies, and get involved in all sorts of nastiness. Blackmail is rampant, and concealed daggers come out when emotions are at their highest. Period dramas might have something of a staid reputation, but plenty of them revel in exploring the bad behavior of the past. "The Cook of Castamar" is a shining example of this subgenre.
Where to watch previous seasons of The Cook of Castamar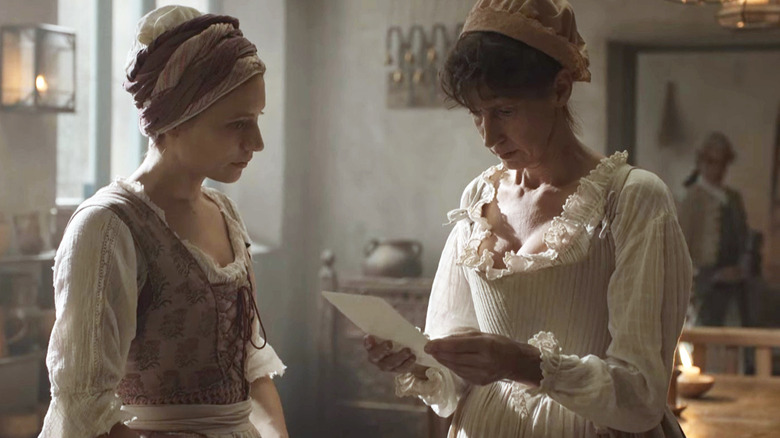 Netflix
Eager to explore the bygone world of "The Cook of Castamar"? You're in luck: The series is available to stream in full on Netflix. If you don't have Netflix, however, you're pretty much out of options. Spanish viewers can watch "The Cook of Castamar" on Artesplayer, the series' original home, but those outside the region can't take advantage of this service. It's not even available on mega-platforms like Amazon Prime or Google Play.
Basically, it's Netflix or nothing, unless you happen to be Spanish. If you'd like to check out the book the series is based on however, you have more options: The English translation is slated for release in January 2024.