The Best New Netflix Movies Added In 2017 You've Already Missed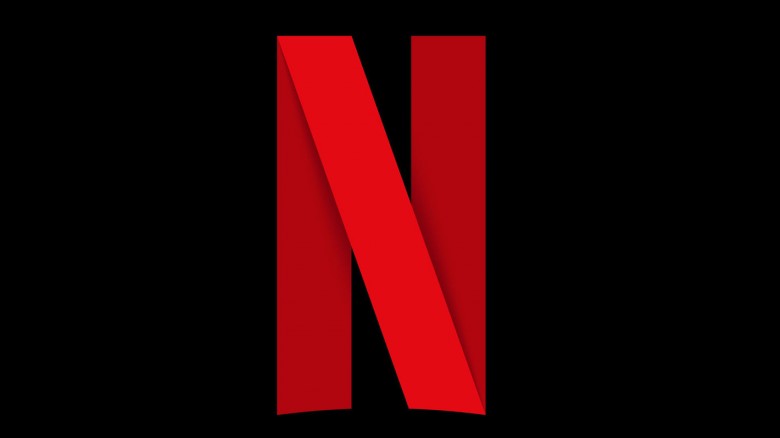 Being a film fan is hard work—we're constantly trying to keep up with great new movies—and streaming services like Netflix present a helpful tool for seeing more stuff as well as a frustrating overabundance of content. With that in mind, here are just ten of the must-see movies added to Netflix in 2017 that you've most likely missed. Horror fans in particular, take note.
The Shining
Stanley Kubrick's still hugely unnerving Stephen King adaptation may be best viewed on the biggest screen possible but it's also a pretty safe bet for a cozy night in on the sofa (preferably with all the lights on). Such is the power of a truly great horror film: The Shining isn't just one of the all-time best entries in the genre, it's also arguably the greatest King adaptation to date. And it's considerably shorter than the IT and Salem's Lot miniseries.
It Follows
One of the coolest and most interesting modern horror movies (and one of the strongest overall releases of the past five years), It Follows, the sophomore feature from writer-director David Robert Mitchell, sees a group of teenagers besieged by a curse transmitted via sexual intercourse. Newcomer Maika Monroe gives a stellar performance in the central role as the tormented Jay, and is well supported by a solid young cast that includes Keir Gilchrist as a close friend who's clearly harboring not-so-secret feelings for her. Mitchell builds an alarming sense of unease around his devilishly simple concept, and the movie is equal parts old-school Carpenter and new-age shock with an earworm score by Disasterpeace that crawls under your skin.
Under the Shadow
This Iranian horror movie from British-Iranian filmmaker Babak Anvari has been unfairly referred to as 2016's Babadook when in reality, it's actually far scarier, smarter, and more cohesive. Mother-daughter duo Shideh and Dorsa (a stunning Narges Rashidi and Avin Manshadi) take refuge from the war raging outside only to find the real horror is inside, as a supernatural monster known as a djinn plays havoc with the two of them. Or maybe it's all in the exhausted mother's head? Under the Shadow constantly subverts the audience's expectations, mixing nerve-shredding tension and realistic family conflicts to ground the more outlandish elements. This one played well on the festival circuit, but if you weren't lucky enough to catch it then, now's your chance.
Boogie Nights
What better time to revisit Marky Mark's most memorable moment than in 2017, when he's showing off his "real actor" credentials in Patriots Day? Wahlberg is the MVP of Paul Thomas Anderson's still-shocking exposé of the underbelly of L.A's hugely profitable porno industry. Yes, it takes three hours for that reveal to happen but the, er, meat of the story is great regardless. And Wahlberg is well-supported by the likes of John C. Reilly (in one of his most brilliant sad clown roles to date) and Julianne Moore as the troubled housewife of a dodgy character. The '70s stylings are on point, but PTA's direction, and Wahlberg's fearless performance, are worth the runtime alone.
The Blair Witch Project
Routinely lauded as the greatest found-footage movie ever made (not much of a contest, to be fair), The Blair Witch Project still rings just as true in our tech-obsessed society nowadays as it did 20 years ago. Ideally watched at home (making Netflix is the perfect delivery mechanism), Witch is arguably even scarier in a world predominantly comprised of quiet-quiet-BANG horror movies that go absolutely nowhere. The frights come exactly when you expect them not to, the performances are naturalistic to a fault (possibly because the cast of unknowns were being genuinely tortured by the crew) and the killer final shot is an all-timer.
Superbad
Arguably one of the greatest comedy movies of all time—not to mention one of the most realistic high school depictions ever put to film—Seth Rogen and Evan Goldberg's Superbad gets better, and more hilarious, with each watch. Michael Cera and Jonah Hill are perfectly cast as lifelong friends on the cusp of adulthood whose inability to admit their true feelings for each other threatens to destroy their relationship for good. Sweeter and funnier than American Pie, and with far more to say about male friendships, this begs for a re-watch pretty much immediately after you've seen it.
Clouds Of Sils Maria
The film that made everybody stand up and take notice of Kristen Stewart, long an underrated, quietly confident performer, Olivier Assayas' study of an egotistical actress in turmoil (a never better Juliette Binoche) won the young Twilight star a coveted César award, making her the first American to do so. The two have since teamed up again on the well-received chiller Personal Shopper. If you're curious about that film, then this one is the ideal introduction to the Stewart-Assayas partnership. Long may it continue.
I Don't Feel at Home in This World Anymore
Actor-turned-director Macon Blair is best known for his stellar work in high school buddy Jeremy Saulnier's blood-soaked Blue Ruin, for which he was the star and often sole onscreen presence, and its follow-up Green Room, one of 2016's best movies. Blair's directorial debut (which he also scripted), a Netflix exclusive, sees the talented actor go behind the camera to tell a strange, memorable tale of revenge as delivered by Melanie Lynskey (finally gifted a starring role worthy of her considerable talent) and her sidekick, a ponytailed Elijah Wood. The blood flows almost as freely as the laughs.
Sausage Party
Another Goldberg-Rogen project, this time with more famous faces on board and the clear intention to offend as many people as possible. Full disclosure: Sausage Party is kind of an acquired taste (pun intended), and it's not quite as subversive or shocking as it thinks it is. However, the animation is surprisingly eye-catching, the voice work (from Rogen himself, along with Michael Cera, Edward Norton and Kristen Wiig, among others) is entertaining, and the jokes come hard and fast. Worth watching for the disgustingly brilliant food-based orgy alone.
The Nightmare Before Christmas
If you're feeling particularly wild, double bill Sausage Party with Tim Burton's heartbreakingly poignant The Nightmare Before Christmas. Ideal any time of year (it's both a Christmas movie and a Halloween movie, purists) Burton's tale of Halloween Town and its many ghoulish residents is still awe-inspiring, from its gorgeous songs to the stunning stop-motion animation. Forget about that feeling you get when walking past the massive Hot Topic display in its honor and enjoy this movie for what it is: a classic, inspiring call to arms for freaks and weirdos everywhere.