Did Jamie Lee Curtis Actually Dance In True Lies?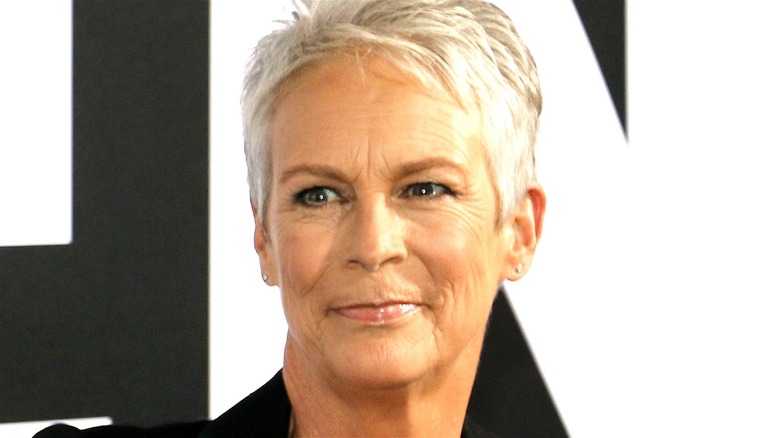 Shutterstock
There's one particularly memorable moment in the 1994 Arnold Schwarzenegger double-life comedy-action flick "True Lies." It goes like this: Harry Tasker (Schwarzenegger) has sent his wife Helen (Jamie Lee Curtis) to seduce a stranger in the name of an undercover mission and plant a bug in a hotel room. Helen doesn't know that her target is Harry, and that he has used his spy connections to give her a taste of adventure, which she has long been craving due to his distance and her boredom with her own life. 
After dumping a vase filled with water over her head and slinking into the room in a black dress, Helen gets into the mission by performing a striptease for the shadowed stranger. Harry sees multiple new sides of his wife, and Helen is amazed to discover that somehow her husband has succeeded in living a double life — bouncing between a domestic sphere containing herself and their daughter and a nonstop world of action and excitement afforded him by daring spying missions.
It's a scene that's difficult to forget, and in the years since the film's release, many have wondered the same thing: Is that really Curtis doing the dancing in "True Lies," or is it a body double? 
That's definitely JLC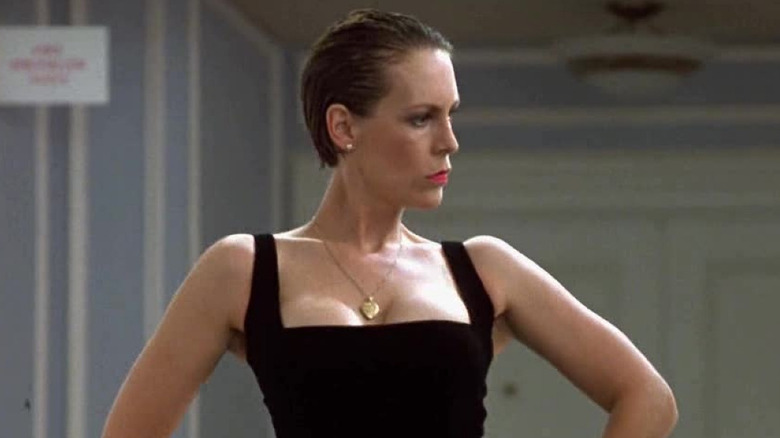 Universal Pictures
That is actually Jamie Lee Curtis performing the scene — and she did it without anything resembling a rehearsal or previously arranged choreography beforehand. "The thing that nobody knows: There was no rehearsal, there is no choreographer. Jim [Cameron, the film's director] said to me, 'What do you want to dance to?'" Curtis shared on the June 24, 2021 episode of the "People in the 90's" podcast (via People). She told co-hosts Jason Sheeler and Andrea Lavinthal that the scene took three days to shoot.
In the scene in "True Lies," the dance includes Curtis taking a pratfall as Helen slips off of the pole — an idea that director Cameron proposed. "At one point, Jim walked up and he whispered in my ear, 'If I get a pad, will you let go of the pole?' I said, 'Sure.' So they just wheeled in a little thin mat, on the ground, and we did it again, and I let go," Curtis recalled. "It's because Jim knew that the dance was too sexy; it was too real. It started to actually be good, and he knew he needed to break the spell of what the husband had put his wife through. I think we did two takes where I let go of the pole." 
Curtis then added that the scene gave her "the single biggest laugh [she] will ever get in [her] life." And for trivia fans out there: The song Curtis was dancing to as they shot the scene was John Hiatt's "Alone in the Dark."