X-Men Writer Tapped To Pen Wheel Of Time Prequel Movies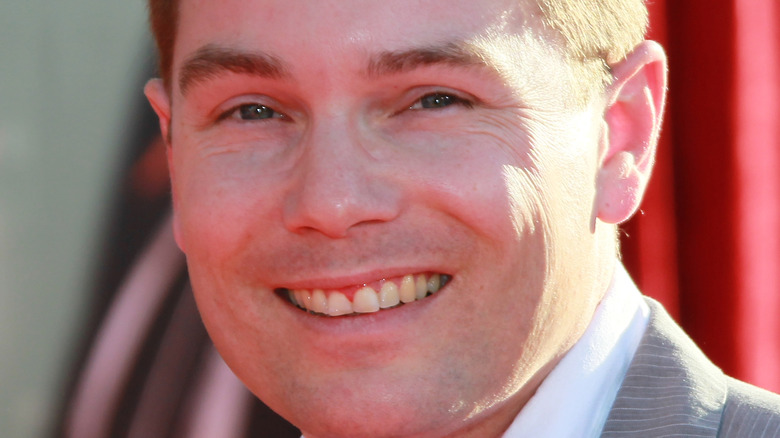 David Livingston/Getty Images
As fans continue to wait for the release of Amazon Studios' and Sony Pictures Television's live-action adaptation of "The Wheel of Time" novels, now there's even more news for fans of Robert Jordan's fantasy novel series to be excited about. On July 13, 2021, The Hollywood Reporter announced that a movie prequel trilogy is also in the works, and the writer is already onboard.
The first of the three prequels is titled "Age of Legends," and it will be written by screenwriter Zack Stentz. That's good news for fans, because Stentz is certainly no stranger to epics with fantasy and science fiction elements. His prior works are particularly exciting to Marvel fans — he co-wrote screenplays for both "X-Men: First Class" and the first "Thor" movie — as well as "Agent Cody Banks," the 2003 Frankie Muniz spy comedy.
"I've been a fan of Robert Jordan's work for many years," Stentz said, in a statement, published on THR. "And it is especially his allusions to the origins and backstory of 'The Wheel of Time' that I have always found most intriguing. I'm excited to be bringing this era Robert Jordan conceptualized to life."
Age of Legends will be a companion piece to the Wheel of Time series
"Age of Legends" doesn't yet have a production company or distributor attached, but the Hollywood Reporter indicated that The project will "complement" the storylines that will be used on the TV series.
If you're not familiar with the "Wheel of Time" series of fourteen novels, they're set in unnamed world where, as you might have guessed, time is cyclical. The main novel series follows Moiraine, a member of a shadowy all-female secret society. She's sent on a mission with Rand al'Thor, a man who may or may not be the reincarnation of Lews Therin Telamon, or "The Dragon," a powerful being who's prophesied to battle the Dark One for the fate of the world.
"Age of Legends" will be set thousands of years before those events, in a utopian society where male and female magic users wield the One Power. When an "unspeakable evil" emerges and turns several One Power users insane, it's up to a small band of women to save humanity.
At this point, no release date for "Age of Legends" has been announced. But then, neither has one been announced for the "Wheel of Time" TV series yet, either (even though it's already been renewed for a second season). Hopefully this news makes the wait a little easier.