In Stephen King's Horror Career, One Movie Stands Above The Rest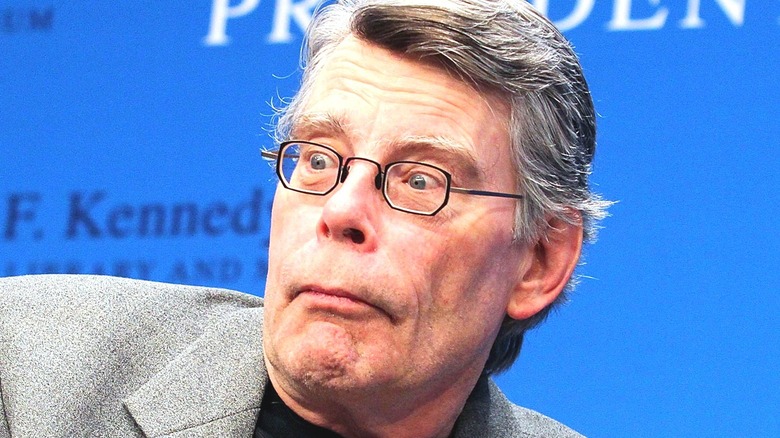 Marc Andrew Deley/Getty Images
In its totality, Stephen King's career as an author has resulted in a multitude of classic books, films and TV series covering a wide variety of subject matter. The movie "Stand By Me," for example, is a coming-of-age story that ranks among the best Stephen King adaptations ever put to screen. That said, King is arguably first and foremost associated with the horror genre. Both his earliest and the majority of his most well-known works are horror stories, so the genre remains his wheelhouse, despite the skill he's demonstrated outside of horror.
Out of all horror films and TV series adapted from Stephen King stories, Stanley Kubrick's "The Shining" is perhaps the most acclaimed of all. The American Film Institute, for example, included "The Shining" in three "best of" lists: "100 Years... 100 Movie Quotes," "100 Years... 100 Heroes & Villains," and "100 Years... 100 Thrills." King, however, is not a fan of "The Shining," so while it ranks among some of the best horror movies ever made, it's not representative of King's work, given that he personally doesn't find it to reflect his authorial vision.
With "The Shining" disqualified, then, there's only one movie that stands above all others as the definitive film of King's horror career: the original "Carrie," released in 1976.
Carrie is both a landmark release for King's career and cinema at large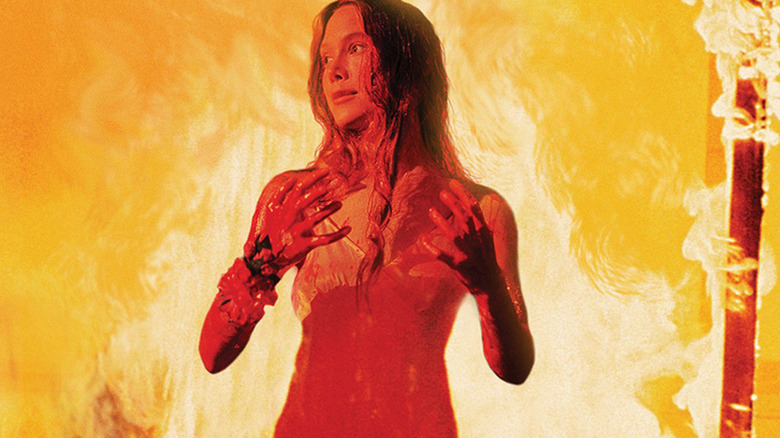 United Artists
If nothing else, Stephen King is prolific. King's official website lists 96 novels and novellas alone, which make up a part of his collected works, including short stories, nonfiction, screenplays, and more. Before virtually ever other novel he would eventually come to write, King was the author of "Carrie," first published in 1974. "Carrie" was almost lost to the sands of time — in a retrospective published by The Guardian, King revealed that at one point, he crumpled up his original manuscript in disgust. His wife had to rescue those pages and encourage King to complete it.
"Carrie," ended up becoming King's first published novel. Just two years after its release, director Brian De Palma adapted it into a film, starring a young Sissy Spacek in one of the greatest horror performances of all time. Spacek portrays the film's titular character, Carrie White, a teenage girl struggling with the typically awkward changes that mark the transition from childhood into adulthood. However, Carrie's daily life is complicated by a fanatically religious mother — herself one of the best villains in a filmed Stephen King work. Carrie is also telepathic, which manifests in a chaotic manner befitting a socially repressed teenage girl.
Rolling Stone ranked "Carrie" as the best Stephen King movie due to the dramatic tension it sustains across both its relatively down-to-earth depiction of the life of an outcast high schooler and its bombastic climax. "Carrie" not only marked the arrival of Stephen King as one of America's premiere storytellers, but endures as one of his crowning achievements. Because of both its importance and lasting legacy, "Carrie" remains the standout work of King's prolific horror movie career.