Henry Cavill Admits To The Accident We All Suspected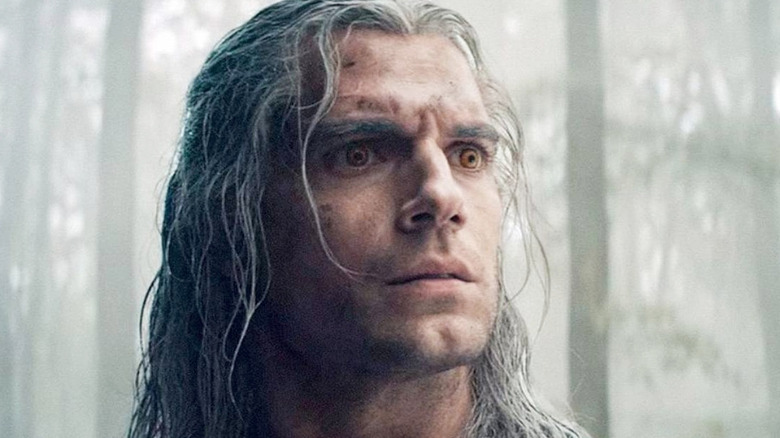 Netflix
"The Witcher" games, and the ultra-popular "The Witcher III: The Wild Hunt" in particular, have given many fans a very definitive depiction of Andrzej Sapkowski's mysterious Continent and its many strange denizens. As such, Netflix's live-action adaptation of "The Witcher" was always going to be a tough balancing act. How to recreate a world that millions of players have already obsessed over for countless hours in a familiar, yet fresh way? How to create the sense of danger that the game's many powerful enemies and monsters radiate? And how, oh how, could anyone hope to capture the gruff energy of the main character, Geralt of Rivia? 
As anyone who has watched the show knows, it succeeds in all of those things, and then some. From the very first scenes, it's clear that the monsters in this world are dangerous, and its power struggles are manifold. Above all else, Netflix's "The Witcher" absolutely aces its casting. From Freya Allan's Ciri and Anya Chalotra's Yennefer to Joey Batey's Jaskier and his catchy tunes, everyone involved rocks in their respective roles — very much including Henry Cavill as the White Wolf himself. 
Though he's best known for his (comparatively) clean-cut turn as the DC Extended Universe version of Superman, Cavill absolutely nails the essence of Geralt. The actor prepared extensively for the role, transforming his body to better suit its needs and, of course, delivering his lines with that signature growl. However, he has now revealed that one important aspect in his character work happened by a complete accident.  
Henry Cavill found his Geralt voice by accident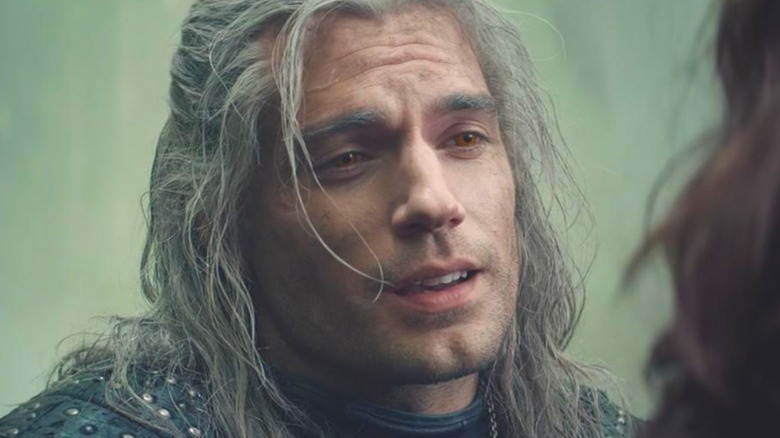 Yeah, that iconic voice Cavill uses in "The Witcher?" As he revealed during CD PROJECT RED and Netflix's virtual WitcherCon (via Comicbook.com), it was a total mistake on the actor's part. Cavill simply forgot what kind of voice he was supposed to use partway through the shoot, and after he heard what he sounded like in a scene with King Foltest (Shaun Dooley), he was delighted — but also slightly worried, because he initially felt the delivery was a bit too close to voice actor Doug Cockle's performance in "The Witcher" games. 
"I know it's very similar to Doug Cockle's amazing work," Cavill said. "That was definitely a concern of mine. I thought, 'Well, I don't want to seem like I'm plagiarizing another professional's extraordinary work.' And I had a look at it, had a listen to it, and I thought, 'actually, they are different enough. It's clearly inspired by [Cockle's version] — but I did my own thing.'" 
There was just one problem: They had already shot some scenes for the show. Fortunately, the powers that be liked Cavill's new take on the voice so much that they offered to reshoot the scenes. Seeing as the combination of Geralt's harsh voice, strange accent, and quiet nature play a large part in his characterization, it's probably fair to say that this was the right call.   
Henry Cavill's voice made an impression before he was even cast as Geralt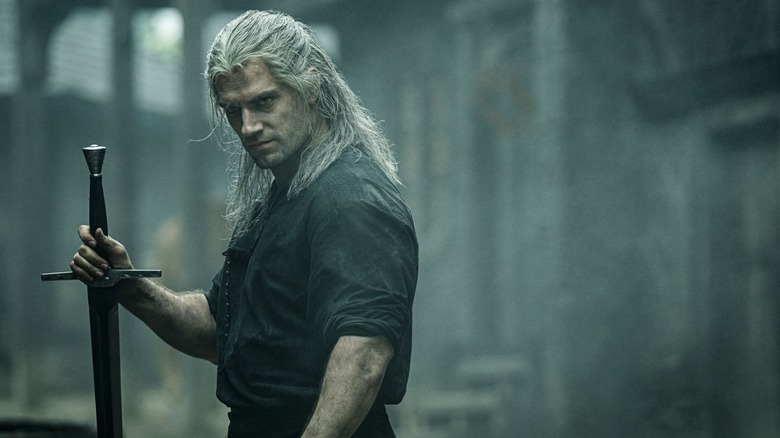 Netflix
Though Henry Cavill found his Geralt voice by a happy accident, the actor's voice was a factor before he was even officially cast for the show — though, at that stage, the words he uttered may have meant at least as much as the timbre he used to deliver them. In fact, as series creator Lauren Schmidt Hissrich told Looper, the way Cavill's voice started playing in her head during auditions helped the actor land the role of Geralt.
The main role in "The Witcher" obviously attracted plenty of interest, but Cavill happened to meet Hissrich before the casting process even begun, and demonstrated that he knew the show's universe from top to bottom. As such, though the casting process proceeded, he was already on Hissrich's radar. 
"At the end of the day, though, I realized that I actually kind of had Henry Cavill's voice in my head, and I called him and explained basically this whole thing," Hissrich said about the impression the "Man of Steel" actor made. 
Nevertheless, Cavill refused to outright accept the part, as he shared Hissrich's philosophy that the production should seek far and wide for its Geralt. "And he was like, 'Great, if you want me, I want you to know that I'm the right person. I want you to have seen everyone and met everyone,'" Hissrich said. "And we met up again and we and talked for several hours. And by the time we left that day, I knew that I had found our Geralt."
In the end, Cavill ended up coming on top in a casting process that Hissrich said involved "207 potential Geralts" — and that was before the actor even found the character's iconic voice. Not bad!