Bofuri Season 2 - What We Know So Far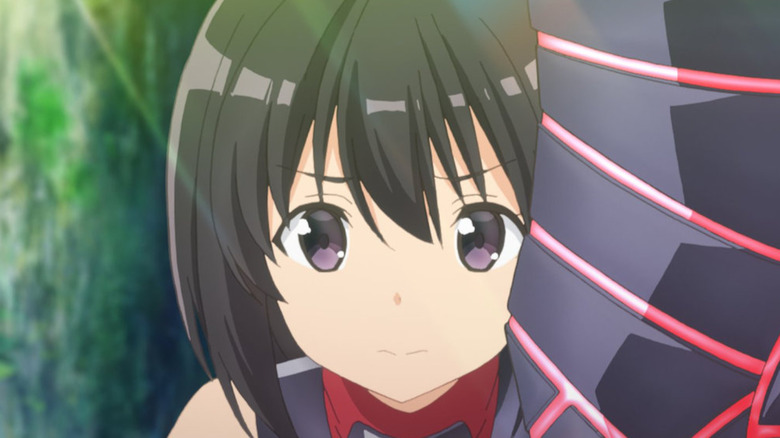 Funimation/Silver Link
Every gamer dreams of a day where designers finally create a true virtual reality experience. Unfortunately, this technology does not currently exist, but on the bright side, we do have fiction that explores what life would be like if it did. If that kind of thing is your bag, then there might just be a certain anime with your name on it.
Technically, there are many anime that follow this premise (such as "Log Horizon" and "Sword Art Online"). However, none have the same unique identity and tone as "Bofuri: I Don't Want to Get Hurt So I'll Max Out My Defense." Like its aforementioned genre relatives, "Bofuri" is all about exploring an MMORPG in a true VR setting. While shows like "Sword Art Online" lean more towards following the experience of hardcore gamers, "Bofuri" is all about a loveably-stupid noob who manages to slip and fall into being one of the strongest players in the fictional VRMMORPG, NewWorld Online.
According to Anime News Network, the series was originally an independent web novel, published in 2016 by author Yuumikan. The series soon grew in popularity before spawning adaptations as a light novel, a manga, and (most recently) an anime. The show's first season wrapped up in 2020, but soon, the upcoming release of a second season was announced. Here is what we know so far about "Bofuri" Season 2.
When will Bofuri Season 2 be released?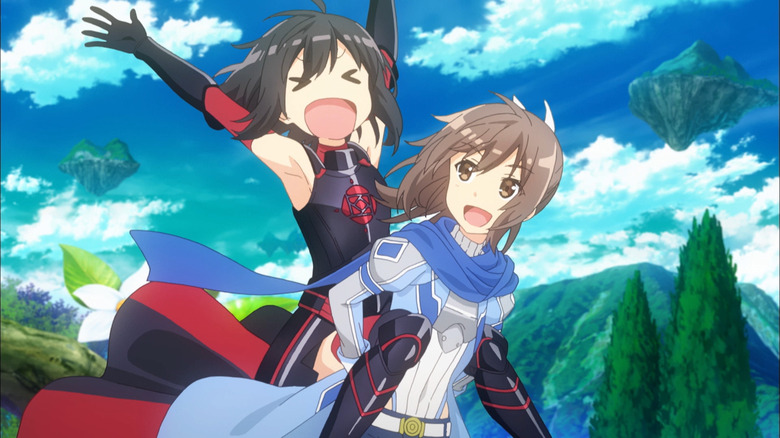 Funimation/Silver Link
Fans of "Bofuri" will be delighted to know that not only has Season 2 been announced, but it is set to release relatively soon. The show's creators, Silver Link, tied up Season 1's finale with the news that Season 2 is planned for sometime in 2022. This is a pleasant surprise, to say the least. It's not often that a new anime gets renewed for a second season so quickly. Oftentimes, there's a period of announcement-free limbo where fans are left to weep in ignorance of their favorite show's potential return. Thankfully, this is not the case for "Bofuri."
That's not to say the situation is worry-free, however. The announcement for Season 2 came midway through the COVID-19 pandemic, a time when even the most popular shows suffered delays left and right. As of now, nobody is sure if the pandemic had any effect on "Bofuri" Season 2's development. However, Silver Link's lack of comment on the issue is a good sign that things are going according to plan.
Who will be in Bofuri Season 2's cast?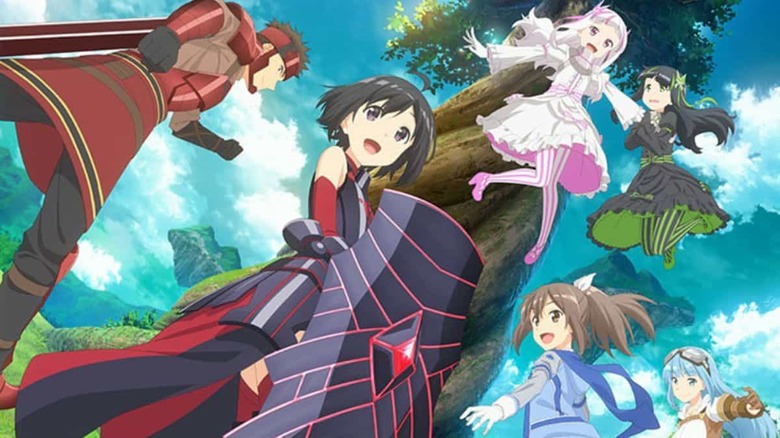 Funimation/Silver Link
Though there is plenty of action to be had, the strength of "Bofuri" comes with its characters. While our protagonist, Kaede Honjou (aka Maple in the game) manages to make herself overpowered, the show is more about her making friends through the game and having a good time rather than overcoming its challenges. She starts off just playing with a close friend from school, and ends up becoming a guild leader and an active influence on the RPG's wider community.
Of course, a show so character-driven has to have a strong cast to sell its premise. In that regard, "Bofuri" is no slouch. Furthermore, the chances are high that it will stay this way since fans can expect to see the show's central cast return to their respective roles upon release. As such, the leading ladies respectively behind Maple — Kaede Hondo and Megan Shipman – will largely carry the events. 
Still, one cannot overlook the contributions of the supporting cast. As such, the actors behind the core members of Maple's guild, Maple Tree, will also likely make a grand return in both Japanese and English dubs — the latter of which has historically been streamed concurrently with the original through Funimation (via Anime News Network). With that in mind, central characters such as Sally (Ruriko Noguchi/Jad Saxton), Koromu (Noriyaki Sugiyama/Anthony Bowling), and Kanade (Satomi Arai/Brittney Karbowski) will all likely return in "Bofuri" Season 2.
What will be the story of Bofuri Season 2?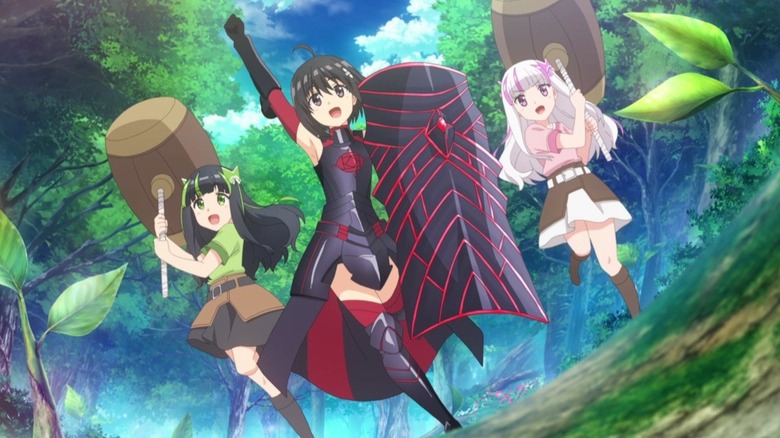 Funimation/Silver Link
The finale of "Bofuri" Season 1 sees Maple Tree becoming one of the last teams standing in NewWorld Online's latest community event. Face-to-face with their main competitors, team Holy Sword, Maple Tree's limits are tested in an epic showdown. In the end, however, it comes down to Maple and Payne. Though Payne manages to bring Maple down to her last bit of health, the walking fortress still pulls out an ace in the hole with her Atrocity form. Using her latest OP ability, Maple helps dispatch the remaining powerful guild, ensuring a victory for another team (the Flame Emperors) and securing Maple Tree a modest third place. The event is closed, and Maple invites everyone (enemies included) to a celebration.
While the anime has not revealed what is next in store for Maple and friends, we do know that Silver Link has plenty of source material to follow. Though there are some differences between the anime, manga, and original novels, "Bofuri" remains mostly true to its canon throughout all three. Furthermore, all other adaptations of the story are much further along, with the anime's first season concluding at Volume 4 of the light novel's 12 entries (via Kadokawa Books).
While no formal English synopsis of the ensuing events of "Bofuri" exists, fans can be sure to see more of Maple goofball her way to success in NewWorld Online's VR fantasy world. Many cute moments and laughs are to be had once "Bofuri" Season 2 premieres.