Bruce Campbell Has A Hilarious Response To Those Doctor Strange 2 Rumors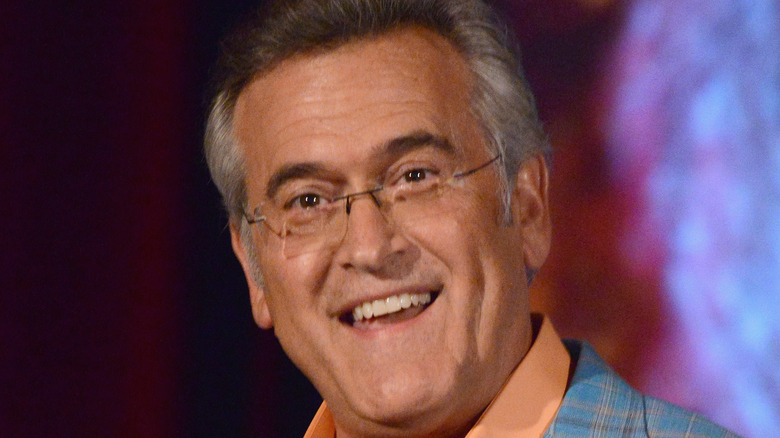 Albert L. Ortega/Getty Images
Bruce Campbell has a long history of joshing with fans — and the media — when they request a straight answer from him. All one has to do is look up one of his appearances on the convention circuit and watch him handle a mean-spirited, embarrassing, or poorly-worded question. These both prove he has a sense of humor about himself and doesn't suffer fools gladly.
Campbell has been something of a question mark for the Marvel Cinematic Universe ever since his partner in filmmaking and Karo Syrup-related crime, Sam Raimi, was announced to be helming "Doctor Strange in the Multiverse of Madness." Campbell has appeared in some capacity in almost all of Raimi's films, including three cameos in his Spider-Man trilogy of films, so it's a natural bet to guess he might end up appearing in the Doctor Strange sequel. In a new interview with Entertainment Weekly, he recently addressed rumors that he's set to do just that. 
Campbell's lips are sealed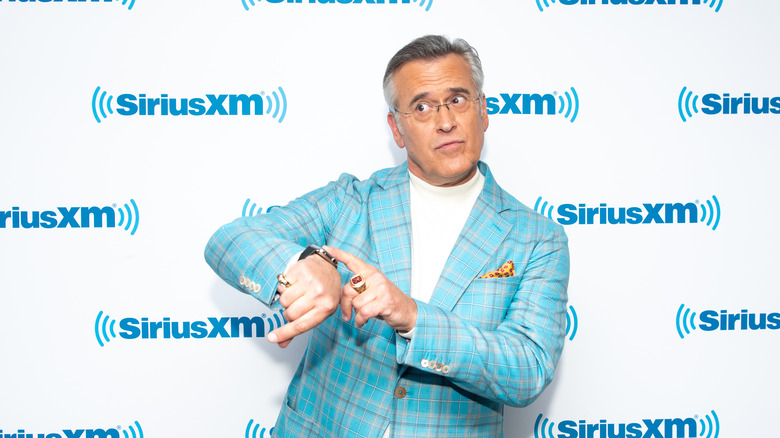 Noam Galai/Getty Images
When questioned about the rumor, Campbell told Entertainment Weekly, "I would say that's a pretty good rumor. I think that won't get me sued. That's a pretty good rumor, yeah."
"If Sam wants a good movie he'll put me in it," he added. But he couldn't confirm the existence of a cameo to EW, mostly because of the way big-studio blockbusters are edited in post-production. 
"You never know [with] these epic movies what's going to stay or go in the course of telling these huge stories, so I don't know," Campbell continued. "That's why I keep it cryptic because (a) I don't want to get sued but (b) I don't want to say, "Yeah, hey, tune in!" and then they go, "Where were you, idiot?" So let's call this an unconfirmed confirmation.
Aside from portraying everyman demon slayer Ash Williams in Raimi's "Evil Dead" trilogy and the sequel series "Ash vs Evil Dead," Campbell played supporting roles or made cameos in several other Raimi movies, including "Crimewave" (as Renaldo the Heel), "Darkman" (Dr. Peyton Westlake wearing a new face), "The Quick and the Dead" ("Wedding Shemp," or a Raimi background extra with no lines), and "Oz the Great and Powerful" (Winkie Guard).