Logan Motion Poster Shows The Evolution Of Wolverine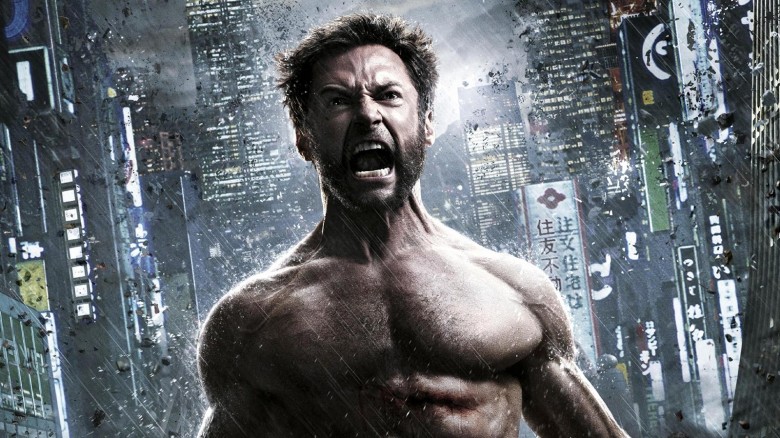 20th Century Fox
Tonight, we bid farewell to Hugh Jackman's Wolverine with the official release of Logan. Much like the teary-eyed fans who will enter movie theaters to soak in the final chapter, Jackman himself appears equal parts excited and sentimental, as he shared an exclusive motion poster that shows Wolverine through the years.
"His time has come," Jackman said on Twitter, tagging Logan distributor 20th Century Fox and the film's official account to join in the bittersweet celebration. More than the momentous statement is the motion poster itself, which shows the how the bone-clawed crusader shifted from the bright-eyed Wolverine in the original X-Men trilogy to the weathered, time-worn Logan he is at present. Take a look at the beautiful transformation, which Jackman also shared on his Instagram, below:The concluding tale in the Wolverine canon (at least with the Aussie actor in the role) also brings to an end Jackman's 17-year-long run as one of most beloved mutants out there. What started at the turn of the century with 2000's X-Men grew into a lengthy stint and a lasting superhero legacy.
Logan, the clincher in Jackman's career as Wolverine, appears to promise more than just a strong narrative on the titular character. Reportedly inspired by 2016's Deadpool, led by another X-Men alum Ryan Reynolds, Logan nabbed an R-rating, more mature elements, and a gritty plot. This brand-new motion poster seems to back those aspects, and plenty of fans are giddy over it. (We are, too.)
Logan begins its midnight screenings tonight, March 2. Before you head out to catch Jackman's Wolverine swan song, check out the actors who almost landed the role.