These Are The Stars In The AHA 'Dinner PlAHAns' Commercial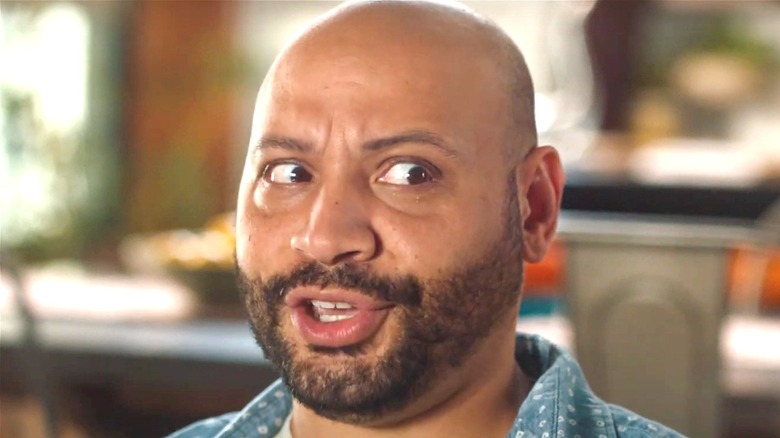 The Coca-Cola Company
Ever since Elle dubbed spiked seltzer the "drink of summer 2019," the drink's non-alcoholic counterpart sparkling water has skyrocketed in popularity. The bubbly, healthier-than-soda alternative has won over consumers, and the hard seltzer market has continued to boom as well. Brands have taken note of the high demand and the supply for increasingly innovative sparkling water options is higher than ever, according to the New York Times.
Breaking into the competitive sparkling water industry, the Coca-Cola Company launched AHA's first ad campaign. The commercial for AHA — Coca-Cola's sparkling water brand that offers a "uniquely delightful, flavor-forward experience" – features two familiar faces engaging in playful banter and embracing the slogan "Can I Get an AHA?" as they go back-and-forth with tongue-twisting food puns like "pAHAsta" and "fAHAjitAHAs."
Ulises Ramírez, a group director for the brand, described the commercial by saying, "With a name that's fun to say and a beverage that's fun to drink, we're leaning into humor with the goal of enlivening our fans' everyday moments" (via the Coca-Cola Company). So, who are the stars of the AHA aAHAdvertisement?
They're both AHActors and comedians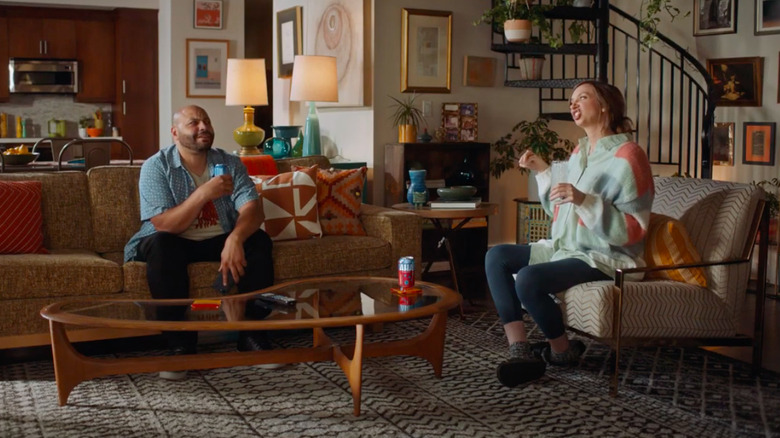 The Coca-Cola Company
It's Lauren Lapkus and Colton Dunn who sip on the AHA sparkling water as they discuss their "dinner plAHAns." Both prolific actors and comedians are excited to be involved with the beverage company. "This AHA campaign was a really fun one," Lapkus said (via the Coca-Cola Company). "I feel like people always say 'this was a fun one,' but it's just the truth this time."
Continuing with the puns, Dunn said, "I was already a fan of AHA before jumping on this campaign, but now I'm a full-on fAHAnAHAtic. Like, for real, it's a prAHAblem. Send AHAlp."
Lapkus is best known for her TV roles on Netflix's "Orange Is the New Black" and HBO's "Crashing" and her turn as Vivian in "Jurassic World." Bringing the advertisement to her Instagram, Lapkus jokingly wrote, "I am being pahaid to tahalk like this. Apahalogies to everyone involved."
Dunn — who wrote, produced, and performed in episodes of "Key and Peele" – is best known for his role in the horror sequel "Hatchet II" and as Garrett on NBC's "Superstore."
The hilarious duo have starred in additional advertisements for AHA, using their comedy backgrounds to embody the brand's spirit.