The Movie Scene That Will Smith Refused To Do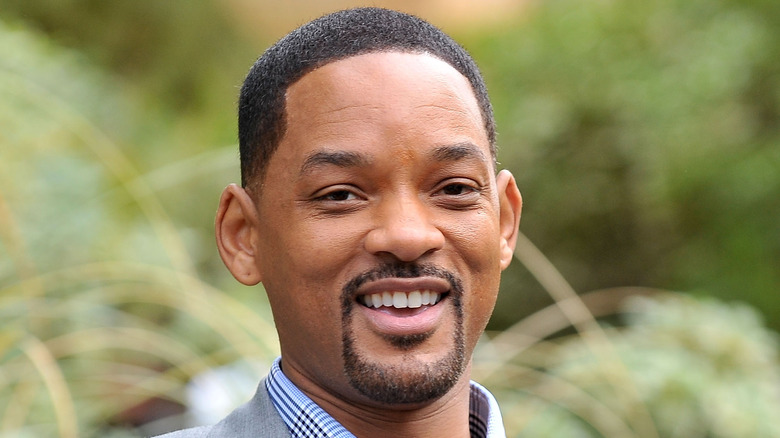 Jerod Harris/Getty Images
For over three decades, Will Smith has been a household name in Hollywood. After shooting to stardom with his leading role in the NBC comedy "The Fresh Prince of Bel-Air," the actor proved himself as a big-screen leading man through memorable roles in films like 1996's "Independence Day" and 1997's "Men In Black." He's the only actor who's starred in eight consecutive movies that brought in over $100 million in the United States (via Fantasy Moguls), and Newsweek once called him the "most powerful actor in Hollywood." With his upcoming roles in films such as "King Richard" and "Bad Boys 4," it's safe to say Smith's star power isn't going anywhere anytime soon.
However, that doesn't mean that the actor hasn't had his share of regrets in Hollywood, or that he hasn't grown and changed as a performer and a man in general. For example, Smith's refusal to film a certain scene in his movie "Six Degrees of Separation" — and his regret over his decision — shows how far he's come over the years.
Smith refused to kiss his male co-star in Six Degrees of Separation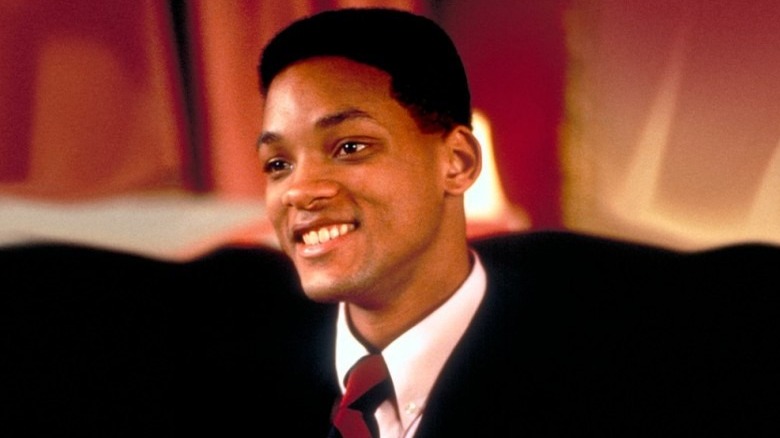 MGM
The 1993 comedy-drama film "Six Degrees of Separation" was Smith's first major film role, per IMDb. It follows the drama that unfolds when a young man named Paul (Smith) shows up at a pair of wealthy art dealers' (Donald Sutherland and Stockard Channing) door covered in blood and claims to be their children's friend. Of course, the real truth about Paul's identity is much more complicated.
During one scene, Smith was supposed to passionately kiss his male co-star Anthony Michael Hall. But when the time came to shoot the moment, he refused. Smith later told The Independent that when he asked legendary actor Denzel Washington for advice about filming the scene, his mentor simply told him, "Don't be kissing no man."
So Smith refused to actually kiss Hall, and director Fred Schepisi was forced to shoot the kiss from behind and use a stand-in. This allowed him to avoid actually kissing a fellow actor, though it resulted in a pretty fake-looking kiss.
The actor has since admitted he made a mistake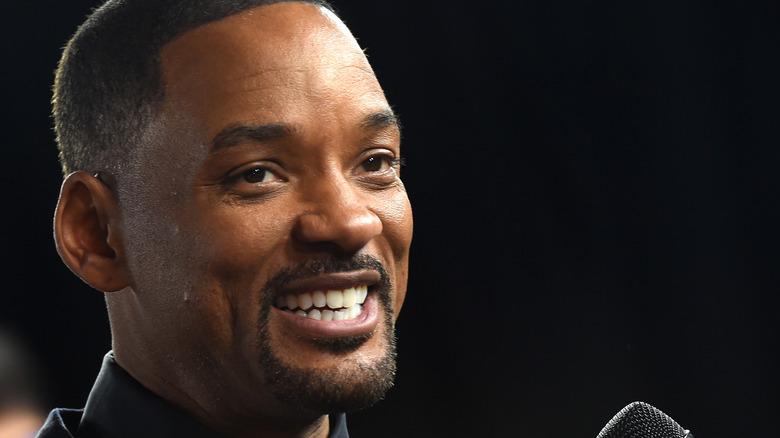 Kevin Winter/Getty Images
While Smith refused to kiss a man at the time for fear of being associated with the LGBTQ+ community, he's since acknowledged that he made a mistake while filming "Six Degrees of Separation." 
"[That decision] was very immature on my part," Smith admitted in a December 1993 interview with Entertainment Weekly. "I was thinking, 'How are my friends in Philly going to think about this?' I wasn't emotionally stable enough to artistically commit to that aspect of the film. In a movie with actors and a director and writer of this caliber, for me to be the one bringing something cheesy to it ... This was a valuable lesson for me. Either you do it or you don't."
In general, the Pinkett-Smith family has become much more open about their support for the LGBTQ+ community. Will and Jada Pinkett Smith's first child, Jaden, has been called a "genderqueer fashion icon," via SCMP, while their daughter Willow is openly bisexual, per Gay Times. While Hollywood still has a long way to go, perceptions of LGBTQ+ representation have luckily moved forward in recent decades.