The Happy Days Theory That Changes Everything On That '70s Show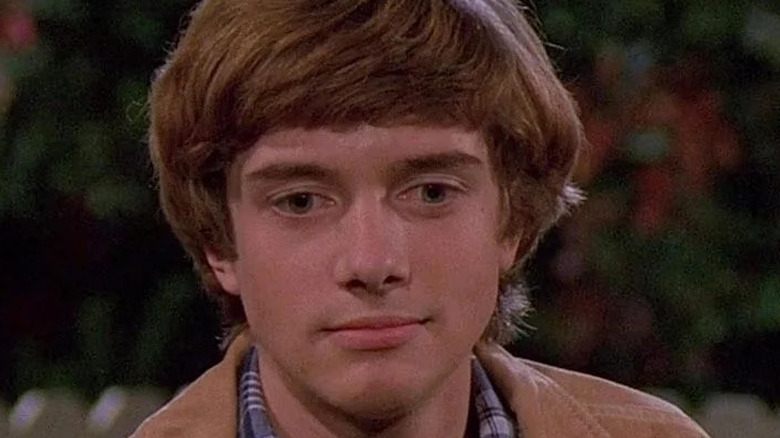 Fox
"Happy Days" was one of the most popular sitcoms of the 1970s. Set in an unnamed suburb of Milwaukee, Wisconsin, the ABC comedy starred Ron Howard, Henry Winkler, Marion Ross, Tom Bosley, Erin Moran, Anson Williams, Donny Most and more. However, it wasn't a '70s show. "Happy Days" was set in the 1950s and it played on the nostalgia of the more innocent era. It had an impressive run on ABC with 11 seasons, from 1974 to 1984, per IMDb.
Fast forward more than 20 years and a true '70s show made its debut—in the late 1990s. "That '70s Show" premiered on Fox in 1998 and ran for eight seasons, ending in 2006. Starring Topher Grace, Mila Kunis, Ashton Kutcher, Laura Prepon, Wilmer Valderrama and more, "That '70s Show" was also set in a Wisconsin suburb as it followed the lives of a group of groovy teens in the fictional town of Point Place during the Me Decade. According to Reddit, there's much more to this similarity. 
Happy Days and That '70s Show may share a universe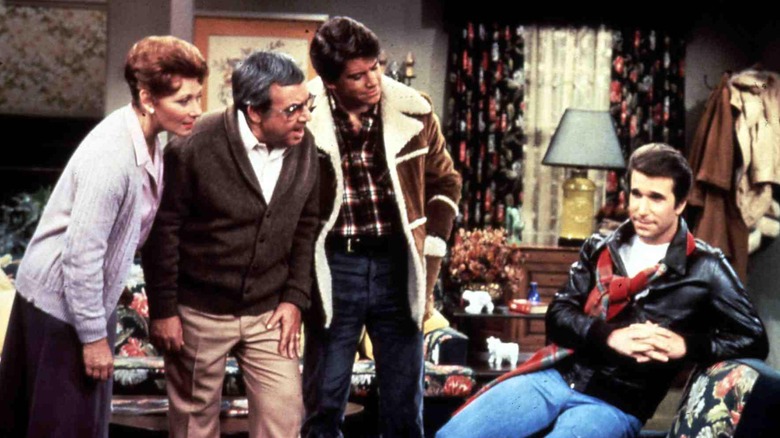 United Archives/Getty Images
In a Reddit thread, a fan noted that "Happy Days" and "That '70 Show" seem to be set within the "same narrative universe." Pointing to "Happy Days" star Al Molinaro's reprisal of his role as Arnold's Drive-In owner Al Delvecchio in the 1994 Weezer music video "Buddy Holly" (in which he introduced the band as "Kenosha, Wisconsin's own Weezer"), the Reddit user posted a fan theory: "Happy Days was a '70s sitcom playing on nostalgia for the '50s set in Kenosha, WI."
It should be noted that Molinaro himself is from Kenosha, per Fox News. Of the city's possible TV tie-ins, u/rchase continued, "And That '70s Show is a remarkably similar '90s sitcom playing on nostalgia for the 70's set in a suburb of Kenosha, WI. Note the 20 year nostalgia gap employed by both shows." The user added that "historically, the late 50's and early 60's were characterized by a slow social shift from the city (in this case Kenosha) out into the suburbs (Point Place)."
Adding to the parallels on the two shows is the fact that "Happy Days" alumni Marion Ross and Tom Bosley both guest starred on "That '70s Show."
Another sitcom featured a 20-year nostalgia gap, but the setting is anyone's guess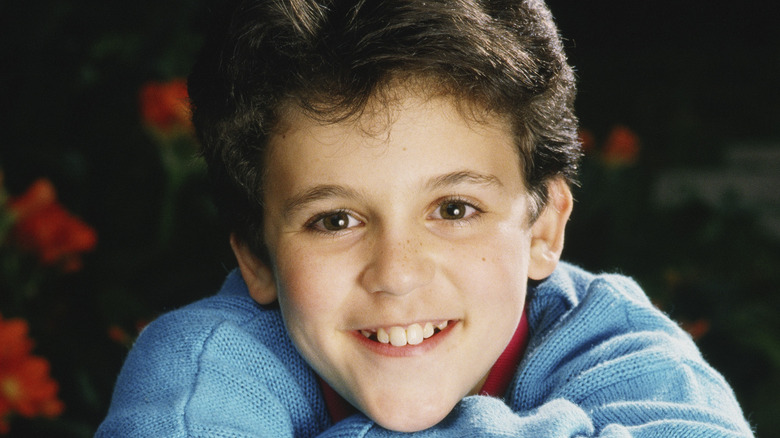 George Rose/Getty Images
Somewhere between "Happy Days" and "That '70s Show" was a 1960s-set coming of age story. The sitcom "The Wonder Years" debuted on ABC in 1988 and followed the life of Kevin Arnold (Fred Savage) for six seasons, per IMDb. "The Wonder Years" definitely had that same small town feel, but there was never a specific location given for Kevin Arnold's hometown, per MentalFloss. Although "Wonder Years" co- creator Neal Marlens originally wanted to set the show in his hometown of Huntington, Long Island, ABC insisted that no city or state was ever mentioned on the show.
So given the secrecy, could this show have been a subtle nod to the Kenosha area as well? Not so fast. While producers wanted to maintain the illusion that "The Wonder Years" was set in Anytown, USA, viewers zoomed in on the California license plates that could be seen on the cars on the show. For now, we'll have to keep imaginary crossovers exclusive to "Happy Days" and "That '70s Show."