Michael Jackson, Mariah Carey, And Shaq All Auditioned For The Original X-Men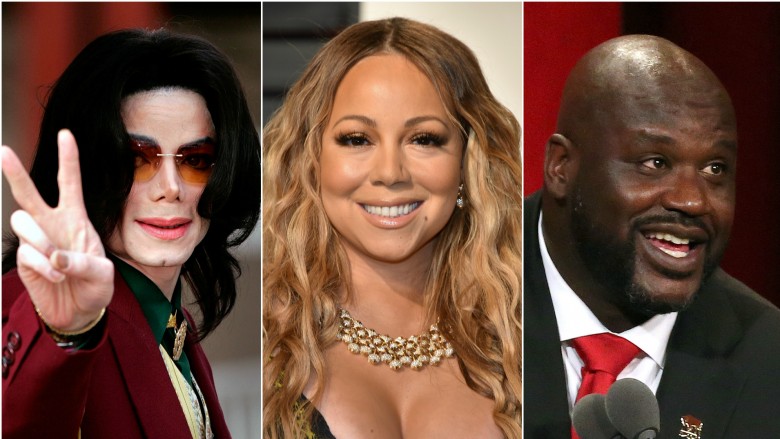 Getty Images
 The X-Men movie universe was almost very, very different. In a recent interview with The Hollywood Reporter, X-Men screenwriter David Hayter discussed the casting process for the original 2000 film, revealing some of the famous actors, musicians, and athletes who came out for a part.
According to Hayter, singer Michael Jackson tried out for the role of Professor X, which eventually went to Patrick Stewart. Previous reports say that Jackson actually tried to purchase Marvel Comics in the 1990s so that he could play a superhero when the studio began to make films, although, according to Stan Lee, he was actually pursing the role of Spider-Man. Hayter revealed that the much less surprising, Stewart-esque Terence Stamp (Star Wars: Episode I- The Phantom Menace, Yes Man) also tried out for Professor X.
Meanwhile, Michael's sister Janet also went out for the film, auditioning for Halle Berry's eventual role of Storm, as did Mariah Carey. Hayter says that Angela Bassett (American Horror Story) was their top choice for Storm, but her salary demands were too high. A similar problem happened with Rachel Leigh Cook, who was up for Anna Paquin's Rogue. Hayter revealed that NBA star Shaq tried out for Bishop, a mutant who never actually made it into the original film because Hayter wasn't familiar with the character. Bishop was eventually played by Omar Sy in 2014's Days of Future Past.
Of course, there was also hefty competition for the role of Wolverine, which launched the career of now mega-star Hugh Jackman. Hayter confirmed that Viggo Mortensen and "Wolverine fanatic" Glenn Danzig both tried out for the role, and, although he really liked Mortensen in the part, it "didn't come together for whatever reason." (Mortensen turned down the role to play Aragorn in Lord of the Rings.) He also confirmed that original concept art for the part was based on Mel Gibson.
Fans of the films will know that Jackman didn't end up winning the role at first. Dougray Scott (Hitman) was cast in the role, but, according to Hayter, a motorcycle accident delayed the completion of filming on his Mission: Impossible II, leading to producers to turn to Jackman instead. "It was a real shame he couldn't do it," said Hayter, who noted that how nice Jackman is was "a bit of a concern."
"Hugh is just a love," he said. "He is so sweet. Bryan, he yelled at Hugh one day and was like, 'You need to be edgier. You need to be meaner, you need to be tougher. You need to go home and get into a fight with your wife. Have a screaming match with your wife!' And Hugh said, 'Bryan, if I went home and got in a fight like that with Deb, I'd come in crying!' We were like, 'Oh no, we're all dead.'"
However, Jackman's portrayal of the role has been widely praised, which Hayter attributes to the "humanity" that he brought to the part. "In the end, there's a core of steel there he brought to it that made it into a full person," he said.
Jackman will play Wolverine one last time in Logan, due out March 3. In the meantime, see all of the actors who almost played Wolverine.