When Will Peter Rabbit 2: The Runaway Be On Netflix?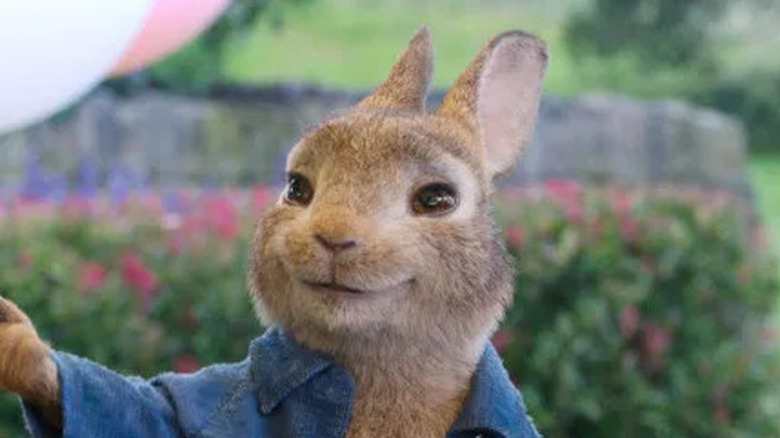 Sony Pictures
The COVID-19 pandemic has affected many a theatrical release, among them "Peter Rabbit 2: The Runaway." The movie was originally scheduled to be released on February 2, 2020 before the pandemic bounced it back to April 3; then August 7; then to January 15 of the next year; then pushed to May 14; then to June 11; then forward to May 14, back to July 2, forward again to June 18, and then forward a final time to June 11, when it was finally released in the U.S.. 
After so many schedule changeups, it's probably not shocking to learn that the "Peter Rabbit 2" earned mediocre box office results. According to Box Office Mojo, it made $10.1 million dollars opening weekend, which only landed it in fourth place at the domestic box office. So far, the movie's pulled in $127,116,482 worldwide. It's perhaps unsurprising that fans of the franchise and parents concerned about the health of their unvaccinated children might be waiting for the movie to drop on Netflix. After an April deal between Sony and the streaming giant (via Variety), "Peter Rabbit 2" is bound to be on Netflix sooner or later. But when? Here's what we know so far.
You'll have to keep an eye out for those rascally rabbits for a bit longer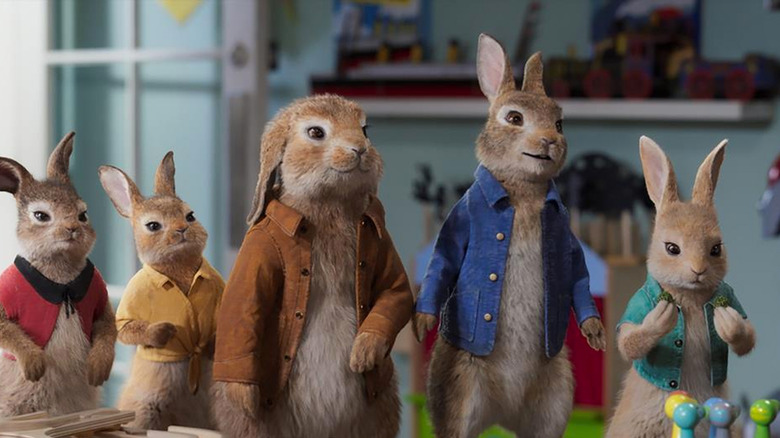 Sony Pictures
According to The Decider, fans of the movie and parents hoping to give their kids something entertaining to watch will have to wait awhile for "Peter Rabbit 2: Runaway Rabbit" to appear on Netflix. As of June 17, and while the family film will definitely appear on the streaming service thanks to the Sony/Netflix deal, plans to include the film on the service have not yet been finalized, according to a representative from Sony. That means its Netflix release date is currently unknown and might only occur after it finishes its domestic run at the box office.
Parents or other people interested in the mischievous rabbit's antics will have to visit their local theaters to see "Peter Rabbit 2: Runaway Rabbit" if they want to see it any time soon. If you have patient kids, or you're willing to wait yourself, then it's only a matter of time before you get to see some more bouncing bunny action.