Who Is The Star In The Audi 'Let It Go' Commercial?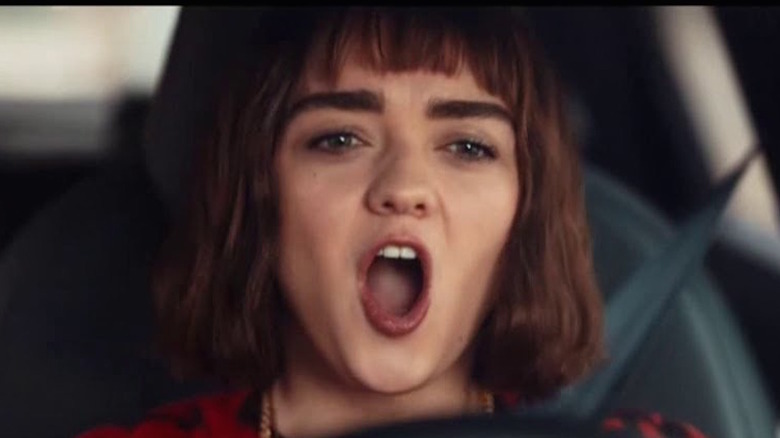 Audi
"Let It Go" stormed the airwaves in 2013, and the public collectively sighed in relief once the "Frozen" earworm finally lost its grip. However, gone is rarely forgotten. The Oscar-and-Grammy-winning Disney song has continually popped up over the years, appearing in a major way during the 2020 Super Bowl.
While the NFL's annual championship game is a huge night for football fans, it's also exciting for casual viewers because of the innovative commercials. Given the massive viewership and competition, Super Bowl commercials have always come with a steep price tag for advertisers, so they generally use the opportunity to show off their newest, shiniest stuff. A 2021 analysis looked the historical costs of these commercials, estimating that a 30-second spot in 2020 cost $5,600,000 (via USA Today).
With a 60-second slot and the license to use one of Disney's most popular tracks, Audi went all-out for their "Let It Go" commercial to promote their e-tron Sportback model. A familiar face drives the car and belts out the song as she helps the brand promote sustainable transportation.
So, who stars in the Audi Super Bowl commercial?
Winter is coming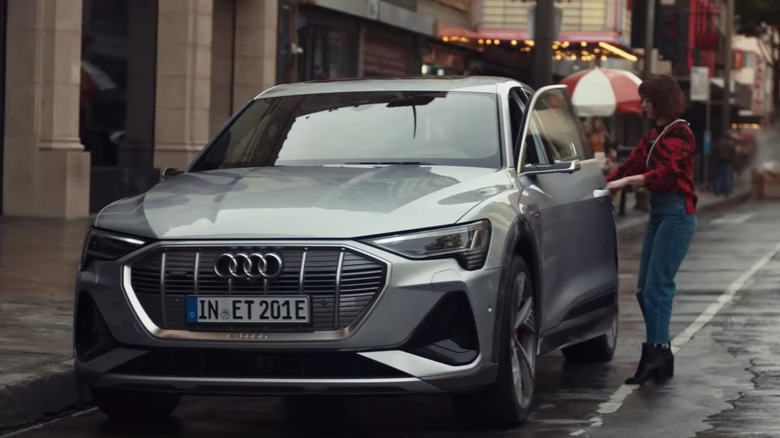 Audi
In an unlikely royal crossover, Arya Stark meets Queen Elsa in Audi's "Let It Go" commercial. Actress Maisie Williams, who portrays Stark on HBO's "Game of Thrones," partnered with Audi to promote its e-tron Sportback. "Creating a sustainable, livable future for generations to come is the world's most important challenge," said Williams. "I'm proud to share Audi's vision for sustainable mobility in this global brand campaign."
An advocate for fighting against climate change (according to WorldWildlife.org), Williams stars in the commercial to push consumers to let go of old ways and embrace sustainable options for a better future. Behind the wheel, she takes a literal and metaphorical journey away from excess and indifference toward a cleaner path. Other drivers join her, singing along in various emotional states.
While her rendition of "Let It Go," recorded at the legendary Abbey Road Studios, isn't quite the same as the theatrical original, it's just as likely to be stuck in the heads of anyone who overhears the commercial.