Fox Casts Another Mutant In Marvel Pilot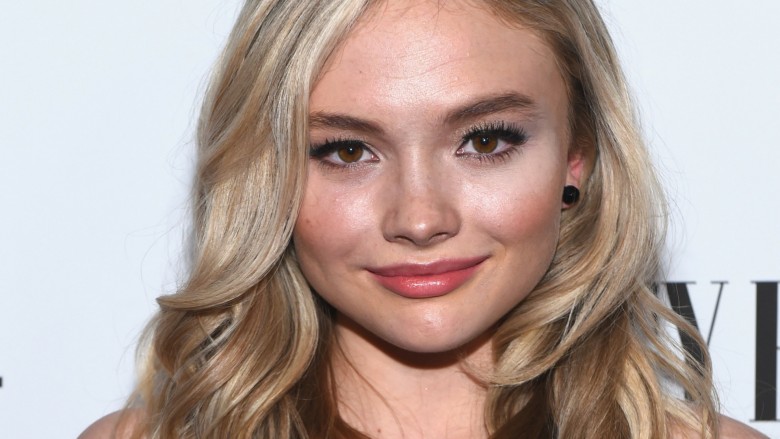 Another DC star is moving into the Marvel universe for Fox's upcoming mutant pilot.
Variety reports that Natalie Alyn Lind, who is best known for playing Silver St. Cloud on the network's Gotham, will join Matt Nix's untitled action-adventure pilot as a series regular. Lind will play the daughter of True Blood's Stephen Moyer, who signed on earlier this week as Reed, an ambitious attorney who is forced to flee with his family from a hostile government after realizing that his children have mutant powers.
Lind, who is also known for playing Dana Caldwell on The Goldbergs, will join as Lauren, Reed's smart, pretty, popular, and organized daughter. Variety describes Lauren as "the model of a perfect kid," who is already ahead on her college applications– likely making her someone who will not take well to having her life uprooted due to previously unknown powers.
Blair Redford (Satisfaction) was the first to join the cast as Sam, "the strong-headed Native American leader" of an underground network of mutants that the family turns to. Jamie Chung (Gotham, Once Upon a Time) will play Clarice Fong (aka Blink), the teleporting mutant briefly played by Fan Bingbing in X-Men: Days of Future Past.
The series received a put-pilot order in July. Nix, best known for creating Burn Notice, wrote the pilot and will executive produce the project alongside Bryan Singer, who directed X-Men, X2, X-Men: Days of Future Past, and X-Men: Apocalypse. Singer will also direct the pilot of what Nix calls a "heavily serialized" 10 to 13 episode drama.
The series doesn't have a premiere date yet, but, hopefully when it does hit the air, it fares better than some of these other superhero shows that never took off.