Who Could Ray Liotta Play In The Many Saints Of Newark?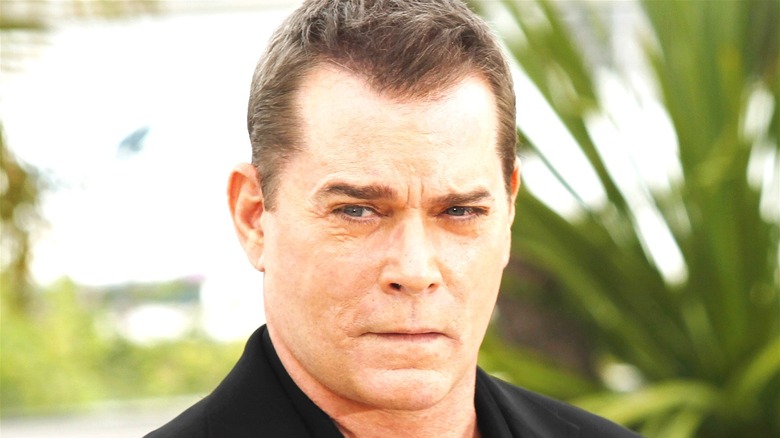 Shutterstock
Though it's still months away from being released, "The Sopranos" prequel film, "The Many Saints of Newark," has already caused a stir on the internet, spawning a plethora of reactions and analyses. The story centers around a young Tony Soprano (Michael Gandolfini) growing up in 1960s and 1970s New Jersey and his transformation from high school slacker to a member of the DiMeo crime family. In addition to Tony's appearance in the film, the trailer revealed that audiences will see younger incarnations of some of their favorite characters from the series, including Paulie "Walnuts" Gualtieri (Billy Magnussen), Silvio Dante (John Magaro), Junior Soprano (Corey Stoll), and Tony's mother Livia Soprano (Vera Farmiga).
But the trailer also showed that there will be new characters introduced, ones we never got to see in the series. One of these characters includes the frequently mentioned, but never seen, Richard "Dickie" Moltisanti (Alessandro Nivola), who is not only Tony's uncle but his mentor in the world of crime. Actors Leslie Odom Jr. and Jon Bernthal will also be playing characters who are new faces to the "Sopranos" universe.
But one character remains a complete mystery to fans. Ray Liotta, whose most famous film, "GoodFellas," shares many connections with "The Sopranos," appears in the film's trailer giving cryptic advice to Dickie Moltisanti. Liotta can be seen at one point laughing and then saying in another scene to Dickie: "As far as your nephew goes, stay out of his life."
So who exactly could Liotta be playing in the film?
Ray Liotta plays Christopher Moltisanti's grandfather in The Many Saints of Newark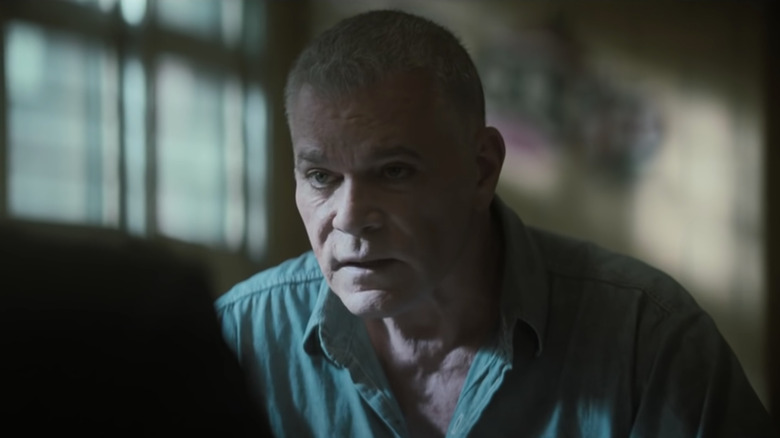 Warner Bros. Pictures
If you glance at the IMDb page for "The Many Saints of Newark," Liotta's character name has yet to be listed. But thanks to Michael Imperioli, the actor who nabbed an Emmy award for playing Dickie Moltisanti's son, Christopher Moltisanti, we know that Liotta is playing Christopher's grandfather.
On Episode 64 of his "Sopranos" recap podcast, "Talking Sopranos," Imperioli and co-host (fellow "Sopranos" actor Steve Schirripa) revealed that Liotta is playing "Hollywood" Dick Moltisanti. While listing the cast, Imperioli said "Ray Liotta plays Christopher's grandfather, 'Hollywood' Dick Moltisanti."
But who is "Hollywood" Dick Moltisanti? Not much is known about the character. Fans of the show have heard often about his son, Dickie, who was adored by Tony. In the episode of "The Sopranos" titled "Stage 5," Tony says of Christopher: "His dad Dickie was like my me to him...a friend. A f***ing guy you can look up to and the hope is you can pass that s*** down, the respect and the love." 'Hollywood' Dick Moltisanti is never mentioned in the series, but the film will surely expand on the character's story.
Liotta was originally going to be cast in The Sopranos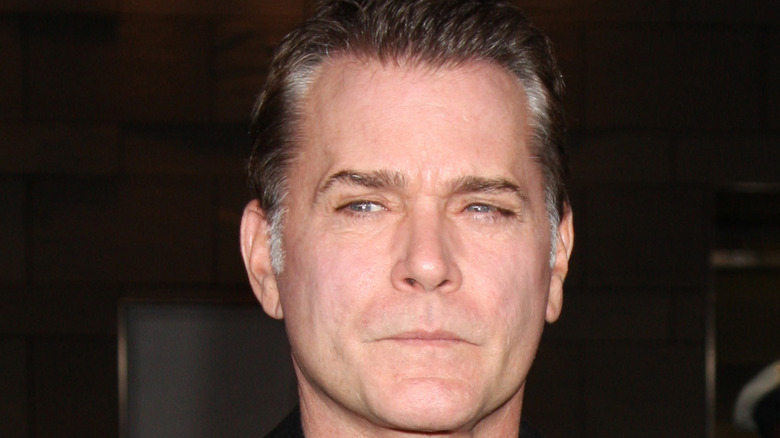 Shutterstock
Some fans may not know that Liotta was almost cast on the "The Sopranos" twice. In addition to starring in "GoodFellas," a film that had a tremendous influence on both the casting and tone for the HBO series (via Screen Rant), Liotta admitted in 2001 that he was offered the role of Tony Soprano before it ultimately went to James Gandolfini. He told NBC that he turned down the role because "It was for a two-year commitment and I didn't really want to give up that time now,″ Liotta said, via the Associated Press. He added, though, that he would "love to do a guest spot on there, do a couple of episodes. Having done `GoodFellas,′ it's definitely a genre I'm familiar with.″
Liotta was later offered the part of Ralph Cifaretto on Season 3 of the show. "I also talked with Ray Liotta about the part that was ultimately played by Joe Pantoliano, Ralphie," "Sopranos" creator David Chase said in an interview with GQ. Liotta was starring in films at the time and did not end up getting the role. Chase added that "The challenge was to make a good mob series without stumbling over the [GoodFellas] cast at every turn.. because they were all so good, and they were all around," as noted by CheatSheet.
While Liotta never did end up landing a role on the HBO series, he's now finally gotten the chance to work alongside Chase and help add to the "Sopranos" legacy.