This Star Wants A Snyder Cut Of Her Cult Classic Film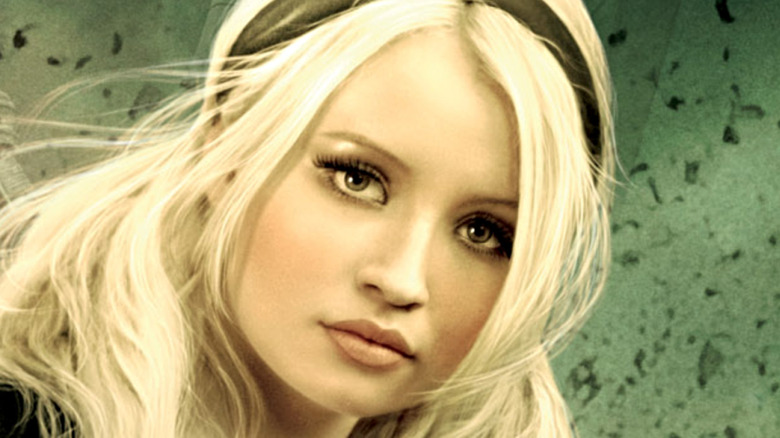 Warner Bros. Pictures
Zack Snyder is well known for his action-packed, over-the-top films. His most recent success — his own, original cut of "Justice League" — was a wildly successful departure from the 2017 version of the film. It received a 71% approval rating from critics and a nearly perfect score from over 25,000 audience ratings on Rotten Tomatoes. But most people may not be aware of the fact that 10 years ago, he directed and co-wrote a criminally underrated cult classic called "Sucker Punch." If you haven't seen the film yet, you don't know what you're missing.
"Sucker Punch" is a semi-fantastical adventure (with an amazing soundtrack to boot) about five young women desperately trying to escape the barbaric insane asylum to which they have all been committed. It stars Emily Browning, Vanessa Hudgens, Abbie Cornish, Jena Malone, and Jamie Chung. The movie cuts between what's happening in reality and what the girls are fantasizing about in their minds Spaceman-Spiff-style as they plot, distract, manipulate, and steal their way out of their prison. Unfortunately, important characters are sacrificed along the way — but in the end, the bad guys get what's coming to them.
The fact that audiences got "sucker-punched" with an unexpectedly bittersweet, less-than-happy ending may be part of the reason critics underestimated and lobbed harsh criticism at the film. Some accused the movie of having no plot or being sexually exploitative, but those critics might have been too distracted by the pretty girls in short skirts to pay close enough attention to the actual story. Whatever the reason this overlooked gem of a film got the bad ratings it did, one of its fans — who was also a member of the ensemble cast — thinks it deserves its own Zack Snyder reboot.
Amber wants another chance to dance through Zack Snyder's Sucker Punch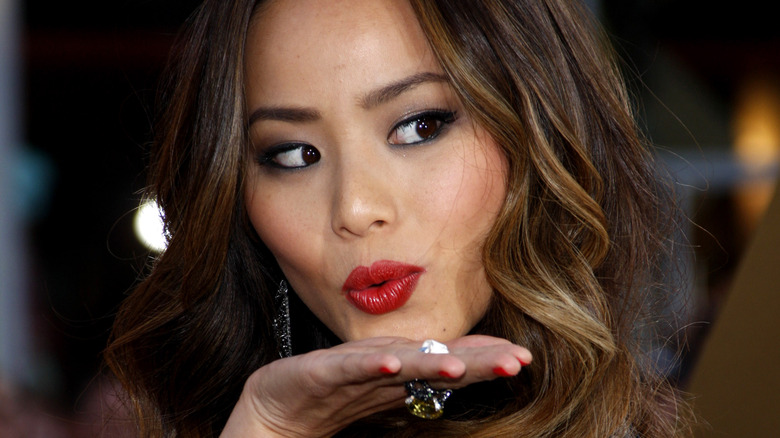 Shutterstock
Jamie Chung, who plays Amber in "Sucker Punch," told The Hollywood Reporter recently that the movie should be brought back for another run — which is serendipitous timing, considering that this year is the 10th anniversary of "Sucker Punch" debuting in theaters. Also in the interview is the revelation that "Sucker Punch" is one of Snyder's biggest regrets, mostly because of how much editing he had to do in order to make it a PG-13 "commercially viable" film for his overlords at Warner Bros. But he has shown interest in revisiting the director's cut of the film — a cut which, sadly, has never seen the light of day. And after the success of his version of "Justice League," who could blame him?
Chung has been in the entertainment industry since 2003 but has most recently seen the biggest success of her career after starring as an emotionally conflicted kumiho in HBO Max's wildly successful "Lovecraft Country." Although she was just "the pilot" and didn't have as many action scenes as her fellow stars in "Sucker Punch," she stated in the Hollywood Reporter interview that each scene in a potential Snyder cut of "Sucker Punch" would "be extended by ten minutes...it was so fun." Indeed, it would be a ton of fun to see Snyder's ambitions come to life so that fans can get the R-rated experience that he had originally envisioned. But only time will tell if Snyder's wishes will ever come true.