Rosaline - What We Know So Far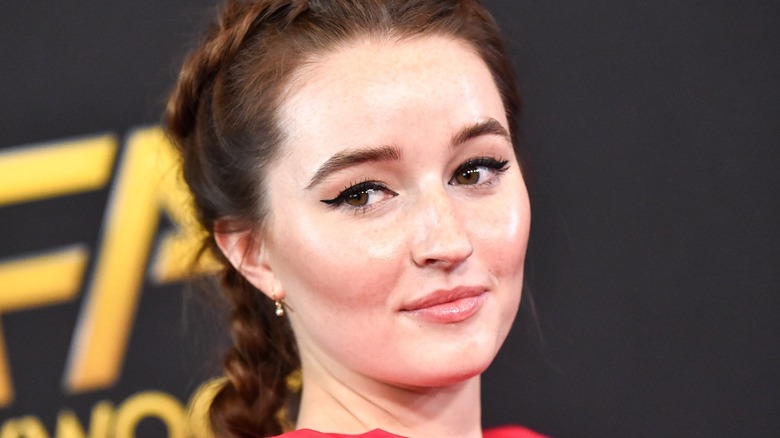 Shutterstock
A familiar William Shakespeare tale is getting a major revamp thanks to the newly announced "Rosaline." Per Deadline, "Rosaline" has locked in two actresses in key leading roles as the project begins to take shape. The film, described by Deadline as a "comedic and revisionist" take on Shakespeare's "Romeo and Juliet," has migrated over to 20th Century Studios after originally being set up at MGM. Karen Maine, a co-writer on 2014's "Obvious Child" and director of the 2019 teen comedy "Yes, God, Yes," has been tapped to helm "Rosaline." Maine will be directing from a script penned by "500 Days of Summer" screenwriting team Scott Neustadter and Michael H. Weber. Neustadter and Weber have based their script on author Rebecca Serle's 2012 YA romance "When You Were Mine," which puts a little-seen "Romeo and Juliet" character at the center of her own tangled love story.
Here's what we know so far about "Rosaline," including which two young stars will be at the center of the story.
What is the Rosaline release date?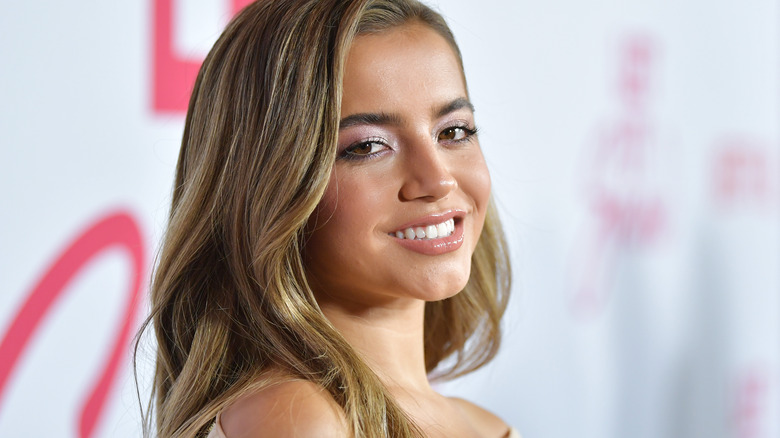 Amy Sussman/Getty Images
20th Century Studios has yet to set a release date for "Rosaline," but will probably do so before the end of 2021. The top-tier studio is known to lock in dates for live-action releases well in advance of said movie's premiere, so we shouldn't be surprised if we hear about a date even before filming begins. 
Speaking of, knowing when "Rosaline" is set to start filming would help us better determine when the feature film will arrive in theaters. No filming dates have been set, but it's possible filming could begin in late 2021 or early 2022. For now, the best guess for a release date for "Rosaline" is late 2022 or 2023. However, this could change depending on filming and post-production schedules, and if 20th Century Studios plans to time the release for a particular, high-traffic moviegoing season like the Christmas holiday season at the end of the year.
Who is in the cast of Rosaline?
Shutterstock
"Rosaline" has locked in two incredible young stars as its leads: Kaitlyn Dever and Isabela Merced. According to Deadline, Dever ("Booksmart," "Last Man Standing") will play the titular Rosaline. In Shakespeare's play, Rosaline is practically non-existent: all we know of her is said in a few lines of dialogue spoken by her former lover, Romeo Montague. Dever will have the opportunity to flesh out the character of Romeo's famous ex, as it has been reimagined for this modern and unconventional love story. Meanwhile, Merced ("Dora and the Lost City of Gold," "Instant Family") will play a similarly reimagined and updated version of Shakespeare's Juliet Capulet. The Juliet in "Rosaline" is the new romantic interest who catches Romeo's eye, seemingly checking off all the boxes for Romeo that Rosaline never could, which only makes her jealous of her new romantic rival.
The rest of the "Rosaline" supporting cast roles have yet to be filled. Who will play Romeo? Which actors will get the honor of playing Romeo and Juliet's parents? And, will any actors be added to play new characters in this updated "Romeo and Juliet" tale? Hopefully, we'll learn more on the "Rosaline" casting front in the coming months.
What is the plot of Rosaline?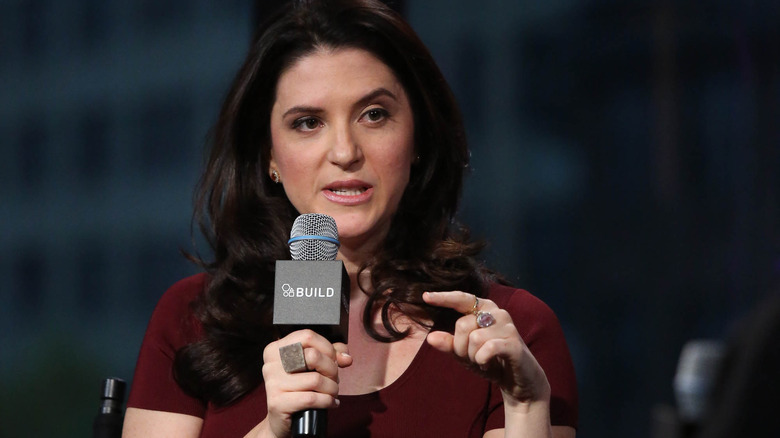 Rob Kim/Getty Images
Generally speaking, "Rosaline" draws on the characters and relationship dynamics introduced in Shakespeare's "Romeo and Juliet" that have gone on to be foundational to storytelling over the centuries. More specifically, "Rosaline" will be based on Rebecca Serle's "When You Were Mine," a modern take on "Romeo and Juliet" as seen through the eyes of Rosaline, a character who is barely in the 16th century play. 
Per the official site for the Simon & Schuster book, the basic plot of Serle's 2012 novel is this: "Rosaline knows that she and Rob are destined to be together. Rose has been waiting for years for Rob to kiss her—and when he finally does, it's perfect. But then Juliet moves back to town. Juliet, who used to be Rose's best friend. Juliet, who now inexplicably hates her. Juliet, who is gorgeous, vindictive, and a little bit wild...and who has set her sights on Rob. [...] When rumors start swirling about Juliet's instability, her neediness, and her threats of suicide, Rose starts to fear not only for Rob's heart, but also for his life. Because Shakespeare may have gotten the story wrong, but we all still know how it ends."
Deadline's report on the new movie teases the possibility of this all-too-familiar story not ending the way you think it will end, which only intrigues us more. That's why we'll be tracking this project as it develops so we can stay properly updated.