Who Is The Star In The 2021 Audi E-Tron GT Commercial?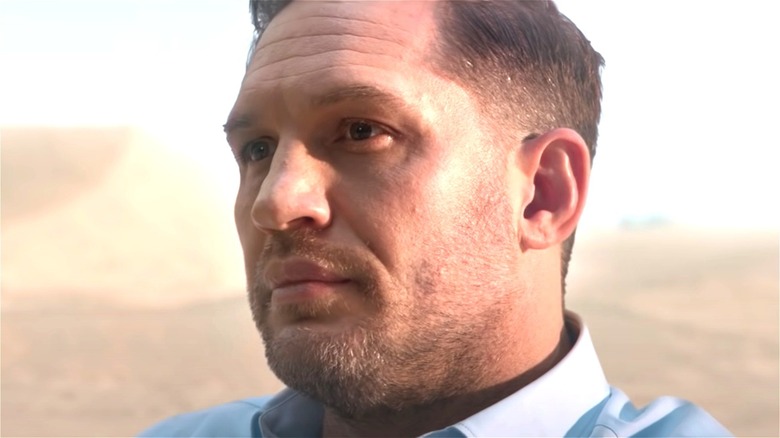 Audi
The emergence of electric cars as an increasingly viable consumer option is arguably one of the most important trends in the history of the automotive industry. And, in addition to the technological advancement that has made such cars more efficient and affordable, one major factor that has buoyed their recent rise is a significant amount of goodwill on the part of the public. Millions of drivers — both American and international — understand that the transition to cleaner power models is an imperative of our era, and they want to be able to help with the paradigm shift.
But, to be sure, it doesn't hurt that so many popular celebrities have thrown their support behind the cause of cleaner transportation, from Will Ferrell pulling for GM electric cars in a Super Bowl ad to George Clooney being the first-ever buyer of the early electric model known as the Tango 600. In fact, in May of this year, Audi introduced the public to the e-tron GT — an expensive show car, but one that's likely to help lead the charge in the popularization of electric-powered driving as an aspirational choice — by enlisting help from one of the most persuasive spokespeople any brand could want.
Tom Hardy's iconic voice lends credibility to the Audi e-tron GT's features
David M. Benett/Getty Images for Audi
The star in the Audi e-tron GT ad is English actor Tom Hardy, who is one of the most versatile and dedicated performers of his generation. From early roles in challenging arthouse films like "Bronson" to acclaim and awards attention in "Locke" and "The Revenant" to mainstream superstardom in blockbusters like "Mad Max: Fury Road," Hardy has become one of contemporary cinema's most recognizable faces, whether you're a casual movie buff or an inveterate cinephile.
One particular quality of Hardy's work that has made him notorious is his unique voice, and the impressive control he exerts over it. There's nary a role in Hardy's career in which he hasn't drastically repurposed his peculiar timbre and growling speech patterns to fit the particular needs of each character. Fans will remember his bold take on the muffled voice of Bane in "The Dark Knight Rises," his counter-intuitive accent work in "Lawless" and "Capone," and his full commitment to the absurdity of the title character in "Venom," all of which drew enormous attention from critics and casual viewers (via The Hollywood Reporter).
Despite how the frequent accusations that his voice is "hard to understand" might paint him as an odd choice to narrate a commercial, he is, in fact, a perfect fit for the e-tron GT ad. Few actors could sound so compelling touting the car's creation as "something truly progressive," or pointing out to viewers that "we've never needed progress so much."