Here's Who Quentin Tarantino Would Cast As The Bride's Daughter In Kill Bill Vol. 3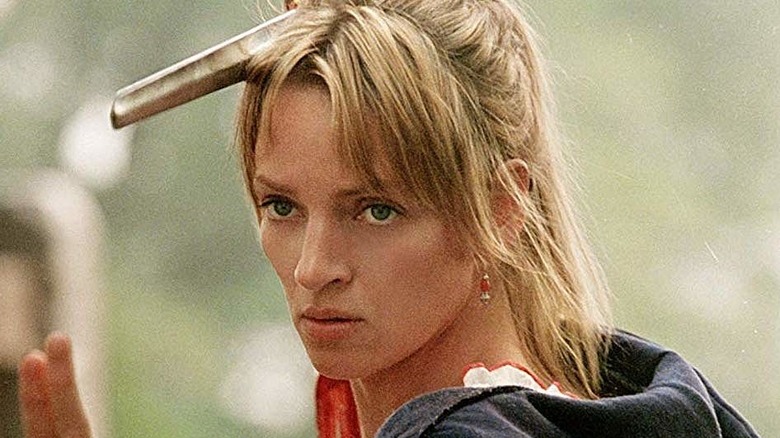 Miramax Films
Quentin Tarantino has been one of the most iconic auteur directors since his first film "Reservoir Dogs" released into theaters in 1992. Since then, he's had hit after hit with "Pulp Fiction," "Jackie Brown," "Inglourious Basterds," "Django Unchained," "The Hateful Eight," and, most recently, "Once Upon a Time... In Hollywood." After three decades of directing, Tarantino announced he's getting out of the moviemaking business.
But before Quentin Tarantino rides off into the proverbial sunset, he plans to make at least one more movie as a kind of personal epilogue. Naturally, people are curious what kind of final film Tarantino will make.
Considering the potency and profitability of human nostalgia, there are people out there who wouldn't say no to Tarantino returning to one of his most popular films. To wit, if there can be a "Bill and Ted 3: Face the Music," then why couldn't there be a "Kill Bill Vol. 3?" The now-classic film duology centers on Beatrix Kiddo aka The Bride (Uma Thurman), a retired assassin who awakens from a coma and decides to get revenge on everyone who put her in that coma and took her daughter from her.
Tarantino himself spoke about the possibility of a third chapter to the "Kill Bill" story nearly two decades later and he even went so far as to cast a significant lead character: The Bride's daughter.
Why cast a fictional daughter when you can cast the real thing?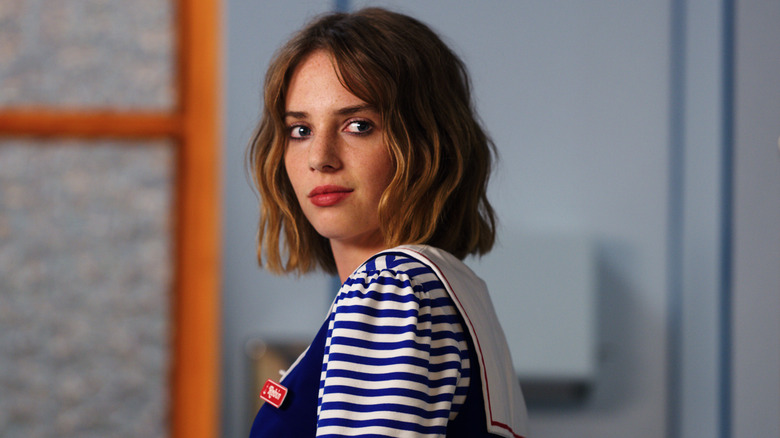 Netflix
At the end of "Kill Bill Vol. 2" Beatrix Kiddo successfully kills the titular Bill (David Carradine), discovers her child B.B. is still alive, and together they skip town to start a new life. And while that's likely to be the ending now and forever of that particular story, Quentin Tarantino still hashed out what could be in a potential Kill Bill 3, while he was a guest on The Joe Rogan podcast.
"I think it's just revisiting the characters 20 years later and just imagining the Bride and her daughter, B.B., having 20 years of peace, and then that peace is shattered," said Tarantino of the hypothetical set up for a third "Kill Bill."
Who would Tarantino cast as a 20-years-later B.B.? Why, none other than Uma Thurman's real-life daughter Maya Hawke. "And now the Bride and B.B. are on the run and just the idea of being able to cast Uma and cast her daughter Maya in the thing would be @#$%ing exciting," Tarantino concluded.
What sort of trouble might Beatrix and B.B. face? Tarantino reminds us all that there are still enemies of The Bride out there. "Elle Driver is still out there, Sophie Fatale got her arm cut off, but she's still out there," he recounts. "They all got Bill's money. Actually, Gogo had a twin sister Shiaki, and so her twin sister could show up."
Tarantino still plans on retiring after his next film, but whether or not a "Kill Bill 3" ever finds fruition, it's still fun to hear the story's director and co-creator talk about where that story could go next.