Made For Love Season 2 - What We Know So Far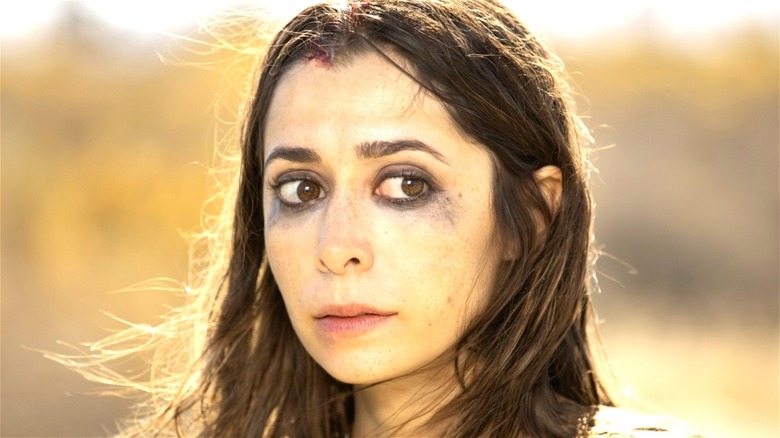 HBO Max
A big concept being explored in television and film right now is how technology of the near future could completely change reality and people. Whether it's a comedy drama like Amazon's "Upload," straight-up horror like 2020's "The Invisible Man," or anything and everything in between, the entertainment industry is spending a lot of time in science fiction looking at the unlimited scenarios of how technology could completely change our world, for better or worse.
In HBO Max's 2021 series "Made for Love," which premiered on April 1, 2021, the story is about getting free from technology's control, as the main character does whatever she can to get a microchip out of her head. The show stars Cristin Milioti as Hazel Green-Gogol, a woman in a seemingly happy and perfect marriage with tech billionaire Byron Gogol, played by Billy Magnussen. When Hazel discovers that her whole marriage has been dictated by a chip Byron planted in her head to surveil her and read her emotions, essentially controlling all aspects of her life, she wants out. Of course, it's not that easy, as even when she escapes their home, Byron has the chip to keep them forever connected — at least for now.
"Made for Love" did really well with both audiences and critics, earning a 94% on Rotten Tomatoes, so it was no surprise when HBO Max renewed the series for a second season (via TVLine). For fans who can't wait to see more of Hazel's story, here is everything we know so far about "Made for Love" Season 2.
When is Made for Love Season 2 coming out?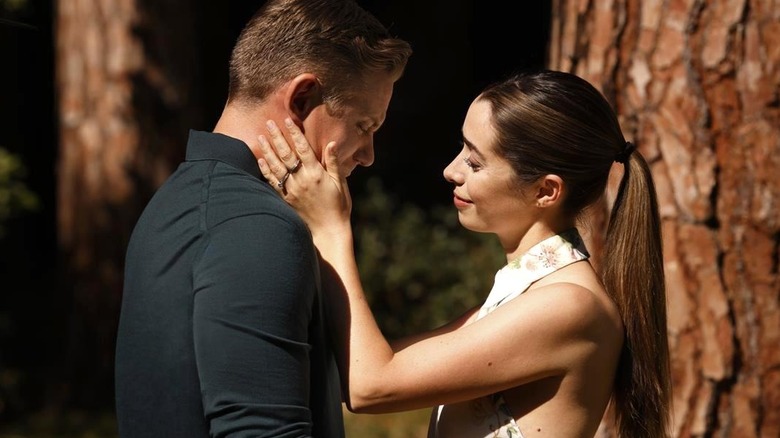 HBO Max
Considering the show only got renewed in June 2021, the release date is hard to pin down. Looking at "The Flight Attendant" as an example, another major drama that premiered on HBO Max within the last year, the first season came out on November 26, 2020, and the show earned a Season 2 renewal in December 2020 (Deadline). Now midway through 2021, "The Flight Attendant" appears to be on track for an early 2022 Season 2 release date (TVLine). From the Season 2 announcement to the Season 2 release, it will be about 14 to 16 months, possibly a little longer.
For "Made for Love," going by this schedule would mean a Season 2 release date of late 2022. But there are a few key differences between "The Flight Attendant" and "Made for Love" that could affect the timeline, the biggest of which being that "Made for Love" requires a lot of post-production work to create the many impossible visuals that play a large part in Hazel's story. Depending on how much time post-production takes, the second season of "Made for Love" might not arrive until early 2023. Still, there's no way to tell for sure, so fans should keep their fingers crossed for a late 2022 release date.
Who will be in Made for Love Season 2?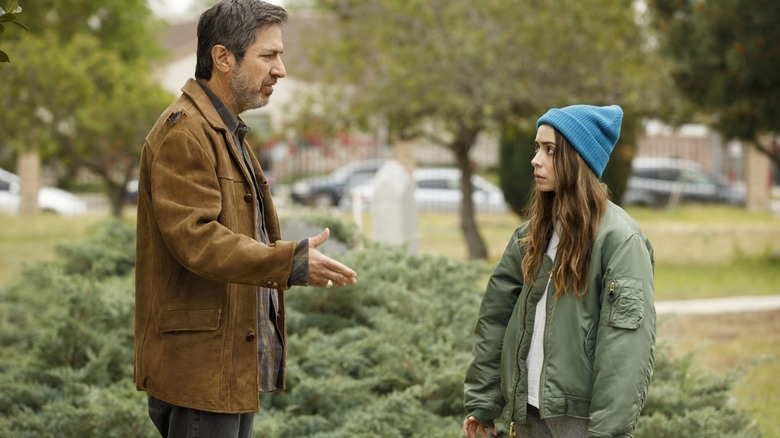 HBO Max
Playing the two main characters, Milioti and Magnussen will definitely be returning as Hazel and Byron. Rounding out the main trio is Ray Romano as Herbert Green, Hazel's dad who was quite absent from her childhood. After Hazel escapes "the Hub," as Byron's home is called, she has no one to turn to except for Herbert. A widower, he is seen as the town weirdo due to his relationship with his sex doll, Diane.
Other key characters that will likely be returning are Herringbone (Dan Bakkedahl) and Fiffany (Noma Dumezweni), two members of Byron's staff who slowly start to lose their faith in the man's methods and motives, as well as Judiff (Kym Whitley), a nun who used to date Herbert who will likely play a very important role in the second season. There's also Liver (Augusto Aguilera), a man who works at the local bar her father goes to, whose good looks and charm endear Hazel to him despite his major smell issue.
What will happen in Made for Love Season 2?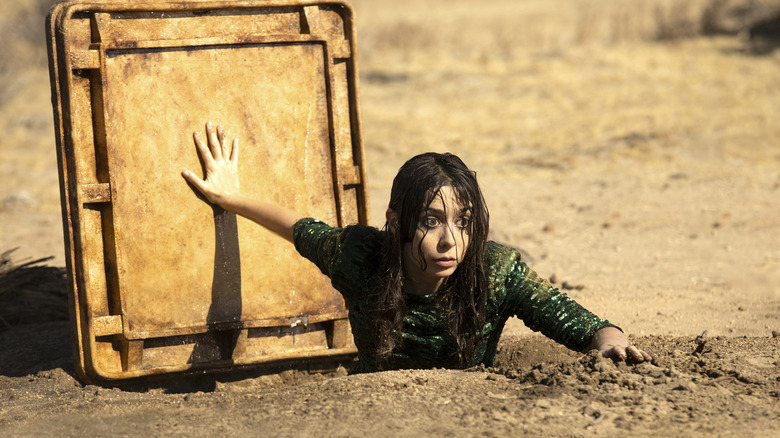 HBO Max
At the end of "Made for Love" Season 1, it looks like Hazel might finally be getting the divorce that she so desperately wants. Byron offers everything he can think of to win her back, even dropping the bombshell that Herb's dying from cancer and offering the best treatment and care possible. While it seems like Hazel denies Byron's offer and walks away, a final twist reveals that Hazel actually takes the deal, drugging her father and moving him into the Hub without him realizing.
Going into Season 2, Hazel has the divorce, but she's just as trapped as before. The microchip is still in her head, and now her father is directly involved with Byron's various machinations. Will Hazel be able to manipulate Byron, beating him at his own games, and escape again? It's unclear. She might need some more help from Judiff on the outside, who just so happens to have some audio files that would greatly incriminate Byron. Fans of "Made for Love" will have to tune in when Season 2 comes out to see what happens to Hazel and Herbert at the Hub.