New Lucasfilm Trademark Hints At Possible Star Wars Mobile Game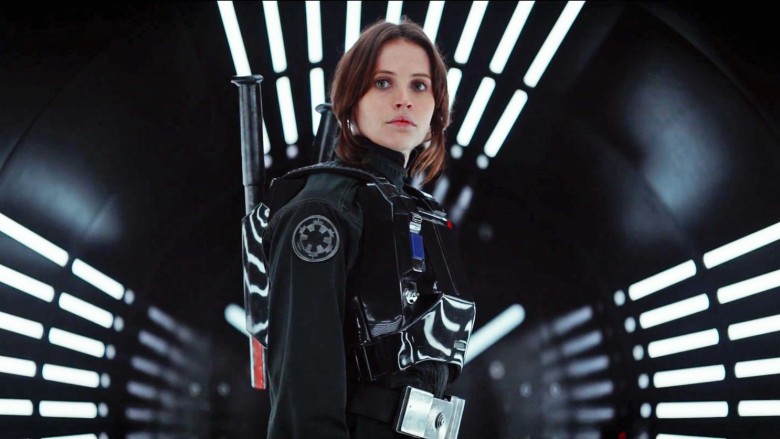 It's no secret that Star Wars has been kicked into galactic overdrive in the recent past, rolling out two new films in the last two years, not to mention the slew of awesome merchandising products. And it appears there's much more to come than anyone had originally anticipated, as a new Lucasfilm trademark indicates that another Star Wars property is under way.
First reported by The Star Wars Post, the trademark was registered by the entertainment conglomerate earlier last week, on February 23, under the name "Star Wars: Rivals." The title is both unknown and unused thus far in the franchise's wide-reaching collection of properties, but the details of the trademark's two separate registration entries reveal that "Rivals" is likely an upcoming Star Wars mobile game.
While the first entry is for "education and entertainment services," the second is more complex; it is allegedly an "exact duplicate of the trademark for the most recent Star Wars mobile game release, Star Wars: Force Arena." Comicbook.com followed up on the original registration findings to provide a full summary:
"IC 009. US 021 023 026 036 038. G & S: Apparatus for recording, transmission or reproduction of sound or images; audio books; audio recordings; audio and visual recordings; video game software; computer programs and software; downloadable electronic publications; downloadable game software; downloadable mobile applications; consumer electronics and accessories therefor; eyeglasses and sunglasses and accessories therefor; binoculars; decorative magnets; graduated rulers; microphones; helmets; flotation vests; protective face masks not for medical purposes; snorkels; swimming goggles; swim masks."
Whatever this mysterious new trademark ends up producing (mobile game or otherwise), something tells us Star Wars enthusiasts will receive it with open arms, as they have done with previous properties. Fans the world 'round have all but fallen in love with Rogue One: A Star Wars Story's leads Jyn Erso (Felicity Jones) and Cassian Andor (Diego Luna), and Episode VII's Rey has spurred a laundry list of fan theories surrounding her origins. We're fairly certain "Star Wars: Rivals" may have a similar effect.
While we wait for more details, read up on some other little-known finds with some obscure Star Wars facts.