Kevin Feige Confirms Fans' Suspicions About The Beast In The Shang-Chi Trailer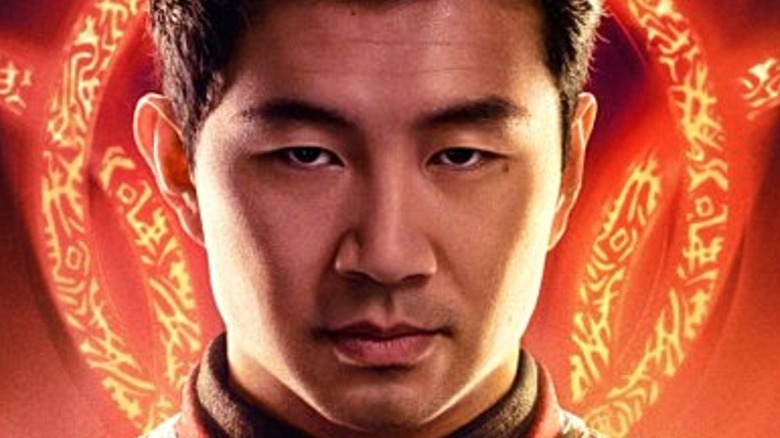 Marvel Studios/Disney
"Shang-Chi and the Legend of Ten Rings" brings martial arts comic book hero Shang-Chi (played by Simu Liu) in the Marvel Cinematic Universe with a bang, and everything fans have seen about the movie makes it seem like one of the wildest rides the MCU has offered so far. The latest "Shang-Chi" trailer shows that there's still room for the pedal to get closer to the metal, because apart from all the cool, new elements the wild martial arts epic is set to introduce, it also appears to feature some surprisingly familiar elements.
Perceptive viewers have noticed that the new "Shang-Chi" trailer teases the return of a classic MCU villain — namely, one you haven't seen in over a decade. The revelation has basically sent fans into a meltdown, especially because this monstrous baddie appears to be fighting none other than Wong (Benedict Wong), the sorcerer who usually associates with Doctor Strange (Benedict Cumberbatch). 
Now, Marvel Studios President Kevin Feige has gotten in on the action, and taken the time to confirm fans' suspicions about the beast in the "Shang-Chi" trailer. Here's what he had to say.
Shang-Chi features a fight between the Abomination and Wong
The beast fans think is fighting Wong is none other than the Abomination, whom you last saw in 2008's "The Incredible Hulk." The monstrous character is the gamma-irradiated, superpowered form of mercenary Emil Blonsky (Tim Roth), who spends the movie trying to upgrade himself into a worthy adversary to the Hulk (played by Edward Norton in the movie). Abomination suffers a sound defeat at the end of the movie, and that was that ... up until now. 
In an interview with Rotten Tomatoes, Kevin Feige addressed the Abomination theory, and confirmed it to the highest degree. "Some fans said, 'This looks like a character they hadn't seen in many years named the Abomination, fighting a character that looks like Wong," Feige said. "And I can say that the reason it looks like that is because that is Abomination fighting Wong."
The revelation about the Abomination's involvement is no doubt awesome news for the fans, because it shows that the people holding the reins of the MCU haven't forgotten that they're sitting on a cool-looking villain who's powerful enough to go toe-to-toe with a certain green Avenger. For his part, Feige is fully on board with pulling aces like this from his sleeve, and said that it's great to be able to pull stunts like this. "[It's] a fun thing to have a character that we haven't had on screen in over a decade show up again in the MCU," he said. "And to see fans on that little tag of the trailer recognize that and embrace that is great fun."
It's probably safe to say that the fan base agrees with Feige's sentiment.