Where Is Dolores Vasquez From Netflix's Murder By The Coast Now?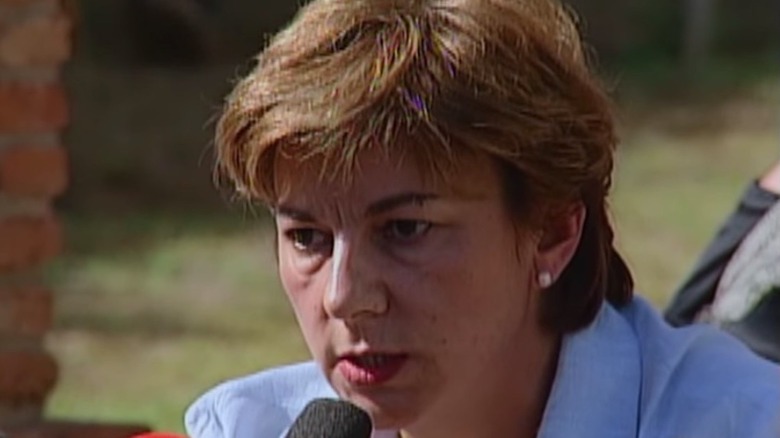 Netflix
The recent true crime documentary from Netflix, "Murder by the Coast," has been swiftly pulling in viewers since its premiere on June 23, 2021, and is currently sitting in the streaming service's "Top 10" list for movies.
"Murder by the Coast," the Spanish-language documentary directed by Tània Balló, centers on the death of 19-year-old Rocío Wanninkhof, who was murdered in Costa del Sol, Spain in 1999. The teen went missing after leaving home to walk to her boyfriend's house and was found dead about a month later, within 20 miles of her home. Right away, the prime suspect became Dolores "Loli" Vázquez, despite her having an alibi for the night of Wanninkhof's disappearance and there being no apparent evidence for her involvement in the crime. Vázquez was the former partner of Wanninkhof's mother, Alicia Hornos, and Vázquez and her partner's daughter even reportedly had a good relationship.
In the end, the lack of evidence against Vázquez turned out to be telling — Vázquez did not kill Wanninkhof. After a second murder similar to Wanninkhof's death, another suspect, Tony Alexander King, was convicted of both murders, thus exonerating Vázquez for Wanninkhof's murder. A prison sentence for something you're not guilty of is something unfathomable to most people — so what happened to Vázquez after she lived through it?
Vázquez lives a private life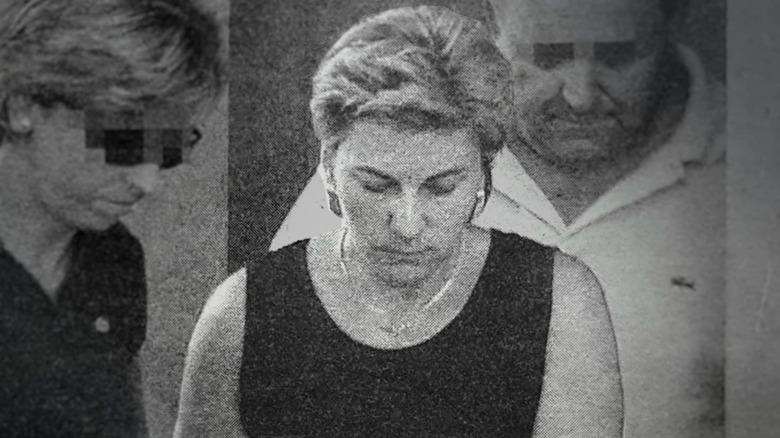 Netflix
As the documentary lays out, after an arrest and through her trial, a narrative was crafted against Vázquez that she was jealous of her ex moving on. The case against her claimed she took out her anger on Wanninkhof, wanting her ex to suffer. The film also delves into the way the media attention on the case — and how they presented Vázquez as manipulative and angry, amongst other things — ultimately swayed the case against her. Vázquez was convicted in 2001 and given a 16-year sentence. She served 17 months before she was released after the murder of 17-year-old Sonia Carabantes, and the subsequent trial of Tony Alexander King revealed her innocence.
Distractify reports that after she was released, Vázquez wanted financial compensation for being failed by the justice system and unfairly serving time for a crime she didn't commit. However, an agreement wasn't reached and Vázquez has yet to receive any sort of compensation, nor even an apology for the wrongdoings against her and her character.
TheCinemaholic reports that Vázquez now lives in the United Kingdom and works for a transportation company, but that's about where the extent of information we have on Vázquez's current life ends. 
After an incredibly public trial for a crime she did not commit and an unjust, likely traumatizing prison sentence, it's no surprise that Vázquez is now keeping to herself.