Vin Diesel Has An Exciting Update About Riddick 4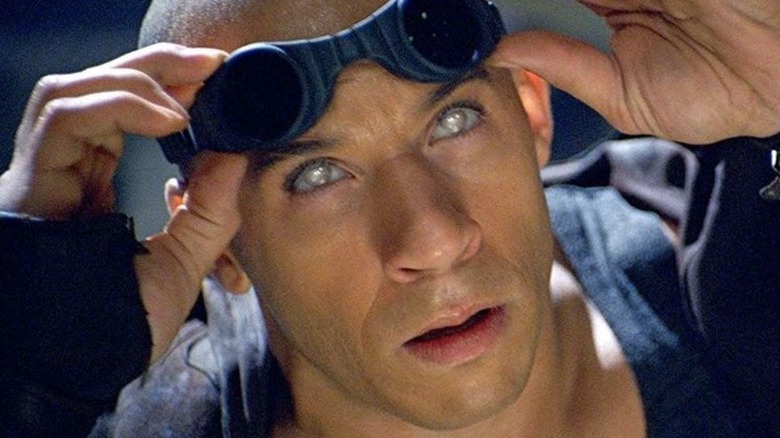 Universal Pictures
Before Vin Diesel was the "Fast and Furious" franchise's Dominic Toretto, the MCU's Groot, or the "XXX" movies' Xander Cage, he was Richard B. Riddick of "The Chronicles of Riddick." Riddick is particularly near and dear to Diesel's heart, evidenced by the fact that he's played him three times, in movies that have never been zeitgeist-capturing hits: 2000's "Pitch Black," 2004's "The Chronicles of Riddick," and 2013's "Riddick." This series of sci-fi-action films are cult classics — especially the first one. "Pitch Black" is an independent production that proved a modest budget doesn't necessarily prevent an inventive filmmaker from building an immersive world.
The "Riddick" movies follow the adventures of the titular character, who is an antihero, former mercenary, and wanted criminal. Naturally, he's the one who has to step up and save the day. Riddick had his human eyes replaced with pale, glowing orbs that allow him to see in the dark, but leave him vulnerable to sunlight. At the end of 2013's "Riddick," Riddick escapes from his enemies and a dying planet, flying off in a spaceship toward parts unknown.
His next adventure has been long in the works. But Diesel recently gave fans an exciting update on the status of the fourth "Riddick" movie, which is reportedly titled "Riddick 4: Furya." Diesel has been trying to make it happen for years, and now, he says it's close — it's just a matter of waiting for the right moment.
Riddick's return is in the works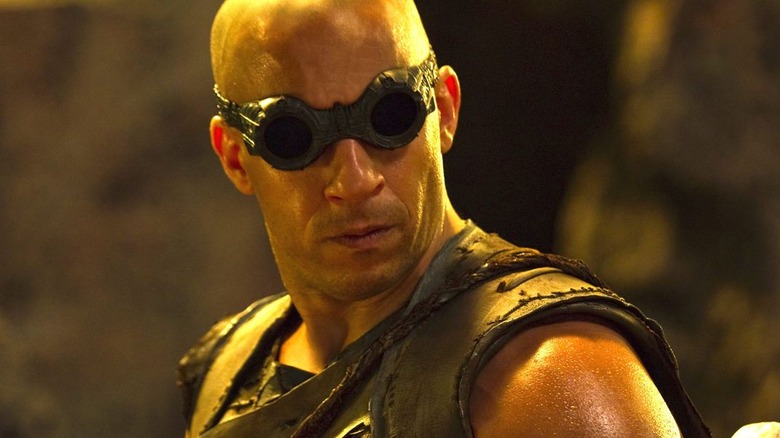 Universal Pictures
In an interview promoting the new "Fast and Furious" movie "F9," Diesel told GamesRadar+ that the script for "Riddick 4: Furya" is written. "[Director] David Twohy, he wrote a great script," Diesel said. "It's just a matter of timing when we get that opportunity to shoot that. But I believe we're shooting that in Australia. And it would be the fourth chapter in that series, which would be awesome."
Diesel also talked about a potential new "Riddick" video game, a sequel to 2004's "The Chronicles of Riddck: Escape from Butcher Bay." "We did have great success with 'Escape From Butcher Bay.' It feels like an eternity ago now. But, I imagine that we would take advantage of the gaming space and add an extra chapter, but definitely, the [movie's] script is already written. So it's safe to say that we are moving towards filming the fourth chapter of 'Riddick.'"
It sounds like once the schedule comes together, "Riddick 4: Furya" is good to go. When that will be is anyone's guess, but hopefully it happens before Diesel gets too busy with the next "Fast and Furious" movie. Diesel produced the second and third "Riddick" movies, and is likely a producer on this one as well. It's been a long time since a "Riddick" movie came out, but then again, there was a long gap between the last two films in the franchise as well. "Riddick" fans are in, no matter how long it takes.