Horror Franchises Trying To Return From The Dead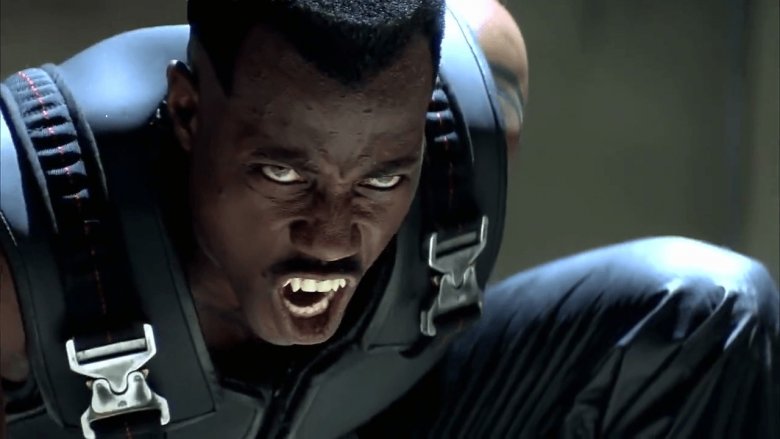 Horror movies are in a great place right now, but even in the midst of our current boom of original tales advancing the genre — like A Quiet Place, Hereditary, or Get Out — Hollywood has yet to give up on the allure of rebooting old stories and continuing the legacy of classic horror franchises. It's both a good and bad thing, depending on how you look at it.
Audiences will always flock to the theaters for a good collection of jump scares mixed with intriguing plot points. That said, there's something enduring about rekindling the flame of some tried and true monster stories. All one has to do is look at the countless times monsters like Dracula and Frankenstein have shown up on the big screen to really nail home the idea that not all sequels, remakes, or reboots are bad. After all, once the things that go bump in the night crawl their way into the pop culture ethos, the worst move one might make is to say goodbye to these monsters forever. That said, here are nine creepy classics trying to crawl their way back to the screen.
Hellboy (2019)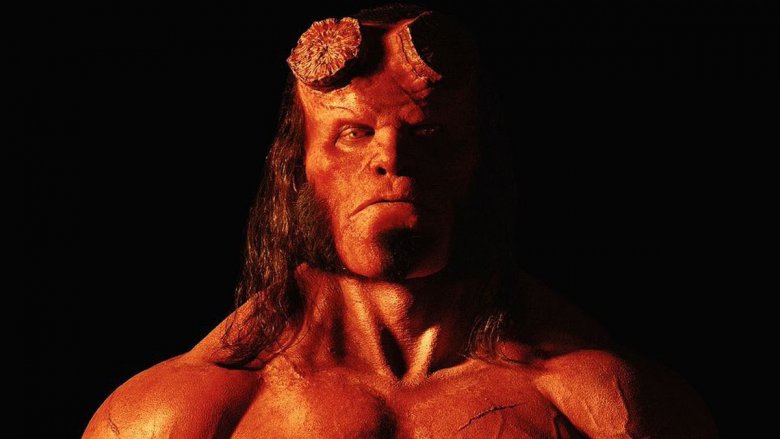 It's been a while since fans were treated to a Hellboy movie. 2008's Hellboy II: The Golden Army was a benchmark for the franchise, finding Guillermo del Toro penning the script and directing. Not only did Ron Perlman (Sons of Anarchy, Pacific Rim) return as Big Red himself, the story delved deeper into the mythology.
Del Toro and Perlman have both moved on, but a new installment is on its way, with David Harbour (Stranger Things, Newsroom) stepping into the giant-fisted, cigar-smoking demon's shoes. "I think Hellboy has a certain psycho dynamic, where occasionally he has to prove that he's the lion, has to roar, and I think he struggles with his own masculinity," he told the Happy Sad Confused podcast. "But I don't think he needs that as much as maybe those other movies. I have a bit of a different take on his capability or his slickness. I sort of think that for me he's a little less skilled at constructing that persona."
Ian McShane (Deadwood, American Gods), Daniel Dae Kim (Lost, Hawaii Five-0), and Milla Jovovich (The Fifth Element, Resident Evil) join Harbour in the new film. With Neil Marshall (The Descent, Lost in Space) helming the project, and a script written by none other than Hellboy creator Mike Mignola, fans are sure to be in for a real treat when Hellboy: Rise of the Blood Queen arrives on January 11, 2019.
Blade (TBA)
Wesley Snipes has been championing another Blade movie for a few years now, and for good reason: The three films of the franchise (Blade, Blade II, and Blade Trinity) not only ignited the popularity of the comics the character was based on, they melded the action-packed comic book genre with horror vampire lore. Blade is still easily Snipes' most recognizable role, so it isn't hard to understand why the actor has continued to keep the proverbial flame burning for a possible fourth installment.  
When the third Blade film hit theaters in 2004, lackluster reviews and box office revenue seemingly killed the franchise. After the short-lived TV series, which replaced Snipes with rapper Sticky Fingaz in the starring role, the vampire hybrid hero seemingly disappeared from the screen for good. But talks of a fourth film have been sparked since the rights to the character were won back by Marvel Studios in 2011. While no official details have been revealed by the studio regarding Blade's return to the big screen, there have been significant rumblings. 
Over the last few years, there have been stories circling about a possible Netflix TV series and spinoff film centered on Fallon Grey, Blade's daughter. Most notable is the bombshell Underworld's Kate Beckinsale dropped at 2016's New York Comic-Con. When asked about the possibility her character would ever meet Blade in a crossover, Indiewire reports her reply got fans talking: "No. We had that idea. No. They're busy. They're doing something with Blade." Whatever Marvel has up their sleeves, something tells us it's going to be epic.
The Crow (TBA)
Since the theatrical release of 1994's The Crow, which found Brandon Lee giving his final performance as the undead rock star hero Eric Draven, three sequels have followed: The Crow: City of Angels, The Crow: Salvation, and The Crow: Wicked Prayer. Each release found a new actor taking on the title role, with Edward Furlong's performance driving the final nail into the franchise's proverbial coffin in 2005.
In 2015, a remake of the Alex Proyas-directed classic was gearing up for production — with Jason Momoa (Game of Thrones, Justice League) attached to star and Corin Hardy on as director. Then, as THR reports, Relativity Media ( the studio originally set to produce) went bankrupt — yet another setback for a long-gestating project that had already seen actors like Mark Wahlberg, Bradley Cooper, James McAvoy, Luke Evans, and Jack Huston set to step into the lead role.
Hardy and Momoa reportedly saw the project as a faithful adaptation of James O'Barr's original 1989 comic book and forged ahead with production planned for 2018, Variety and a release date targeted for October 11, 2019 — but in May of 2018, the project was dealt yet another blow when the director and star both exited due to rumored "creative and financial differences" with the producers. It remains to be seen what'll happen with The Crow next, but if time has taught us anything, it's that we'll eventually hear about this revival moving forward again.
The Vampire Chronicles (TBA)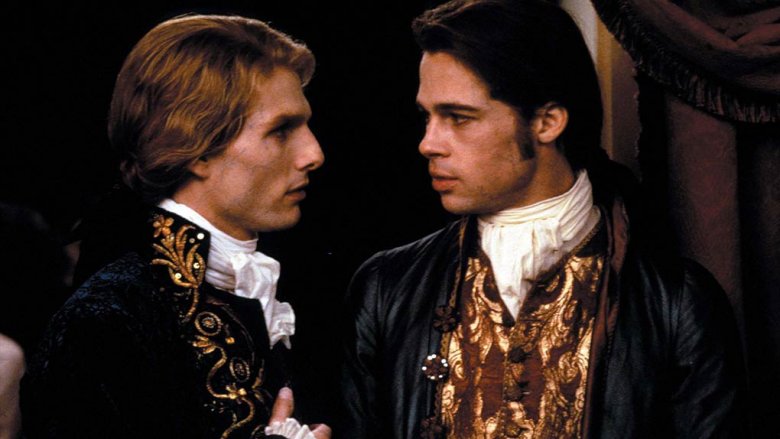 Anne Rice fans were dealt a surprise in November of 2016, when the author took to Facebook to announce she was once again in control of The Vampire Chronicles. This came on the heels of Universal Pictures' decision to scrap their plans for a Vampire Lestat movie. It's been more than 15 years since Queen of the Damned hit the big screen and, with Rice once again in control of her gothic horror franchise, hopes were high that Lestat, Louis, Marius, and the rest would come to life onscreen again soon. 
With the rights to her elaborate story universe back in her hands, it wasn't long before the news hit that Rice and her son Christopher were developing a TV series based on the 12 books. According to Deadline, the project was optioned by Paramount Television and Anonymous Content, with Christopher set to "pen the series and serve as executive producer alongside Anne Rice."
No network has yet picked up the series, but the hype behind the project picked up steam in January of 2018 when Variety reported Bryan Fuller (Hannibal, American Gods) had teamed up with Anne Rice to mold the project for television audiences. With The Vampire Diaries off the air and The Originals on its way out, there's definitely room for The Vampire Chronicles on the small screen. 
The Fly (TBA)
In 2009, MovieWeb reported that David Cronenberg — the mastermind behind 1986's gruesome Jeff Goldblum-led remake of The Fly — was returning to helm another Fly movie. Unfortunately, that project never moved forward. But eight years later, Deadline delivered an update that polarized genre fans: J.D. Dillard, the director behind Sundance darling Sleight, had begun talks to helm and co-write another remake of the horror classic. 
Rumors regarding a remake of the story, which follows a scientist who mutates into a giant fly while exploring the science of human teleportation, have been floating around Hollywood for a while. Cronenberg's 1986 body-horror take on 1958's black and white B-movie is easily one of the director's best.
Slashfilm caught up with Dillard at 2017's Sundance Film Festival and, by the sound of things, their focus is on character: "I think if you look at a lot of remakes," Dillard explains, "and the ones that may have not been as successful as others, I think often times the wrong pieces are remade. Having this conversation about bigger projects and IP, we really want to make sure we are following a beating heart first and foremost." It'll be hard to top Cronenberg's classic — which won an Academy Award for makeup effects — but Dillard and writing partner Alex Theurer are up to the task.
The Blair Witch Project (TBA)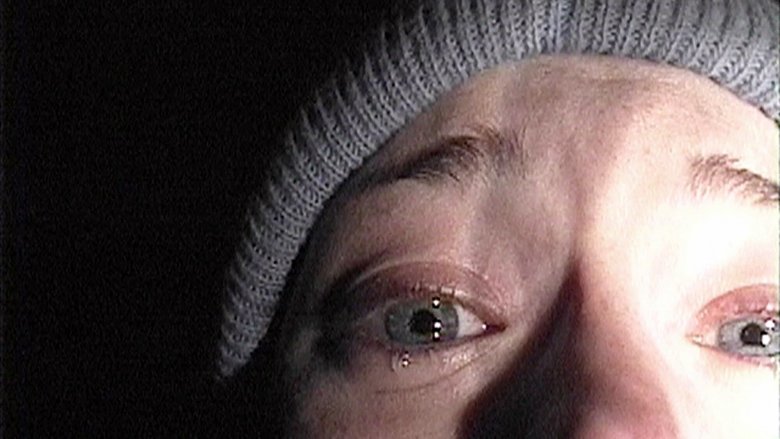 For flailing horror franchises, television has been fertile ground for a second coming. We've seen the medium prove its worth for the likes of Bates Motel, Hannibal and The Exorcist. Lionsgate has now turned their attention to the small screen, with plans to develop The Blair Witch Project into a TV series.
According to Deadline, this Blair Witch project is just one of many under Lionsgate's new digital arm, Studio L. No further details have been released regarding who may be developing the series, what its cast would look like, or the story the show would explore, but Eduardo Sánchez — one half of the writing/directing duo that brought the landmark indie classic to life in 1999 — discussed the series on the Diminishing Returns podcast in October 2017. Not much was divulged, but his inclination to bring in a handful of genre directors to helm each episode sounds reminiscent of what Bryan Fuller did with Hannibal over the course of its three-season run at NBC.
One look at the lackluster success of the sequels — 2000's Book of Shadows: Blair Witch 2 and 2016's Blair Witch — and it's easy to feel trepidation for the project. Can a found-footage horror TV show even work? 2013's The River tried and failed, with ABC canceling the series mid-season. But American Horror Story: Roanoke used the narrative tool to varying success. It's a tough sell, but if Lionsgate delves into the Blair Witch's mythology, the series may end up reigniting the franchise once again.
The Grudge (TBA)
Sam Raimi just can't let go of The Grudge. In July 2017, Deadline reported that a reboot of Raimi's 2004 remake of Takashi Shimazu's classic Japanese horror film Ju-On: The Grudge had finally landed its director. Nicolas Pesce, who made his directorial debut with 2016's critically acclaimed The Eyes of My Mother, had signed on to helm the project.
With Raimi's Ghost House Pictures back on board to produce, it looks like American cinema is giving J-Horror another shot ... kind of.  "We are so excited about this new adaptation," Raimi told Variety. "We went back to the original source material to deliver a relentless supernatural thrill ride that explores the horrors of American suburbia." 
Demian Bechir (The Hateful Eight, The Bridge) and Andrea Riseborough (Bloodline, Black Mirror) will star. According to MovieWeb, Insidious star — and genre movie favorite — Lin Shaye has joined the cast. Rounding things out is none other than John Cho. Bloody-Disgusting reports that, straight off of his terrifying performance in season 2 of Fox's horror series The Exorcist, the Star Trek actor signed onto the project. With all the pieces in place, Slashfilm reports that production on the film will most likely begin in the spring of 2018.
Pet Sematary (2019)
Three decades after Pet Sematary hit theaters, another adaptation of Stephen King's 1983 novel is in the works at Paramount. Variety reports that Starry Eyes directing duo Kevin Kolsch and Dennis Widmyer are helming the project. The original film told the story of a family fractured by grief after moving into their new Maine home — and tempted to explore the power of the nearby pet cemetery, said to resurrect any creature buried in its soil. 
The movie didn't stick completely to King's 1983 novel, which ended up causing some of the story to flail a bit. But with the help of some signature scares — we're looking at you, creepy sister Zelda — the adaptation ended up bringing in $57 million at the box office and spawning a sequel, 1992's Pet Sematary Two — starring Anthony Edwards (ER, Law & Order True Crime) and Edward Furlong (Terminator 2: Judgement Day, Night of the Demons).
The Stephen King screen renaissance is showing no signs of stopping — and for horror fans, that's a good thing. With indie hitmakers Kolsch and Widmyer on board, expectations are high that they'll deliver an engaging and updated take on the classic story. As Bleeding Cool reports, Pet Sematary will arrive in theaters on April 19, 2019.
Tremors (TBA)
The Graboids are coming to TV! In June of 2017, CNN reported that Syfy had put in a pilot order for Blumhouse's Tremors series. According to the news, Kevin Bacon had signed on to reprise his role of Valentine McKee — the main protagonist featured in the first film in the franchise. 
According to TV Line, this Tremors TV series — not to be confused with the short-lived 2003 program — had Vincenzo Natali (Cube, Hannibal) at the helm and would act as a sequel "taking place 25 years after the 1990 cult hit about an invasion of killer worms (aka "Graboids") that wreak havoc on an unsuspecting Nevada desert town. The worms are back, and it's up to an aged, alcoholic Valentine McKee to once again save humanity."
Bacon is no stranger to genre entertainment, recently fronting the serial killer series The Following at Fox. But according to Syfy, returning to the cult story is something the actor has always pondered: "This is the only character I've played that I've ever thought about revisiting. I just got to thinking, where would this guy end up after 25 years?" Bacon said in an official statement. "Andrew Miller has a fantastic take on it and we hope to create a show that will be fun and scary for fans of the movie and folks that have yet to discover it. Let's kick some Graboid ass!"