Stephen Moyer Joins Jamie Chung In FOX Marvel Pilot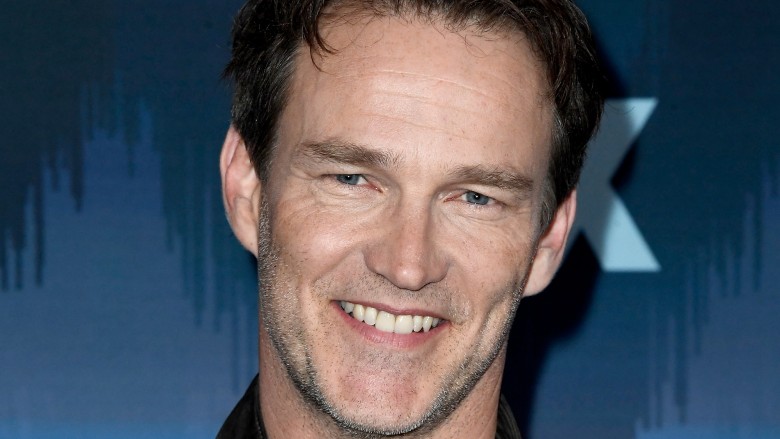 Getty Images
Things are quickly snowballing into a much larger picture with FOX's recently-announced Marvel pilot, as Variety confirms True Blood actor has been cast in a leading role.
Marvel's untitled action-adventure series centers around a seemingly normal family who learns their children have some pretty interesting mutant powers, which isn't the greatest discovery to make in the hostile world they're living in. Forced into fleeing, the family bands together with a band of misfit mutants who help them fight for survival.
Writer Matt Nix and director Bryan Singer will helm the series, with Nix joining Lauren Shuler Donner, Simon Kinberg, Jeph Loeb, Jim Chory and Singer as executive producer. 20th Century Fox TV and Marvel Television team up to produce.
Moyer will play Reed, the father of the family, who has been described as "an ambitious attorney trying to balance the demands of his job at the DA's office with his family responsibilities."
This news follows hot off the heels of the announcement that Gotham actress Jamie Chung would be stepping into the role of Clarice Fong (aka Blink), a fellow mutant with teleportation powers. Another confirmed mutant is the head-strong network leader Sam, played by Blair Redford, who has appeared in a number of CW shows.
Fans can see Moyer star in another FOX series, Shots Fired, and in the FX show Bastard Executioner as Kurt Sutter. And it looks like he made a smart decision joining the yet-unnamed pilot, unlike the many actors who refused huge Marvel roles.