Why Hen's Mom In 911 Looks So Familiar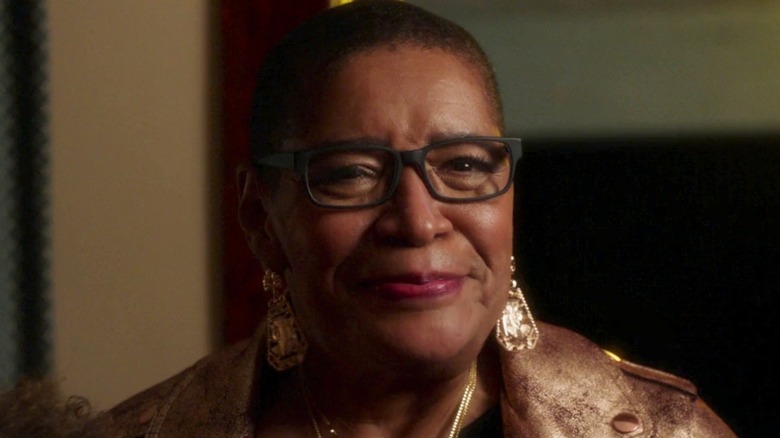 Fox
News that Ryan Murphy was working on a procedural show was originally met with some bafflement, but since Fox's "9-1-1" premiered in 2018, concerns that Murphy might be veering away from his signature high-camp antics previously displayed on "Glee," "American Horror Story," and "Pose" were safely put to rest. For four seasons and counting, "9-1-1," developed by Murphy along with Brad Falchuk and Tim Minear, has hooked viewers with over-the-top thrills and unapologetic melodrama, bearing the unmistakable mark of its co-creator.
Despite the show's adrenaline-pumping excess, it has also been known to ground the action in more low-key human moments and measured character work. This has been the case of the relationship between Henrietta (Aisha Hinds) and her mother Toni, who shows up at her doorstep on Season 4 episode "There Goes the Neighborhood" and subsequently moves in with Henrietta and her wife Karen (Tracie Thoms). A late-breaking introduction into the show, Toni brought Hen into sharp relief as a character and added further dimension to the cast dynamic of "9-1-1." The commanding, heartrending performance of this veteran actress has got many viewers wondering where they might have seen her before. We'll give you some examples of her previous work to show you why she looks so familiar.
Marsha Warfield was the unforgettable Roz on Night Court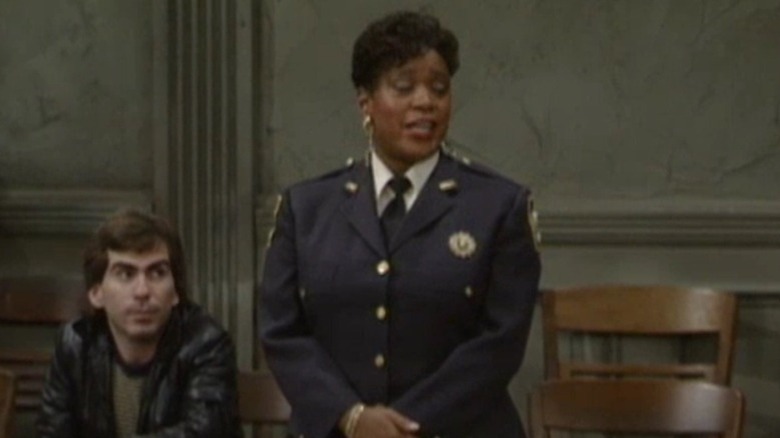 NBC
Chicago-born Marsha Warfield began her career in comedy, performing raunchy stand-up routines throughout the 1970s that became the stuff of legend in the Chicago and Los Angeles scenes (via People). She was a cast member on "The Richard Pryor Show," an NBC sketch comedy series that only ran for four episodes but became a cult classic.
Nearly a decade later, in between stand-up sets and guest appearances on sitcoms like "Cheers" and "Family Ties," Warfield landed the acting job that made her famous nationwide: She was cast as court bailiff Roz Russell on Season 4 of NBC's "Night Court," a role she'd continue to play for the remainder of the series' nine-year run. At the time of her casting, the press commended Warfield's "bravery" for taking on the role, as the two previous "Night Court" women bailiffs, Selma Diamond and Florence Halop, had both died of lung cancer in a tragic coincidence.
Nevertheless, Warfield charged into "Night Court" with all the confidence and toughness she'd refined in her stand-up persona, perfectly realizing Roz's dry wit, no-nonsense attitude, and latent anger management issues. Her timing and charisma helped Roz become one of the show's most popular characters, despite often being at the periphery of plots.
She played a grouchy but devoted doctor on Empty Nest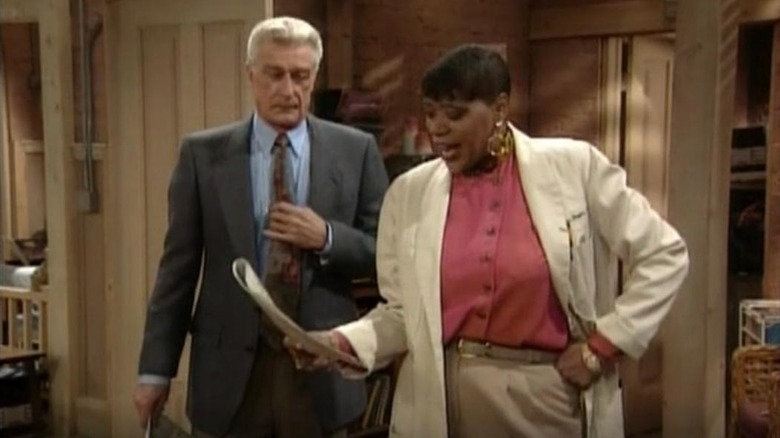 NBC
"Night Court" ended in May 1992, and it didn't take long for Marsha Warfield to find herself another steady TV gig. Starting in September 1993 with the Season 6 premiere "When the Rooster Dies," she joined the regular cast of another NBC show: "Empty Nest," a highly successful "The Golden Girls" spin-off focusing on a widowed Miami pediatrician (Richard Mulligan) whose two adult daughters (Dinah Manoff and Kristy McNichol) move back in with him.
Warfield's character, Bronx native Dr. Maxine Douglas, ran a struggling inner-city clinic where protagonist Harry Weston ended up working after retiring from the hospital where he previously made his career. Harry and Maxine's team-up to save the clinic and offer care to financially challenged patients dramatically changed the focus of "Empty Nest," and, once again, Warfield gave Maxine the perfect combination of grouchy, take-no-prisoners charisma and endearing vulnerability. This made her a crucial part of the ensemble, despite her late entry — all the more so as "Empty Nest" struggled with successive cast departures towards the end of its run.
Warfield revitalized the daytime talk show with The Marsha Warfield Show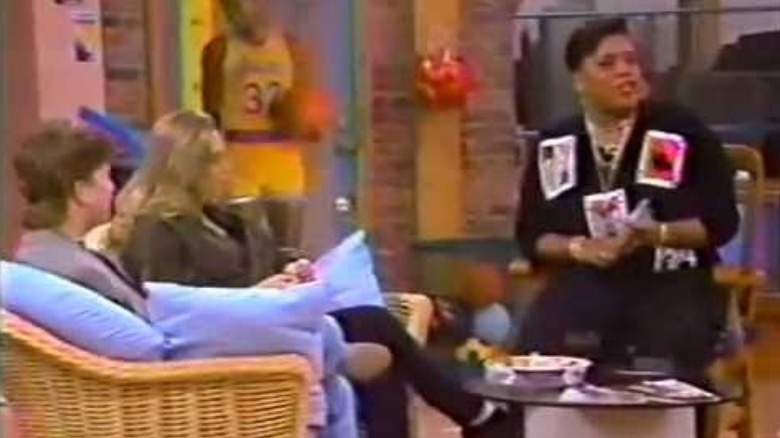 NBC
During her "Night Court" bow, Marsha Warfield became enough of a household name among American audiences that NBC even gave her a platform for her own talk show. "The Marsha Warfield Show," which premiered on March 26, 1990 and ran until January 1991, brought Warfield's comedic chops and cool-aunt charm to the daytime soundstage format, filling daily NBC half-hours with casual, laid-back interplay between carefully picked interviewees.
An Entertainment Weekly review noted Warfield's tendency to "book a couple of celebrity guests whose senssbilities [sic] wouldn't seem to gibe," and to get reliably interesting rapport out of them via her quick wit and uniquely raunchy point of view, whether she was talking to Zsa Zsa Gabor or Rosie O'Donnell. Warfield often showed a softer side as well, such as when the show had Smokey Robinson sing for her, and her thematic concerns didn't stop at celebrity pampering — she also did topical episodes on such timely issues as the lifestyles and concerns of the new generation of teenagers. Warfield's everywoman candidness, mastery of stand-up, and basketball skills — the set included a hoop, and she'd shoot a 2-pointer at the beginning of every episode — came together perfectly, and "The Marsha Warfield Show" helped revitalize the daytime talk show landscape as network TV moved into the roaring '90s.