Is This The Horror Movie You Should Watch Tonight?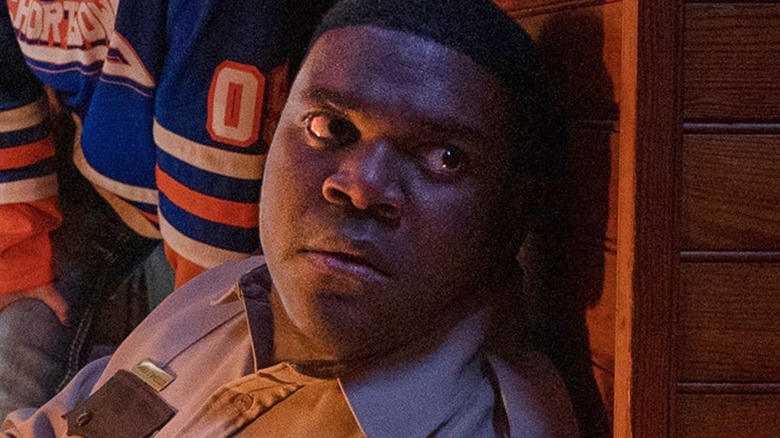 IFC Films
With movie theaters back in business, horror movie buffs once again face the ages-old dilemma: Which cool, new scary movies are best watched in the theater? How to determine the scares that are best enjoyed in the comfort of your own couch, and the ones that benefit from the big screen experience? 
If you subscribe to the school of thought that great horror flicks are best enjoyed in the theater — or simply don't want to wait until they're available for streaming — you just might be in luck. An awesome, new genre film just released in select theaters on June 25, and its talented cast and refreshing take on a classic horror movie monster might very well make it essential viewing for any discerning fan of scary movies. So, while you're considering your next movie-going experience, you may want to ask yourself: Could "Werewolves Within" be the horror movie you should watch tonight?
Werewolves Within is a horror comedy with a bite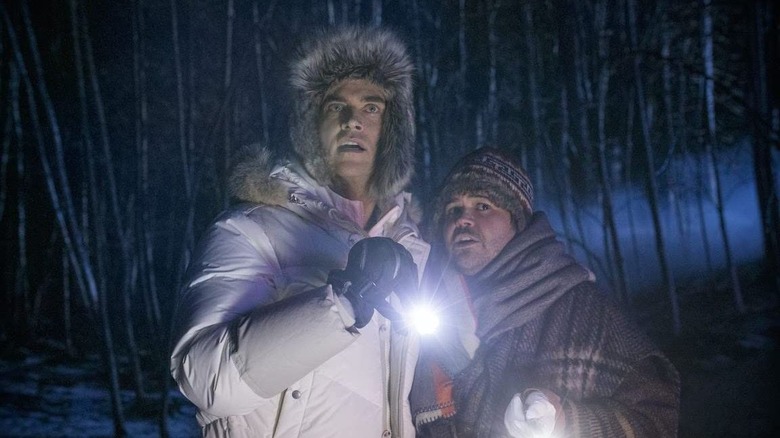 IFC Films
Video game movies can be a mixed bag, but IFC Films' "Werewolves Within" is the rarest of beasts in this category: A critical and commercial darling. Per Deadline, the limited-release horror comedy ruled the specialty box office chart on its opening weekend, and with a 83 percent Tomatometer score and 89 percent audience score, it's also certified fresh on Rotten Tomatoes. The film stars Sam Richardson (who plays Richard Splett in "Veep") and Milana Vayntrub (Sloane Sandburg in "This Is Us"), along with genre luminary Harvey Guillén (Guillermo de la Cruz in "What We Do in the Shadows").
Taking the central "Who's the werewolf?" premise of the Ubisoft video game, "Werewolves Within" takes viewers to a tiny town called Beaverfield, where a group of quarrelsome locals have to weather a blizzard in the same inn ... while slowly coming to realize that a horror movie monster may be roaming about. If you're interested in an inspired, horrifying and funny take on the classic whodunnit concept, look no further than "Werewolves Within" while considering your next horror movie fix.  
"Werewolves Within" is now playing in select theaters.