Star Trek: Picard Actor Says Filming Season 2 Is 'Like A Party'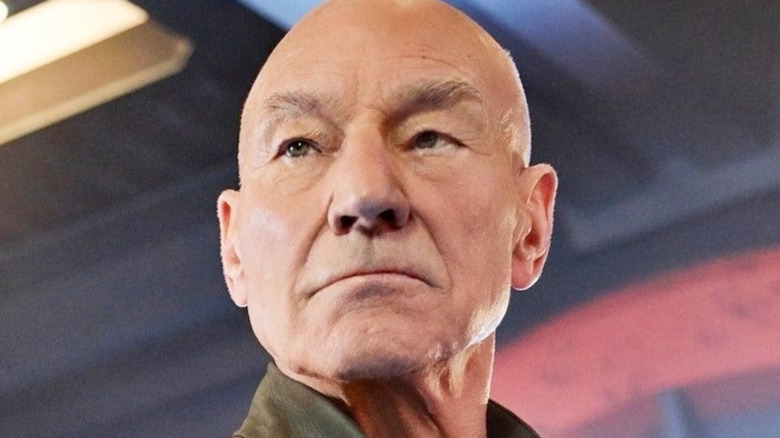 Paramount+
"Star Trek: Picard" is the highly welcome return in the world of now-retired Starfleet admiral Jean-Luc Picard (Sir Patrick Stewart). The legendary "Star Trek: The Next Generation" character has become an old and somewhat disillusioned man, who nevertheless ends up accepting a mission that requires him to face both his past and brand new adventures. 
Since fans are always ready for more "Star Trek" and more Stewart, and because "Star Trek: Picard" Season 1 ended with some major unanswered questions, it's no surprise that a sophomore season is on its way to Paramount+. Going back to the well is always a tricky thing, especially when the water is from one of the most beloved sci-fi properties in history. Fortunately, "Picard" has done a great job so far. What's more, reports indicate that the cast is having a great time shooting Season 2, as well — so whatever the season will bring, everyone seems to be going all in. In fact, One "Star Trek: Picard" actor has even said that filming Season 2 is "like a party."
John de Lancie says that filming Picard Season 2 is a great time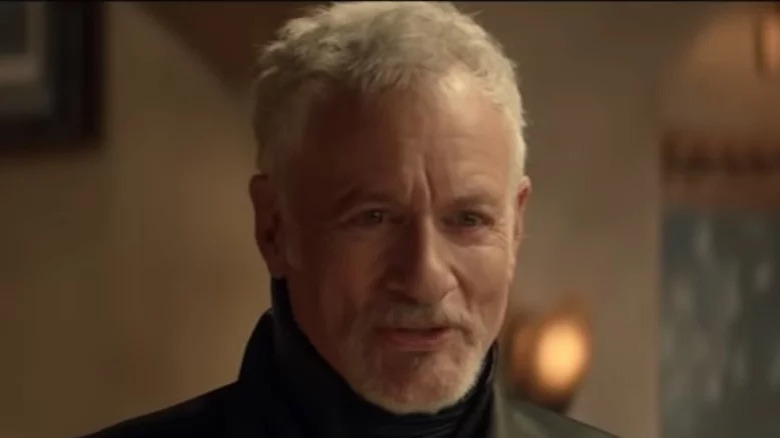 Paramount+
Star Trek: Picard Season 2 teaser trailer reveals that the extra-dimensional trickster Q (John de Lancie) will return, and it looks like the actor shares the character's fun-loving disposition. De Lancie has been giving updates of his involvement in "Star Trek: Picard" in a series of Cameo posts (via Trek Movie). Recently, he told about shooting scenes with Patrick Stewart and Brent Spiner (who plays Data and Altan Inigo Soong in the show), under the direction of none other than Jonathan Frakes (who also plays William Riker). According to the Q actor, the experience has been exhilarating, to put it mildly.  
"I've been having a really nice time working with Sir Patrick and with Brent, that was great fun. And with Jonathan Frakes, who just makes shooting a party," de Lancie revealed.  
It's great to find out that some of the old "The Next Generation" gang has not only gotten together, but is having an excellent time. Since Q's return is definitely one of the things fans want about "Star Trek: Picard" Season 2, let's hope that the show can capture the fun the actors are clearly having.