Why Some Fans Think Dear Evan Hansen Is So Controversial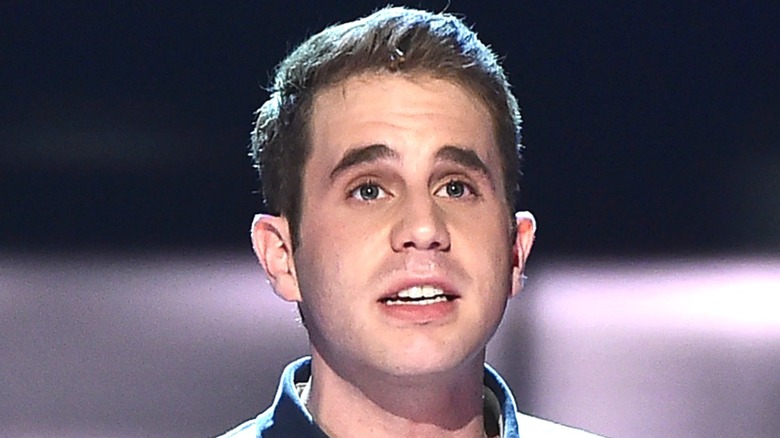 Theo Wargo/Getty Images for Tony Awards Productions
It's been an enormous success on Broadway, but now that it's headed to movie theaters, many fans are taking another look at "Dear Evan Hansen." On stage, the musical tells the story of a lonely, socially awkward boy who suddenly finds that he's not as alone as he once thought. 
The stage show received plenty of praise when it first debuted, thanks in part to Ben Platt's devastating and committed performance as Evan, and to the sharp, catchy songs from "La La Land" songwriters Benj Pasek and Justin Paul. In spite of the praise the movie received, it's also been the subject of some backlash thanks in part to the story's premise, which is much more morally complicated than it may first appear to be. The film's trailer makes it clear that it will be replicating many of the plot points that people had problems with in the stage show, although it's unclear how close the movie will hew to the stage show overall. Regardless, the controversy at the story's center is worth digging into.
Some people think Dear Evan Hansen is about a sociopath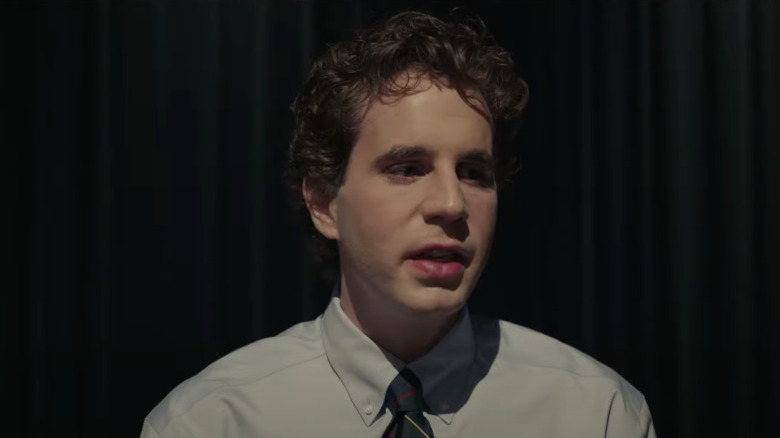 Universal Pictures
One of the reasons "Dear Evan Hansen" worked on stage was that Platt was so committed to his performance as Evan that it became almost impossible not to feel bad for him. Because of the show's premise, it's very important that Evan engender sympathy before the audience sees the actions he's going to take. 
Early in the show, Evan writes a note to himself as part of an assignment from his therapist. That note is eventually stolen by another social outcast, Connor, who then dies by suicide. Following Connor's death, his parents find the note Evan wrote to himself, and assume that the note is Connor's suicide note. Naturally, Connor's family assumes that Evan was secretly his friend, and while Evan initially tries to correct them, he eventually goes along with the lie. He becomes a part of Connor's family's life on the basis of this lie, and even begins a romantic relationship with Connor's sister. 
While some see this behavior as wrong but understandable because of the loneliness that Evan feels, as seen in this Reddit thread, others think it is manipulative and hugely insensitive. Those people were frustrated not just because the story takes that turn, but also because Evan is never punished after the truth is revealed. 
If you or anyone you know is having suicidal thoughts, please call the National Suicide Prevention Lifeline​ at​ 1-800-273-TALK (8255)​.
Some think Dear Evan Hansen is a flawed depiction of mental illness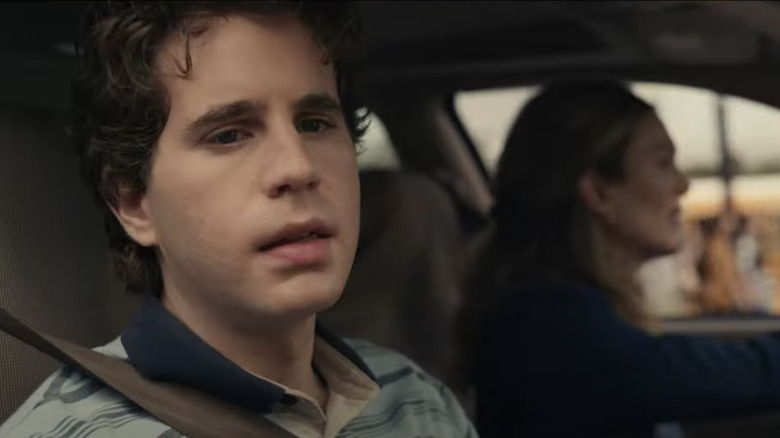 Universal Pictures
Evan is never diagnosed with a clear mental illness, but it's clear that both he and Connor are struggling mentally, and there's even a song ("For Forever") that suggests that Evan has already tried to take his own life prior to the events of the musical. 
Although Evan is meant to be a sympathetic character, PopSugar opined that the stage show does a poor job of representing what it's like to have a mental illness. They argue that the show seems to believe that people with mental health issues will inevitably behave badly. 
What's more, the lack of consequences that Evan suffers at the end of his story suggests that those who are mentally unbalanced shouldn't face consequences when they act out. Although these messages may be unintentional, they've further contributed to the notion that "Dear Evan Hansen" is playing into tropes or stereotypes about people with mental illness. The stage show is well established at this point, but there's a chance that the movie version of this story, which is set to hit theaters in September, will handle these questions in a way that sparks less controversy.