The Star-Studded Animated Comedy That's Blowing Up On Netflix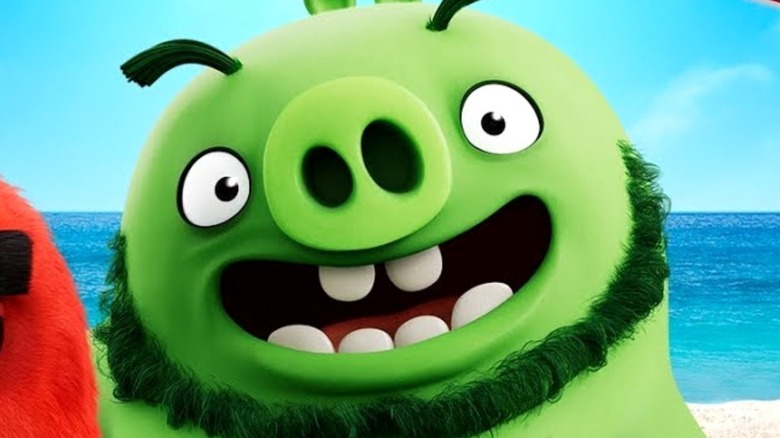 Sony Pictures Releasing
Everyone remembers the "Angry Birds" craze, whether they were toppling alien pigs themselves or just hearing about it from someone who couldn't stop playing. The highly addictive game from Rovio Entertainment became a huge sensation almost overnight, combining humorous animations with complex puzzles that are just difficult enough to trigger player frustration while still keeping them hooked.
While most mobile gamers agree that "Angry Birds" is fun to play, few expected a film franchise to be based upon it. But after the success of the Finnish animated series "Angry Birds Toons," Rovio teamed up with Sony to make a movie happen. Securing a huge all-star cast, "The Angry Birds Movie" was released in 2016. It went on to make $350 million worldwide, making it the fourth highest-grossing video game movie of all time (via The Numbers). 
Although the critics may not have been in love with the computer-animated comedy, the numbers were enough to push Rovio and Sony to make a follow-up. "The Angry Birds Movie 2" was released in 2019, and this time, the reviews were much more favorable. Many members of the original cast returned to reprise their roles, along with a few new names. Now that the movie sequel is getting tons of views on Netflix, let's take a look at "The Angry Birds Movie 2."
Angry Birds 2 has big stars and big laughs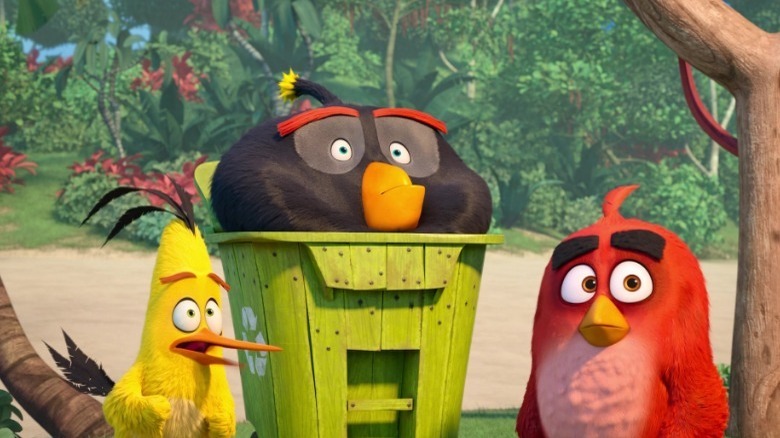 Sony Pictures Releasing
Where the first "Angry Birds" movie sees Red (Jason Sudeikis) and his fellow fowl protect their island against invading green pigs, "The Angry Birds Movie 2" finds the two warring sides calling a truce to work together against a common foe. An eagle named Zeta (Leslie Jones) who lives on Eagle Island has concocted an evil plan to literally freeze out both Piggy Island and Bird Island to take both for herself. From inside her frozen lair, she engineers a super-cannon that shoots ice balls powerful enough to destroy anything in their path. It's up to Red and his friends to stop her.
"The Angry Birds Movie 2" brings back many voice talents from the first film, including Josh Gad as Chuck, Danny McBride as Bomb, and Bill Hader as King Leonard Mudbeard. There are a number of new additions to the cast too, such as Rachel Bloom as Silver, Awkwafina as Courtney, Tiffany Haddish as Debbie, and Sterling K. Brown as Garry. The star-studded cast of "The Angry Birds Movie 2" is a huge part of the movie's appeal, but its laughs manage to top even that glittering roster's appeal. Animated comedy fans should definitely check it out now on Netflix.