Requiem Of The Rose King - What We Know So Far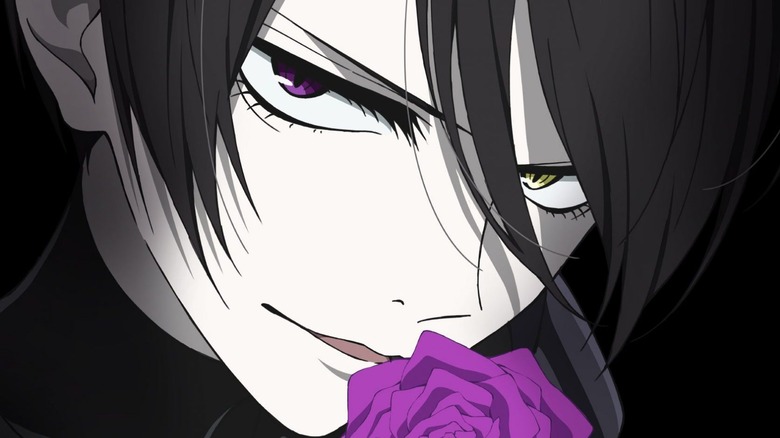 J.C. Staff
While there has been a revisionist Shakespeare genre of TV, film, and books for some time now ("Rosencrantz and Guildenstern are Dead," anyone?), no one's ever done something quite like "Requiem of the Rose King," a manga series by Aya Kanno. Based on "Richard III," the manga focuses on the War of the Roses from the point of view of a young, seemingly unwanted Richard III. 
While more iterations of the well-known historical figure depict him with some form of disability, "Requiem of the Rose King" is about a Richard III who is intersex, identifying as male but repeatedly told by his mother that he is a cursed demon. Believing that his only strength is his ability to fight and kill, Richard III spends most of his time training. After his father, Richard of York, is executed for treason, the young man is more alone than ever, until he meets Anne Neville and Henry VI, two people who will grow to be very important to him. 
"Requiem of the Rose King" began as a serialized story in 2013, growing to have 15 volumes by early 2021. The series' success has led to a parody spin-off manga called "King of Idol: The Rose King's Academy," also known as "Throbbing! Rose King Academy," which places the characters of the original series in a school for idols (Twitter [in Japanese]). The original manga series is finally finishing up its run this year, with Kanno announcing in June 2021 that she's finished the final storyboard for "Requiem of the Rose King" (Anime News Network). Luckily for fans, the story is far from over, as "Requiem of the Rose King" is officially getting an anime adaptation, and it's arriving soon. 
Here's everything we know so far about the "Requiem of the Rose King" anime adaptation. 
When is the Requiem of the Rose King anime coming out?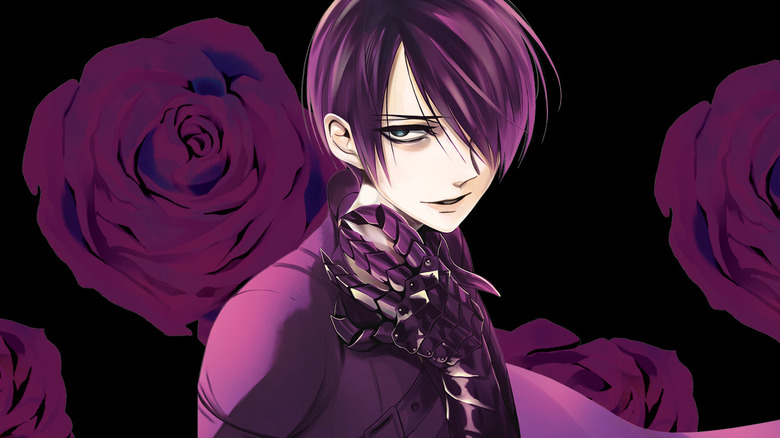 Aya Kanno
2021 has been an extremely fruitful year for fans of anime, with movies from major franchises like "Sailor Moon Eternal" and "Demon Slayer: Mugen Train" coming out, while plenty of new anime adaptations are premiering later this year. Thankfully, "Requiem of the Rose King" happens to be one of them. The upcoming anime is expected to premiere sometime in fall 2021, so it's not far off now (Baraou-Anime). 
"Requiem of the Rose King" will be directed by Kentarou Suzuki, who previously worked on "Kud Wafter" and "Black Butler," among others. Hiroki Uchida of "Gamers!" will be the series' composer and screenwriter, while Tsutomu Hashizume, who previously worked with Suzuki on "Angels of Death" and "Flying Witch," will be the lead character designer (Anime News Network). J.C. Staff is the animation studio in charge of the anime adaptation of "Requiem of the Rose King."
The upcoming series has been in development for some time now, but there have been no further updates on voice actors or other creative team members yet. With the summer already halfway over and fall fast approaching, there's bound to be some more news soon, so fans of the manga should keep their ears open. 
Who are the characters of Requiem of the Rose King?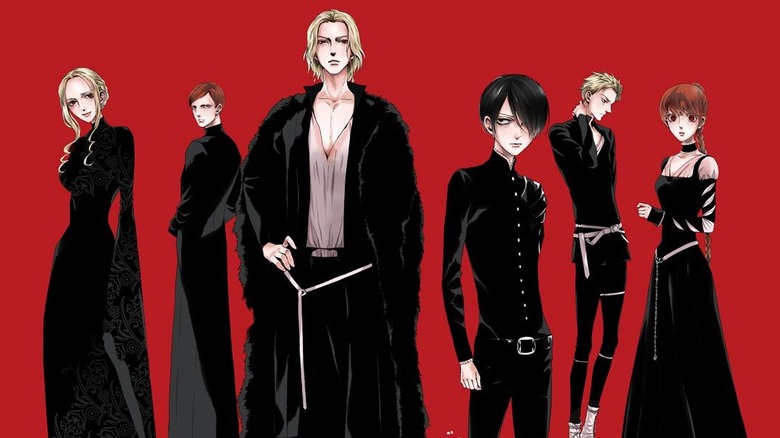 Aya Kanno
The protagonist of "Requiem of the Rose King" is a young Richard III, who feels like an outsider in his family and his own skin. After his father, Richard of York, dies, he is left alone with his horrible mother, Cecily, and his two older brothers, Edward and George. Richard III has a very fluid gender identity, though he tries to lean more heavily into the "manly" aspects of himself, binding his chest and spending a lot of time doing sword training. 
Through a chance encounter in the woods, Richard III meets Henry VI, a charming, blond man who is forced to lead House Lancaster, despite wanting nothing to do with the throne. He is currently in a loveless marriage with Margaret of Anjou, and over time he begins to find solace in Richard III's company, and possibly more. It turns out that Richard III is bound to find love in the woods, as this is also where he meets Anne Neville, the daughter of the Earl of Warwick. Anne and Richard III quickly form a connection, though Anne is initially forced into marriage with Henry VI and Margaret's son, Edward of Lancaster, before finding her way to Richard III. If you read the manga or watch the upcoming anime, you will also see the ghost of Joan of Arc here and there, as she frequently appears to Richard III in visions. 
Although "Requiem of the Rose King" generally follows the story of the War of the Roses and "Richard III," the manga, and now the anime, really flesh out these characters and focus on their personal emotional journeys rather than the war for power.
What is Requiem of the Rose King about?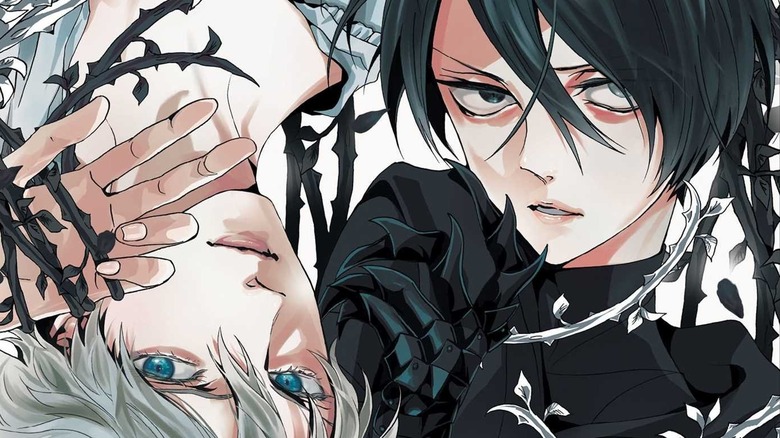 Aya Kanno
Richard III is a member of the York family, one of the two main warring families involved in the War of the Roses. The other family vying for control of England is the Lancasters, who believe themselves to be the true heirs to the throne. While Richard III begins the story with a drive to get his family on the throne, this increases tenfold after his father is killed. 
As the one person who truly loved Richard III, and vice versa, Richard III is enraged at the loss and begins a quest for revenge. Although they are clearly enemies, Richard III and Henry VI can't help their attraction and comfort with each other. As they grow closer, the people around them continually scheme for their own promotion of power, with Henry VI's son Edward being a major thorn in the two men's sides. The manga series covers an expansive length of time, from Richard of York's death in 1460 all the way to the deaths of the Princes in the Tower in the 1480s. Other prominent historical figures that play a role in "Requiem of the Rose King" include Elizabeth Woodville and her husband Edward of York (Richard III's brother), the Earl of Buckingham, Richard Neville or the Earl of Warwick, and Isabelle Neville. 
If you love English history, Shakespeare-inspired stories, and modern, queer adaptations, the upcoming "Requiem of the Rose King" anime is the perfect show to check out this fall.