How Much Money Did John Krasinski Actually Make From The Office?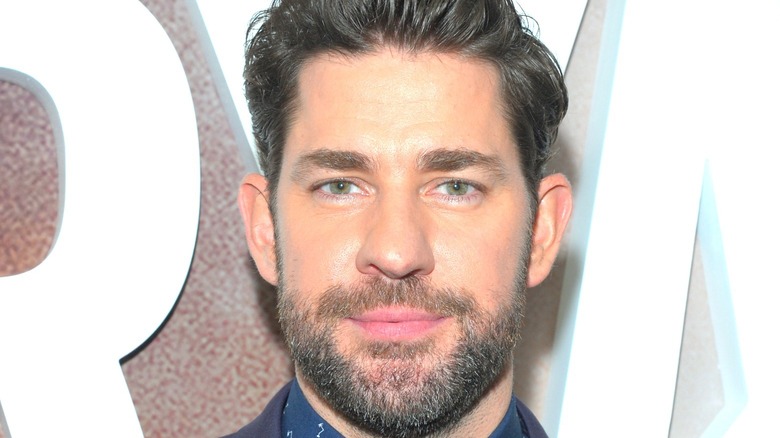 Jim Halpert of "The Office" may not have been particular powerful during his early days at Dunder-Mifflin, but he knew how to work his strengths. He made us laugh with his outrageous pranks on Dwight (Rainn Wilson) and cry with his longing looks to the camera as he pined for Pam (Jenna Fischer). Easy on the eyes and exuding a certain nerdy-cool energy, it's difficult to imagine anyone but John Krasinski in the role... and according to Krasinski himself, his casting came as a huge surprise as far as he was concerned.
For one thing, Krasinski wasn't exactly a household name when he auditioned. "I was a waiter when I got that job. I was 23 years old... And after the pilot I want back to waiting tables, because I was sure nothing was going to happen with it," he said on his YouTube show, Some Good News with John Krasinski.
Krasinski's prediction was wrong, of course, and almost overnight, he catapulted his career from working waiter to celebrity with superstar status. Fame and fortune are part of that package — but how much did he really earn playing Dunder Mifflin's resident prankster slash heartthrob?
John Krasinski gambled on his career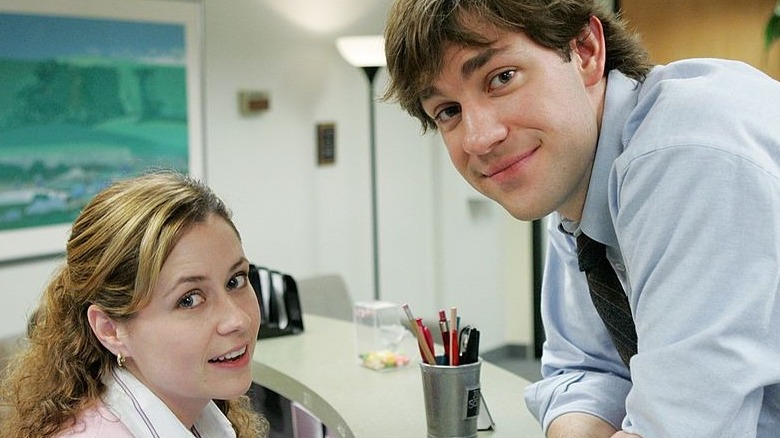 Chris Haston/NBCU Photo Bank
Though Krasinski certainly needed the role he eventually snagged on "The Office," he started off very much on the wrong foot. Before his audition, he got talking to another man and complained that the American version of the original British show was likely to be a flop. That's when he learned who he was talking to – executive producer Greg Daniels. In case you're wondering, yes, he did throw up in his mouth a little when he figured it out, a fun fact he revealed on the popular Office Ladies podcast (led by Fischer and co-star Angela Kinsey).
Krasinski was supposed to audition for the role of Dwight, and here, he made another misstep: he refused, as he just didn't feel like he was the right fit for the role. Instead, he said he'd like to come back when they were casting Jim. "The response from the NBC casting director to my manager at the time was, "No, but honestly, who does he think he is?'" he recalled. Virtually unknown as an actor, Krasinski made an odd choice when made such an outright demand. However, when he got his shot at the role of Jim, his chemistry with Jenna Fischer as Pam was undeniable; and eventually, the big gamble he took paid off.
John Krasinski owes his career to The Office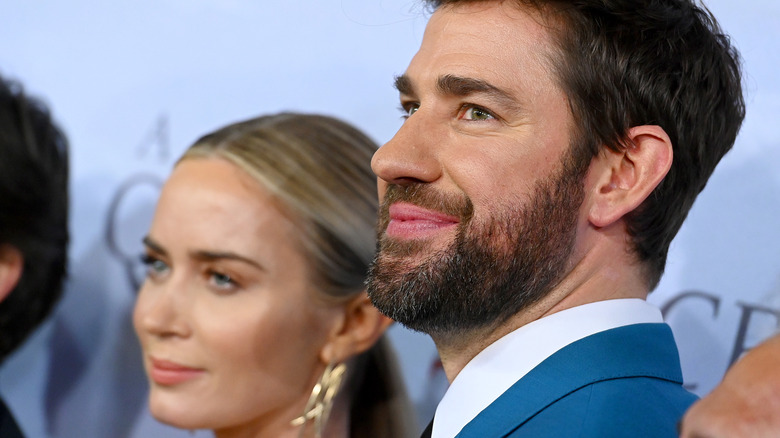 Mike Coppola/Getty Images
Everyone cast on "The Office" didn't earn the same salary, and it only makes sense that the big boss, Steve Carell (who played Michael Scott), took home the most. According to Celebrity Net Worth, Carell earned $175K per episode in the early days, which eventually increased to $300K per episode. It was compensation for his portrayal of a central character, and his role in "The 40-Year-Old Virgin" definitely boosted the show's popularity. Between that and video iPod downloads, the series eventually earned a second season, and the rest is history.
Krasinski didn't come onto "The Office" with nearly the same level of clout; initially, he was paid a mere $20,000 per episode. However, his time on the show paid off handsomely in a very literal way. According to Celebrity Net Worth, hiss net worth today is $80 million, thanks to a combination of personal projects and film roles following "The Office." According to Krasinski, he owes it all to the show – and he counts his winnings in more than dollar bills.
"I have a lottery ticket life ever since I was given the news that I was on that show... every opportunity that I've ever had is from the show," he said on the Office Ladies podcast, adding that includes how he met wife Emily Blunt. "It's just so crazy how deep and crazy it goes."