The Weird Story Behind Pat The Dog On Friends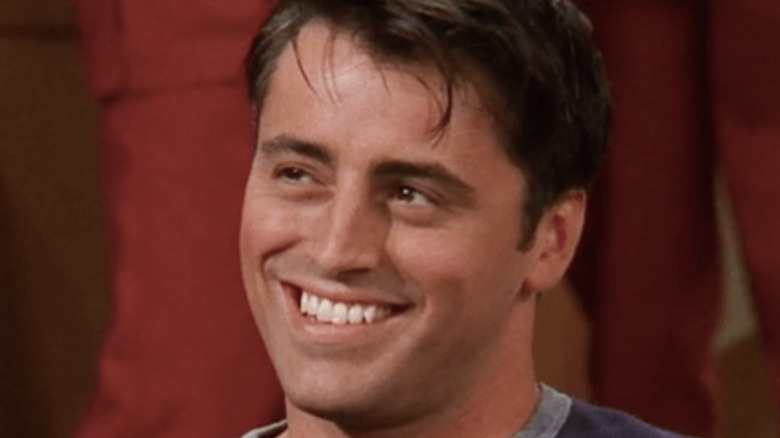 NBC
"Friends" fans may be surprised by the odd story behind one of its weirdest running gags.Created by David Crane and Marta Kauffman, the NBC sitcom takes place in Manhattan, New York, and follows the lives of six friends as they struggle to find love and stability in the big city. The series was incredibly popular when it was on the air, and made stars of its six leads, Jennifer Aniston, Lisa Kudrow, Matt LeBlanc, Matthew Perry, Courteney Cox, and David Schwimmer. It remains a popular and beloved TV sitcom to this day — as evidenced by the recent "Friends" reunion special on HBO Max — and continues to find new fans.
The series ran for 10 seasons and aired a total of 236 episodes throughout its run. As a result, "Friends" found time for more than its fair share of recurring jokes and weird character quirks. However, of the show's many joke props, few are quite as memorable as Pat the Dog. Seen for the first time in the second season of "Friends," Pat the Dog is a giant white ceramic canine bought by LeBlanc's Joey Tribbiani, which pops up several times throughout the series. It's one of the show's more seemingly random running jokes, but it turns out that there's a pretty specific reason Pat the Dog showed up on "Friends."
Pat the Dog was actually a gift for one of the Friends cast members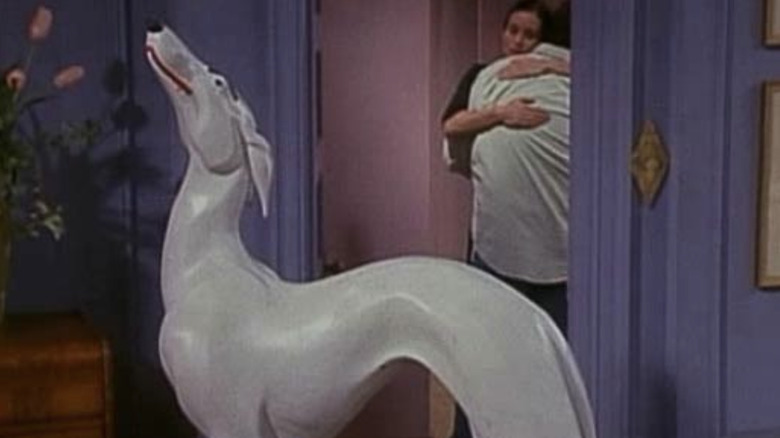 NBC
Pat the Dog may have been one of Joey's prized possessions in "Friends," but fans of the series probably don't know that in real life the ceramic dog actually belonged to one of the show's core cast members. Despite Joey's ownership of it in the series, it wasn't Matt LeBlanc who was the proud owner of Pat the Dog either; the dog originally belonged to Jennifer Aniston (via Factinate).
The "Friends" actress was given the ceramic dog as a "good luck" present from one of her personal friends in celebration of the sitcom's 1994 premiere. Through some unknown means, the "Friends" writers eventually found out about the present and wrote it into the show. In a fun parallel to how Aniston was given the ceramic pet too, the series even introduced Pat the Dog as one of the purchases that LeBlanc's Joey makes for himself after he gets hired to star on "Days of Our Lives."