The Coming-Of-Age Fantasy Anime Everyone's Binging On Netflix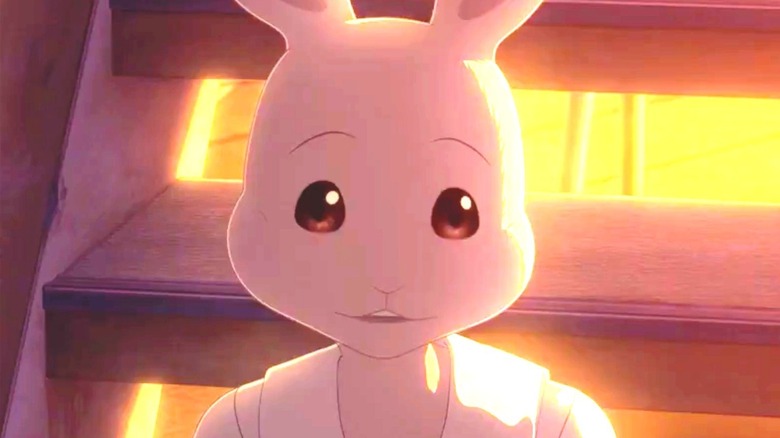 Netflix
Stories that feature anthropomorphic animals have been used as a device to teach children about morals and the world around them basically since we decided that morals were a thing and that children should probably be acquainted with them. However, the characters of the Netflix anime "Beastars" are nothing like Beatrix Potter's Peter Rabbit and company. Think "Zootopia" — if it took place in high school, and was much, much darker.
"Beastars," like "Zootopia," has herbivores and carnivores living together in a modern society where tensions are running hot at best — and deadly at worst. The anime is based on the 2016 manga written by Paru Itagaki, with chapters serialized in the Weekly Shonen Champion magazine. The "Beastars" manga has won a number of awards, including the Manga Taisho award and the New Face Award at the Japan Media Arts Festival in 2018 (via Anime News Network). The anime adaptation originally aired in Japan in 2019, and Netflix distributed the show's first season internationally in 2020. With the second season of "Beastars" coming soon to Netflix, it's time to take a look at why anime fans are foaming at the mouth for this unique coming-of-age fantasy.
A story of boy wolf meets girl rabbit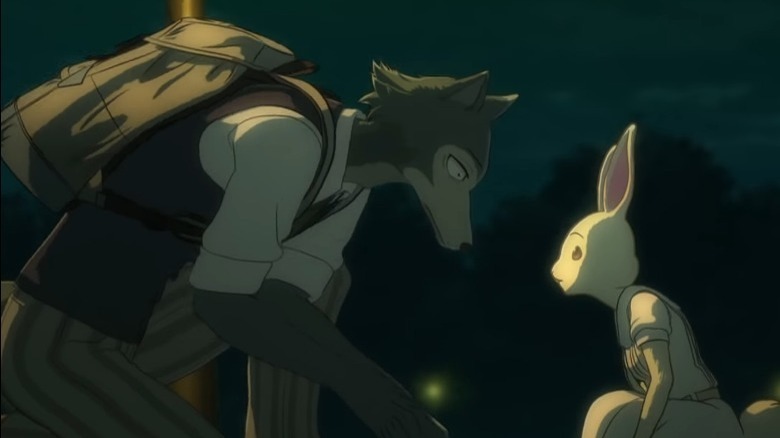 Netflix
Episode 1 of "Beastars" immediately sets the dark tone of the series, as the audience is introduced to Legoshi, an anthropomorphic wolf, and Haru, a dwarf rabbit. The intro scene takes place on a dark, foggy night, and the figures of the two characters are barely seen in silhouette. Things are still and calm, until suddenly, Haru begins to run, and the wolf chases after her. Legoshi bares his fangs and pounces on Haru, his eyes glowing red. Believe it or not, this is the beginning of a beautiful love story.
Legoshi and Haru are both students at Cherrywood Academy, a school that integrates meat-eaters and plant-eaters in the hope that the different species can live in harmony. That peace is disrupted when one of the students, an Alpaca named Tem, is brutally murdered by a mysterious carnivore. Meanwhile, Legoshi is struggling with his own primal tendencies, which kick into full gear when he meets Haru. Although the rabbit has a bad reputation among her classmates, Legoshi finds himself drawn to her — though he can't seem to decide whether he wants to kiss her or eat her.
Legoshi has a bit of competition for Haru's affections, though: Louis, a red deer, who is not only the star of the school's drama club but is also the most popular kid in school. It is believed that Louis is a shoe-in to win the title of Beastar, an honorific bestowed upon the most talented and notable Cherrywood student. As the drama of "Beastars" unfolds, and the dangers pile on, Haru and Legoshi have more to worry about than how they will make their relationship work. 
All 12 episodes of Season 1 of "Beastars" are available to binge on Netflix. Season 2 comes to the streaming site on July 15, 2021, so you better get crackin'.