Hulu Just Dropped Amazing News For Solar Opposites Fans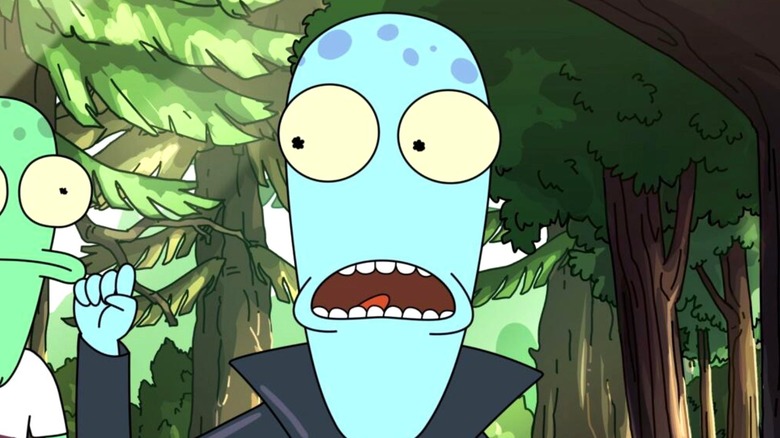 Hulu
It's an exciting time to be a fan of quality animation, as many platforms, channels, and networks have been looking to add a few great animated series in their arsenal — and some of them have succeeded above expectations. Hulu has been very successful in this regard, and one of its flagship animated shows is "Solar Opposites," the animated fish-out-of-water sitcom about a family of aliens who get stranded in America. As you can expect from creators Justin Roiland ("Rick and Morty") and Mike McMahan ("Star Trek: Lower Decks"), the show is filled to the brim with both hilarity and surprisingly deep subject matter — just consider the ultimate function of the Pupa (voiced by Sagan McMahan), or the poor denizens of Yumyulack (Sean Giambrone) and Jesse's (Mary Mack) terrifying post-apocalyptic vivarium. 
With two seasons out and a third on the way (per the Hollywood Reporter), "Solar Opposites" already leads a pretty healthy existence, especially in the ever-complex world of video-on-demand. However, it looks like fans of the show have even better things in store. In fact, Hulu just dropped amazing news for "Solar Opposites" fans.
Hulu just renewed Solar Opposites for Season 4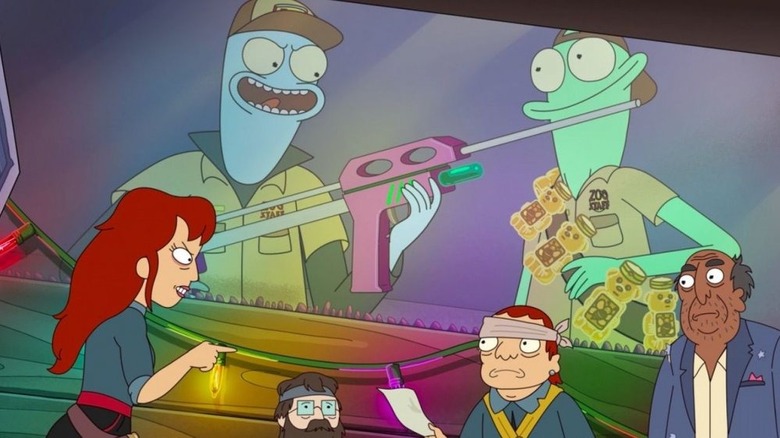 Hulu
In an announcement sent to Looper, Hulu states that "Solar Opposites" will get a Season 4. Considering that the third season won't drop until 2022, this is amazing news for fans, since clearly, the network is committed to the show beyond the immediate future. 
Fans will be delighted to hear that the key people behind the show will return for this fourth batch of 12 episodes from 20th Television Animation. As such, co-creator Mike McMahan and Josh Bycel ("Scrubs," "American Dad!") are set to stay on board as showrunners. Co-creator Justin Roiland will continue to voice Korvo, and Thomas Middleditch, Mary Mack, and Sean Giambrone will also return as Terry, Jesse, and Yumyulack.  
The first two seasons of "Solar Opposites" make clear that the show has plenty of exciting stories to tell, to the point that fans are already hoping for a crossover with "Rick and Morty" — though the fact that the intellectual properties belong to different companies make this a highly unlikely notion. The fact that Season 4 is now on the way proves that Hulu and the makers of the show have plenty more of that "Solar Opposites" goodness in store — and really, could you ask for anything more?