Why Elizabeth Olsen Hated Her Game Of Thrones Audition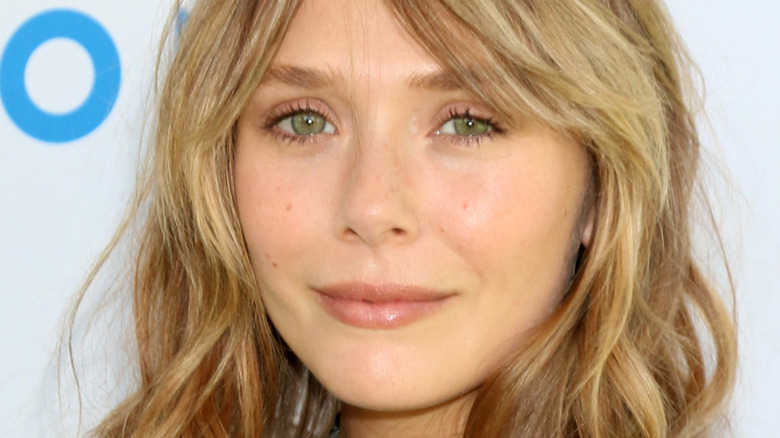 Shutterstock
Elizabeth Olsen is notorious for playing one of the most powerful women in all of fiction. Wanda Maximoff, after all, is one of the strongest characters in the Marvel Cinematic Universe — spoiler alert – even before the events of "WandaVision" unlock her full potential. Fans will have to wait until her appearance in "Doctor Strange in the Multiverse of Madness" to find out just how strong she is as the Scarlet Witch, but before that, there are other interesting Olsen-themed pop culture tidbits out there. 
See, if things had turned out a bit differently, there's a chance that Olsen might have starred in a completely different all-consuming pop culture phenomenon: HBO's "Game of Thrones." However, a less than successful audition process ultimately cost her that opportunity, and the actress fully admits that she didn't much care for the experience. Let's find out why Elizabeth Olsen hated her "Game of Thrones" audition.
Elizabeth Olsen feels she couldn't do justice to Daenerys Targaryen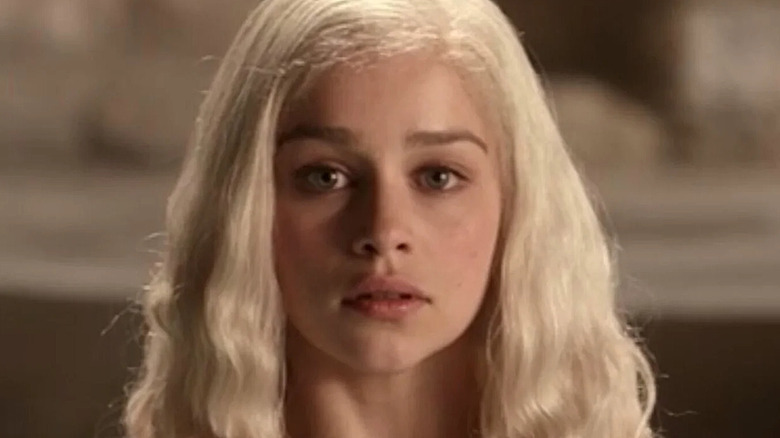 HBO
Elizabeth Olsen auditioned to play none other than Daenerys Targaryen — a role that ultimately went to Emilia Clarke. As Olsen herself has noted, it didn't go very well. In 2019, she described the mortifying experience in "Live with Kelly and Ryan" (via Collider). 
"I should have [stopped it]. I think I would now," Olsen said. "I'd be, 'I don't think I'm going to do this any justice ... hopefully, call me back at a different time for something else.'" 
In a recent interview with the Hollywood Reporter's Awards Chatter podcast, the actress further elaborated on the audition. "Yes, I auditioned for 'Game of Thrones'," she said. "I auditioned for, like, the assistant to the casting director in a small room in New York, with just a camera on me, and them reading the script. I was doing the Khaleesi speech when she comes out of the fire. It was awful. I didn't get a callback." 
Though the experience was no doubt unpleasant, one can't help but feel that things ultimately turned out for the best. After all, portraying the Mother of Dragons in the world's most successful show for eight seasons would presumably have kept the MCU out of Olsen's reach for a full decade, if not longer. This, in turn, means that someone else would have scored the role of Wanda Maximoff, which Olsen nails to the point that it's hard to imagine anyone else rocking the character's pointy headpiece. Looks like bad auditions aren't always a bad thing in the long run.