What AHS Fans Think About Watching Seasons Out Of Order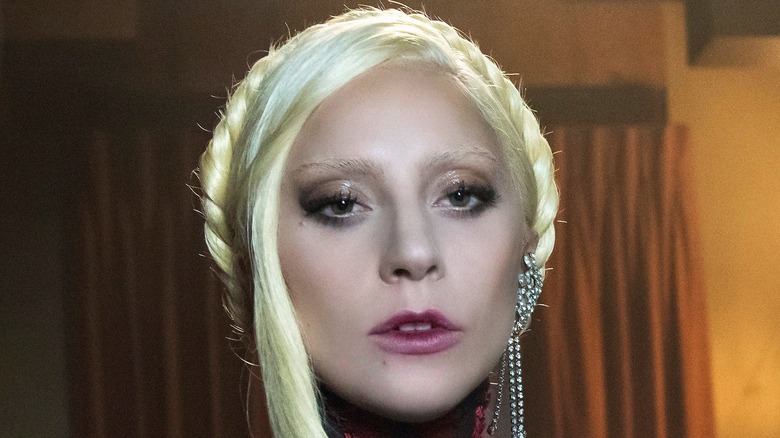 FX
FX's "American Horror Story" reinvents itself with each new season, bringing forth a new theme, a new story, and an (occasionally) new cast. Despite the horror anthology's stark differences in seasons, producer Ryan Murphy has managed to connect all 9 seasons in one way or another. Fans often take to the r/AmericanHorrorStory subreddit to discuss these Easter eggs, consequently leading some to wonder whether or not it's necessary to watch every season in chronological order to fully understand the references.
From small connections to full-blown crossovers, longtime viewers don't even have to wonder how the stories overlap because it's laid out for them. Of course, that doesn't stop superfans from going the extra mile and diving into their research to follow a thread they noticed. With all of the theorizing, it's natural for the age-old debate of whether or not you should watch a series or franchise in order to pop up. "Star Wars" fans and Marvel fans could debate this all day.
So, are "American Horror Story" fans absolute purists or is it okay to jump around between seasons?
The verdict is in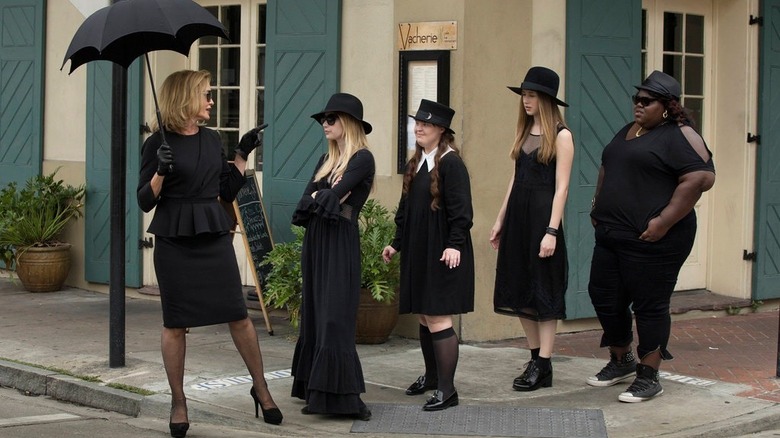 FX
On a thread from u/TheUnseenWaffle, every response said that the best way to watch was from beginning to end. Without any dissension or downvotes, the user agreed to follow their instruction despite having started with Season 2. At first glance, it would appear that "American Horror Story" fans believe in watching the show from start to finish. However, a thread sparked by u/JCash1313 received more mixed responses. Some fans expressed regret about not watching the series in order, while u/linksinmybrowser offered a unique viewing strategy: "The order is: 4, 2, 1, 3, 5, 6, 7." 
On u/AdmirableLoss129's thread, fans said that you can watch the series out of order as long as you're okay with missing out on references to other seasons. To combat this, some Redditors suggested checking out fan theories online — something casual viewers may do if they aren't as keen as superfans when it comes to these subtle nods. Aside from "Apocalypse," a crossover of "Murder House" and "Coven," the Easter eggs are merely exciting tidbits for fans to uncover. Plus, as some Redditors pointed out, the "American Horror Story" universe has become so intertwined over the years that watching out of order may still allow for recognition of these elements.
Otherwise, you don't actually need to know that Elsa Mars was a patient of Dr. Arthur Arden or that Scáthach was the OG Supreme. The Easter eggs are fun to uncover, but they aren't going to impact the viewing experience of individual seasons. Like u/autumnshyne said, "Don't over think (sic) it. Just watch and enjoy!"