Arrival Wins Best Sound Editing At Oscars 2017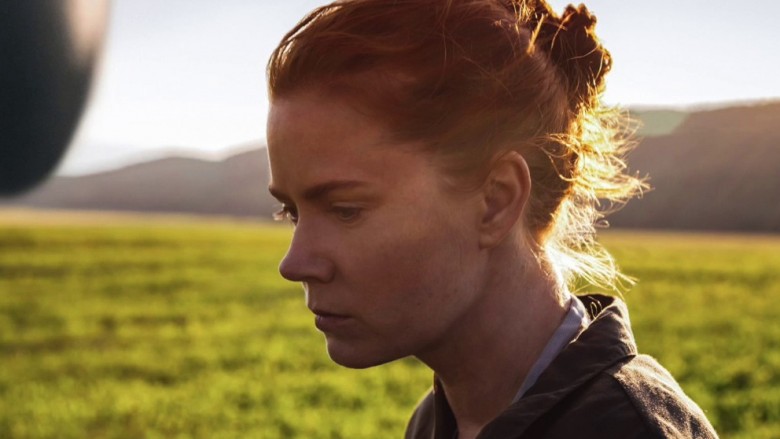 The sizzling sci-fi film Arrival piled up the nominations for this year's Academy Awards. From Best Sound Editing all the way to the big-ticket (and highly sought after) Best Picture prestige, seven golden Oscar statuettes waited in the wings to possibly taken home by the Arrival team—but the film managed to secure just one for its own at the ceremony's end.
The picture was nominated for Best Sound Editing, Best Film Editing, Best Production Design, Best Cinematography, Best Adapted Screenplay, Best Director, and Best Picture. It won the Oscar for Best Sound Editing.
Based off the multi-award-winning 1998 Ted Chiang novella Story of Your Life, Arrival was a box office success that turned into a critical one was well. Though the film didn't see a total clean sweep at the Academy Awards, the win it did nab is still impressive. Its astute behind-the-camera team are to thank for it receiving the sound editing accolade.
While the many wins Arrival picked up at the 89th Academy Awards is totally applause-worthy, it wasn't without a struggle. The film went up against some incredible nominees, from Fantastic Beasts and Where to Find Them for Best Production Design to the fan and critic favorite La La Land in quite a few categories.
Arrival did, unfortunately, lose to the Emma Stone-led picture for Best Cinematography, Best Picture, Best Director, and Best Production Design; to Moonlight, whose star Mahershala Ali snagged an Oscar for Best Supporting Actor, in more than one slot; and to Hacksaw Ridge for Best Sound Mixing.
While Arrival only grabbed one out of a staggering seven awards at this year's Oscars, it remains a notable feat, and may help remedy some fans' disappointment that the film wasn't nominated for more awards, particularly Amy Adams for Best Actress. But official wins aside, Arrival still sits at an ultra-fresh 94 percent rating on Rotten Tomatoes, and has pulled in a cool $196 million worldwide.
Check out the complete list of 2017 Oscar winners.