The Epic Romantic Adventure That's Heating Up On Netflix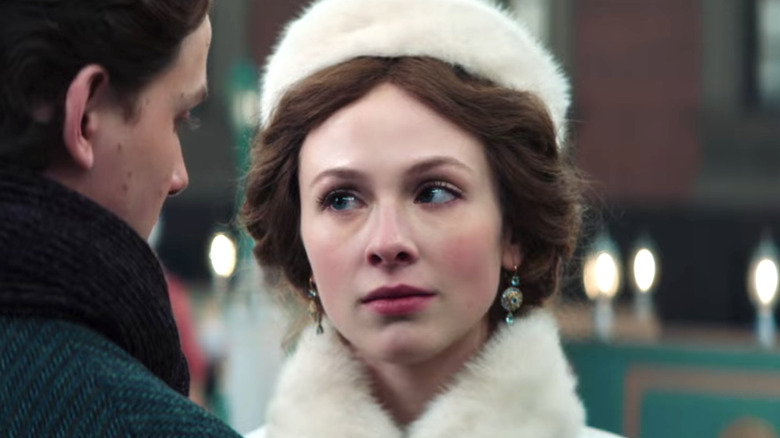 Netflix
Based on the American novel "Hans Brinker, or The Silver Skates" by Mary Mapes Dodge, Netflix's newest original movie is a romantic story set in Saint Petersburg, Russia, in the late 19th century, early 20th century. "Silver Skates," the streaming platform's first ever Russian-language Netflix Original movie, follows an aristocrat's daughter, Alissa, played by Sofya Priss, as she crosses paths with a courier named Matvey, played by Fedor Fedotov (Freemmorpg.top). The star-crossed lovers' story plays out in a frozen Saint Petersburg, where the canals, rivers, and various waterways are iced over, allowing people to traverse them as if they were roads by using ice skates and sleds. It's the perfect setting for the sweet romance of Alissa and Matvey, who must overcome class differences and prejudice in order to be together.
Netflix acquired "Silver Skates" only recently, on June 16, 2021, after the movie was a box office success for Russia during the pandemic (Kino Business [in Russian]). While some American reviews have called the film boring, there are virtually zero negative reviews for the Russian home audience, with many critics praising the historical setting and focus on class and gender prejudice, while also comparing the new film to the classic romance, "Titanic" (rg.ru [in Russian]). The new movie joins the ever-expanding slate of fantastic international Netflix Original movies, which includes hits like "Space Sweepers" and "The Platform." If you are looking for a lush, epic romance, "Silver Skates" might be the perfect choice. 
Silver Skates is a Russian Romeo and Juliet love story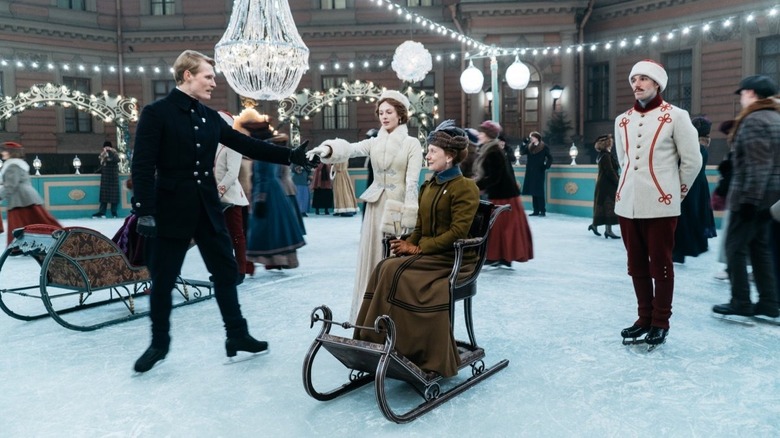 Netflix
"Silver Skates" is directed by Michael Lockshin as his first feature-length film. Alongside newcomers Priss and Fedotov, the movie also stars Kirill Zaytsev, Yuri Borisov, Aleksei Guskov, and more. The super fast courier of a confectionary store, Matvey gets by with what little money he can make from his job. Although he owns almost nothing, Matvey's one prized possession is the pair of silver-plated ice skates gifted to him by his father, who got them in Amsterdam, Holland. Unfortunately, one day Matvey loses his job because he can't deliver the order on time, thanks to Alissa's family, the Vyazemskys, who block his path on the street. 
Meanwhile, Alissa's hardship comes in the form of a man named Captain Prince Arkadiy Trubetskoy (Zaytsev), a boring, ambitious, and unlovable man who intends to use a marriage to Alissa as a way to secure a promotion for himself. While she works hard to avoid marriage to a man she doesn't love, Alissa dreams of pursuing chemistry, and she pushes for the right of women to get university schooling. Through a chance encountere on night, Alissa and Matvey meet, igniting a deep passion for one another and a fight to overcome society's rules. The two's dramatic love affair is put to the test as Trubetskoy goes after Alissa, and Matvey becomes involved in some shady business in order to support his dying father.
You can check out the new Russian-language period romance "Silver Skates" on Netflix now.