Zootopia Wins Best Animated Feature At Oscars 2017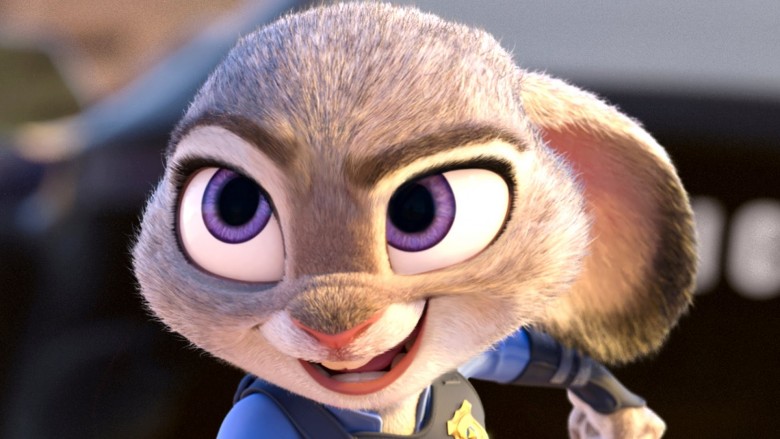 Praised for its impactful socio-political message and its adorable, anthropomorphic lead characters alike, Disney's blockbuster animated flick Zootopia grabbed the Oscar for Best Animated Feature at this year's Academy Awards.
Zootopia's co-director Rich Howard accepted the prestigious award, carrying on the movie's strong stance on togetherness and understanding in his speech. "We are so grateful to the audiences all over the world that embraced this film with this story of tolerance being more powerful than fear of the other," Howard said during the ceremony, a statement that was followed by thunderous applause. He was joined by Rich Moore, the film's additional director, and Clark Spencer, who served as producer.
While the brightly-colored and bustling movie has been somewhat of an awards season darling, snagging a double win for Best Animated Feature at the 2016 Critics' Choice Awards and at the Golden Globes last month, it had some familiar competition in its category, sitting alongside another Disney-helmed nominee. The tropical cartoon flick Moana went head-to-head (or, rather, mouse-ear-to-mouse-ear) with Zootopia, but was beaten out. Other films up for Best Animated Feature were My Life as a Zucchini, The Red Turtle, and Kubo and the Two Strings, which also received a Best Visual Effects nomination.
Currently, Zootopia sits in the sky-high tier of films that have raked in over $1 billion at the box office. Add yet another award win—and an Oscar, no less—to that accomplishment, and Zootopia may very well go down in history as one of the most successful animated movies of all time.
Check out the complete list of 2017 Oscar winners.