Dead For A Dollar - What We Know So Far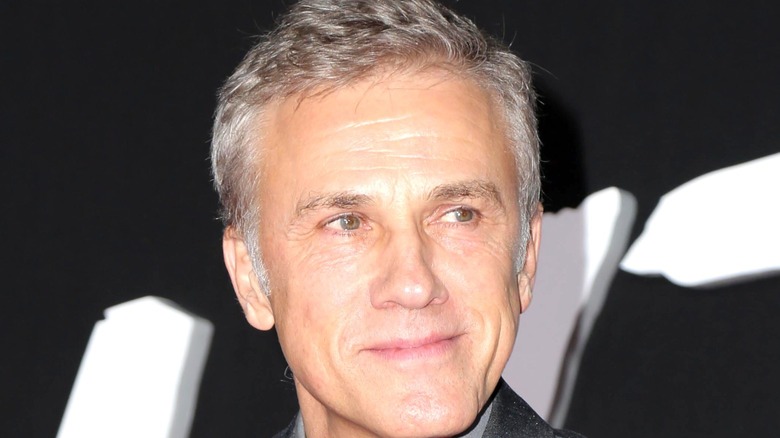 Shutterstock
Veteran Western director Walter Hill has another movie of his go-to genre in the works. In June 2021, Deadline reported that Hill's next film, titled "Dead for a Dollar" — which will tell the story about a notorious bounty hunter's latest mission taking a left-field turn that he isn't at all prepared for — will be released via Myriad Pictures, with Willem Dafoe and Christoph Waltz set to star. As well as helming the project, Hill also wrote the screenplay.
Having worked in the entertainment industry since the early 1970s, Hill has contributed a long list of films to the Western genre, both as writer and director. His first film as screenwriter, "Hickey & Boggs" came out in 1972. After penning four more films — including 1973's "The Thief Who Came to Dinner" — Hill made his directorial debut with 1975's "Hard Times," starring Charles Bronson. Since then, Hill has helmed 20 films, including 1978's "The Driver" and 1995's "Wild Bill." "Dead for a Dollar" will mark Hill's first film since 2016's "The Assignment," which starred Michelle Rodriguez and Sigourney Weaver. Needless to say, he has the perfect experience to make this new Western stand out from its peers, and a great cast to bring it to life. 
Here's what else we currently know about "Dead for a Dollar," including the release date, cast and plot.
When will Dead for a Dollar be released?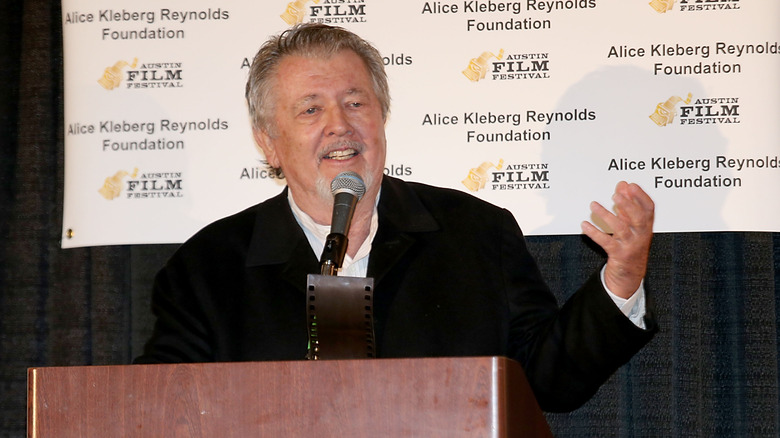 Gary Miller/Getty Images
As of now, the release date for "Dead for a Dollar" has not been announced. All that is known about the film is what is reported on in the aforementioned Deadline piece, so it's safe to assume that the project is still in its early days of production. Once word gets out that filming has begun, we'll have a better idea of what to predict for the release date.
Hill's fans will likely have high expectations for "Dead for a Dollar." In the 1980s alone, Hill directed nine films, while in the 1990s, he directed five. Since then, the famed director has slowed down quite a bit with his projects, having only directed a total of five since 2000. Myriad Pictures, the company distributing the film, are definitely happy to have Hill on board. The president and CEO, Kirk D'Amico, said in a statement, "We are extremely pleased to be working with the legendary Walter Hill who has created a Western with contemporary themes and modern feeling characters."
Who will star in Dead for a Dollar?
Shutterstock
The announcement of the film, as well as Hill's attachment, also revealed that two veteran actors will star: Christoph Waltz and Willem Dafoe. Waltz will play Max Borlund, a famous bounty hunter who is hired to track down the wife of a successful businessman. Dafoe will play Joe Cribbens, a professional gambler and Max's personal enemy. If you've ever loved the charisma that either of these actors possess on their own, then it's hard not to be excited about how they might play off one another in the same film — particularly in antagonistic roles. 
In an official statement, Myriad Pictures president and CEO Kirk D'Amico addressed the casting of these two major stars, by stating: "Award-winning actors Christoph Waltz and Willem Dafoe will embody the extraordinary leading roles which are destined for cinematic history" (via Deadline).
Waltz has most recently appeared in Woody Allen's "Rifkin's Festival" in 202,0 and his upcoming projects include the next James Bond film, "No Time to Die," slated to premiere in October 2021, where he once again plays the role of Bond archenemy Ernst Stavro Blofeld. As for Dafoe — remembered by many fans today for bringing another famed supervillain, the Green Goblin, to life in Sam Raimi's 2002 Spider-Man — he was last seen by many viewers in the HBO Max cut of "Zack Snyder's Justice League," and he will soon appear in films such as "The Card Counter" and "Inside." Both actors will also co-star in the next Wes Anderson film, "The French Dispatch," which will premiere October 21, 2021.
As the film develops, expect to see more casting announcements, as there are still a handful of other major roles to be filled. 
What will Dead for a Dollar be about?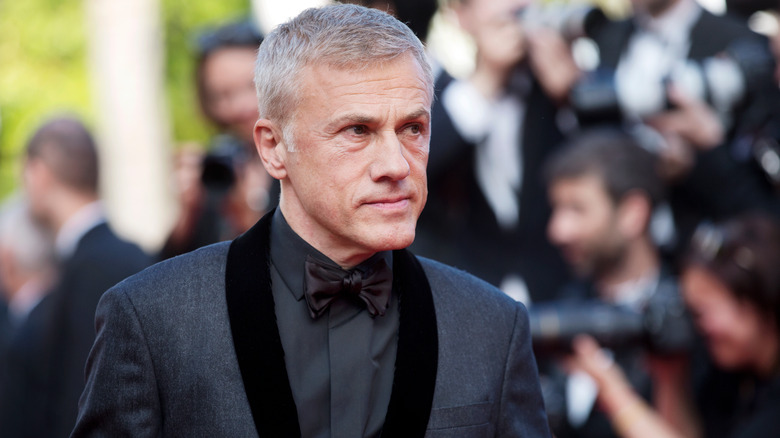 Shutterstock
As reported by Deadline, "Dead for a Dollar" is set in New Mexico Territory, Chihuahua in 1987. The primary character appears to be a bounty hunter, Max Borlund (Christoph Waltz), who takes an assignment from a wealthy New Mexico businessman to track down his "politically progressive" wife, Rachel, when she is taken hostage by army deserter Elijah Jones, a Black man. After finding Rachel, Max discovers that Rachel isn't a hostage at all: she purposely fled from her abusive husband with Elijah, with whom she is in love.
This puts Max in an ethical predicament, where he must decide to either go through with the job he was hired to do, or aid Rachel in escaping her husband. Further complicating matters: Max's hated rival, a gambling outlaw who goes by the name of Joe Cribbens (Willem Dafoe), has been hiding away in Mexico ever since Max sent him behind bars years beforehand. Joe will likely have revenge in mind, and this will prove to be an obstacle for Max, while he sorts out the conflict with Rachel.
Stay tuned for more details about Walter Hill's "Dead for a Dollar."